"Nanoscope" that allows you to enjoy iPod nano movies on a large screen


The iPod nano known as a miniature digital music player got the 3rd generation movie playing function, but the main body size, which is also a merit, also constrained the display size. A device for enlarging and enjoying images of iPod nano is made, whether it is for people who can not watch movies in such a small size.

Details are as below.YouTube - Introducing Nanoscope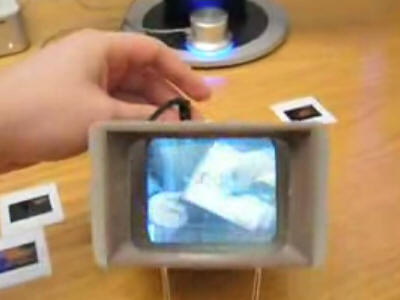 Mark Irwin created this device. I heard that the 3rd generation iPod nano display size was not so different from the 35 mm film, and I used a slide viewer for 35 mm film.

Since the iPod nano is inserted upside down, the movie also needs to be turned upside down.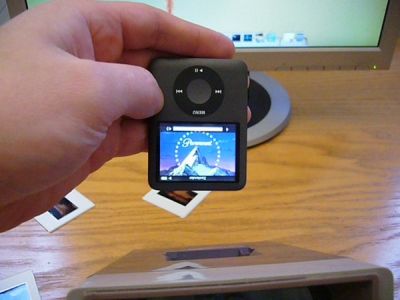 Viewed from the side.



Since audio devices are still being sold at home to listen to music of iPod with better sounds, AV devices that will assist these movie playbacks in the future may come out.