DeNA managing SNS "Mobagetown" for young people listed on the TSE part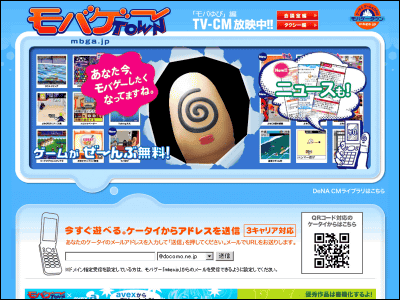 SNS (Social Networking Service) for mobile phones targeted primarily to young people "Mobagetown"DeNA (DN) Co., which operates the company, is to be listed on a part from the Mothers of Tokyo Stock Exchange.

The sales of Moba gateown is said to be nearly three times that of "mixi".

Details are as follows.
(PDF file)Notice Regarding Change of Listed Market on First Section of Tokyo Stock Exchange

According to this release, DeNA will be listed on TSE Mothers from TSE Mothers on December 12, 2007.

Incidentally,DeNA's financial results for the fiscal year ended March 2007According to the report, sales from April 1, 2006 to March 31, 2007 will amount to 14.1 billion yen, which is more than doubled as compared with 6.4 billion yen in the previous year about.

Moreover, although it is Mixi Inc. which operates social networking service "mixi", this isSales in the fiscal year ended March 2007Is 5.2 billion yen, which makes it possible to know the magnitude of Mobagetown's scale.