Mobagetown strengthens youth protection for maintaining soundness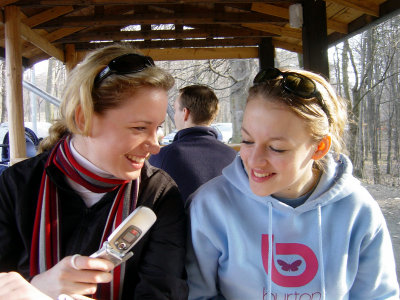 SNS for cell phones that boasts tremendous popularity among teenagers "MobagetownHowever, in order to maintain soundness, it seems to decide to protect young people thoroughly.

In the backgroundMeasures of the Ministry of Internal Affairs and Communications that urged companies of mobile phone companies to apply filtering services in principle to users under the age of 18And "Mobagetown" to operateListing of DeNA listed on the First Section of the Tokyo Stock ExchangeAlthough it seems that there is an influence such as, what kind of efforts are carried out on what exactly?

Details are as below.
DeNA significantly strengthens efforts to maintain soundness of "Mobage Town"
~ Set usage restrictions for users under 18 years old, significantly increase personnel in monitoring system ~

According to this release DeNA Corporation strengthened the display to make the rules on the site easier to understand on the site in order to thoroughly arouse attention to youth from 10th December 2007.

And from December 20, 2007, users under the age of 18 restricted the use of "Mini Mail" to only send and receive users up to and including the age of the user, and users under the age of 13 use mini-mail It is said to prohibit.

Also, in addition to restricting friends search under the age of 18 to friends searching up to the age of the user before 2 years old, we will thoroughly prohibit e-mail address exchanges and plan to increase the monitoring system to about 300 people by spring 2008 It is said that.

Since "Moba gate town" already has many teenagers since the beginning of service, we are prohibiting any users from meeting outside the site to maintain soundness, but this time the mail address Prohibition of exchange, etc. will spur it.

By the way, although it is Moba gate town, does not it catch up with the filtering service of each mobile phone company that was decided to apply in principle this time ...?