BANDAI Launches "JoJo's Bizarre Hyakunin Ishi"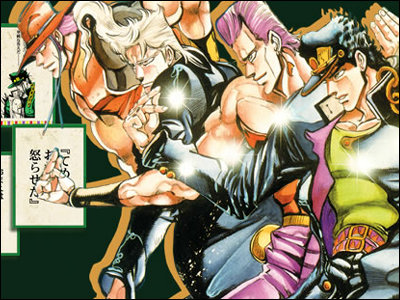 Bandai is a popular cartoon "JoJo's Bizarre Adventure"One hundred one-man" with the theme "JoJo's strange HyakuninchiIt is said that it will release.

"Batme makes me angry" "In a sense that you have made the name Zelif as a hundred-year leader, such as" Do you remember the number of bread you've eaten? "" Shibi there! It has become a landmark product. Moreover, Kendo Kobayashi comes with a CD that will give you a phrase.

Details are as follows.
JoJo's strange Hyakuninchi

According to this page, it seems that the reservation for the Hyakuninchiku "JoJo's strange Hyakuninchu" which was the theme of "JoJo's Bizarre Adventure" began on November 18.

"JoJo's Strange Hyaku-no-Nakado" consists of 100 readers, 100 booklets, bookmarks, appreciation CDs (upper phrase / lower phrase version) 1 using the name zefu of "JoJo's Bizarre Adventure" It consists of sheets and is a fully booked production item and reservation period is until 17:00 on Tuesday, January 15, 2008. It is said that they are directing Jojo's favorite rust and rust.

This is "JoJo's strange Hyakuninchu". I am entering into the haribago using the material with a sense of luxury sticking to the touch.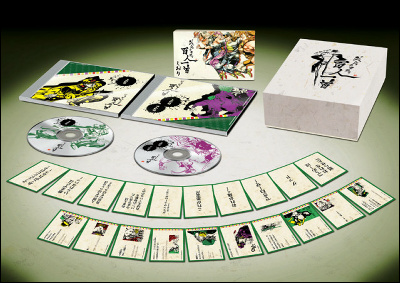 The price which is worrisome is 6300 yen including tax. If you make a reservation by January 10, 2008, Mr. Kendo Kobayashi seems to come with a "Competition CD" that reads only the above phrase.

Former author of "JoJo's Bizarre Adventure"Araki Hirohiko spoke at Tohoku UniversityI also took up it, but againSuch a poseWould it be the right figure to compete while taking the opportunity?