"Fauchon Quality Season Peach Tea" is an elegant taste


I drank "Fauchon Quality Season Peach Tea" which was released on October 2, 2007 at once. He said he was using only Ceylon tea leaves harvested in the quality season, domestically produced hand-picked peach juice.

By the way, the quality season seems to be "at the time when you can expect harvesting good quality flavored tea" according to Asahi Beverages. The raw material full of luxury is used, but what kind of taste does it have?

Details are as follows.Asahi Beverage | News Release 2007 | "Fashion Quality Season Peach Tea PET 500ml"

Because it is 500ml, one 115kcal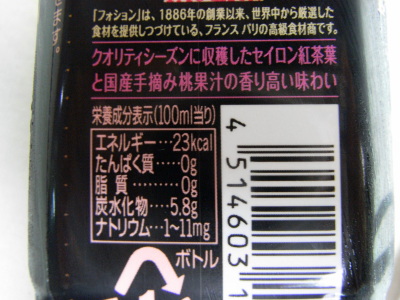 Raw material is like this.



The color is thinner than the stale tea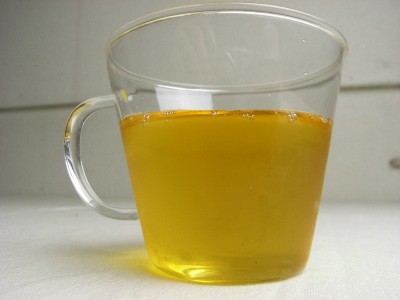 I do not quite understand the difference in fragrance between domestically produced peach and so-called ordinary peach, but when opening the lid the sweet smell of peach first comes out. The taste is slightly mild and the aftertaste is refreshing. Is it thanks to Ceylon black tea leaves harvested in the quality season? When drinking at a stretch it feels like peach's natural water. However, I think that if you are accustomed to straight tea you will feel a little sweetness. Recommended for breaks other than meals.