The teacher who received the cancer declaration creates his own coffin as the final class task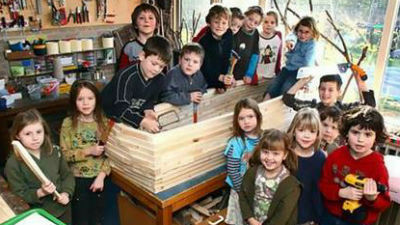 Eri van den Biggelaar, a teacher at an elementary school in the Netherlands, has given up the task of having children of the class make their own coffin. Currently, it seems that the students are making a coffin for the teacher.

Lesson in life and death: pupils build dying teacher's coffin - World
http://www.theage.com.au/news/world/lesson-in-life-and-death-pupils-build-dying-teachers-coffin/2007/02/13/1171128974213.html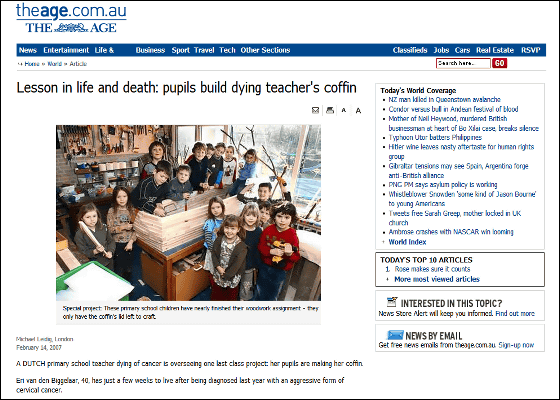 Eri van den Biggelaar (40) received a diagnosis of cervical cancer last year. So, I asked the teacher teaching the work at the same school, "Do you want me to make a coffin?", So I asked the students to ask "How about letting children make it?" I heard he did.

The students received the wishes of the teacher, cut the boards and pasted them together to make a coffin, afterwards we got to the point where we completed the lid. Currently, the coffin for Professor Biggelaar is placed in the center of the classroom.

Mr. Biggelaar can not teach students already by standing at the podium, seeing a sketch of a coffin, and being informed of the latest information. "Both life and death are there," she says. About the subject of this time students are not scared by anyone, they seem to be neither trauma nor parents agree.

However, from a Belgian therapist in the neighboring country, he said that "children can not fully understand the deaths" and is badly bought.
in Note, Posted by logc_nt