Meisei "Meat Noodle with Baked Pork Tonkotsu Ramen", Toned Baked Pigs are Excellent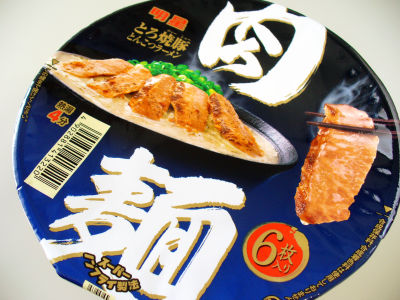 I tried "Meat Noodle Tank Pork Tonkotsu Ramen" of Akashi Food which is released nationwide from Monday, July 9.

It seems that it is a Tonkotsu Ramen featuring a mellow baked pig 'that has a melting texture, seasoned meat with only a few hundred grams from a pig and baked with charcoal fire carefully, but what kind of taste is it?

Details are as follows.
Liquid soup from the left from the rear, after all, powder soup, retort cooked goods.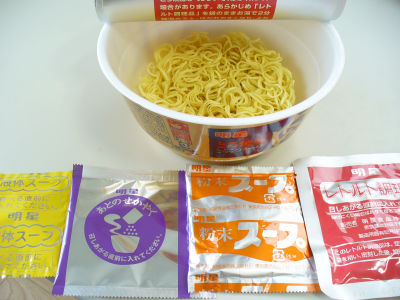 "Retort cooked goods" seems to be more delicious when warmed in advance by hot water for about 2 minutes.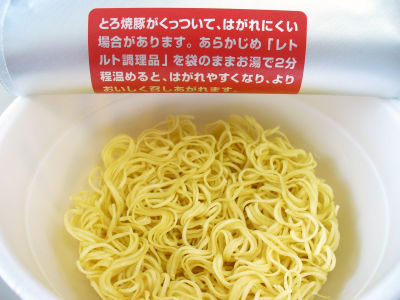 I tried to warm the retort cooked goods with hot water first.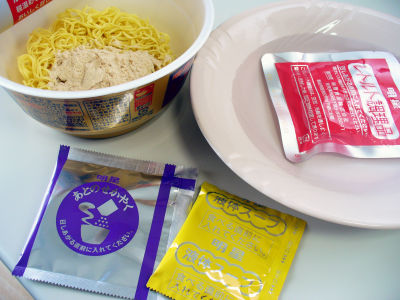 Wait for 4 minutes after putting hot water.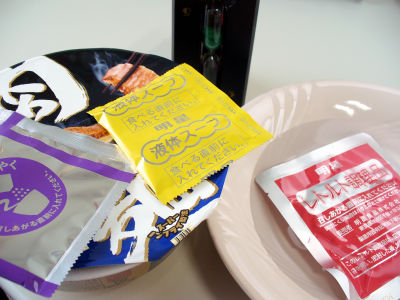 Completion. Six "Ton roasted pork" seems to be delicious.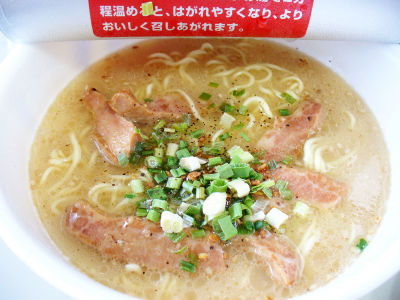 Although I tried to eat it, the tomato sauce was very soft and juicy. It is certainly a melting texture. This is good. The umami that seeped out from the roasted pigs together with the roast garlic and black pepper in the soup makes the tonkotsu soup even more rich and delicious. It is unique to MeiseiSuper non-fried noodlesIt was very crisp. It is very good that there are not enough ingredients because there are six tomato pigs in it.

Although it is a price of 250 yen excluding a slightly higher tax, I thought that it was a value ramen well enough.

Product information is here.

Akashi Foods Co., Ltd.