This road sign was hacked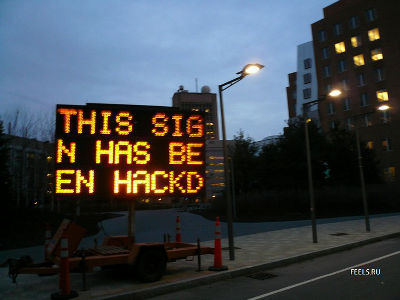 This is a picture showing "THIS SIGN HAS BEEN HACKED (This sign was hacked)" as the electric bulletin board which is a road sign was hacked.

If this electronic bulletin board displays lie traffic information etc. instead of such sentences, there can be ridiculous things.

Details are as follows.
There is a mysterious sentence on the electric bulletin board.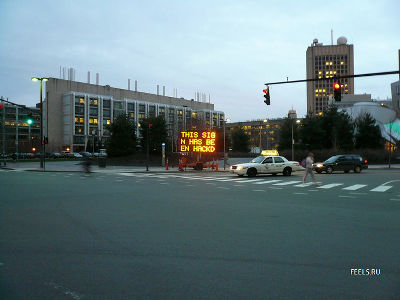 "This sign was hacked."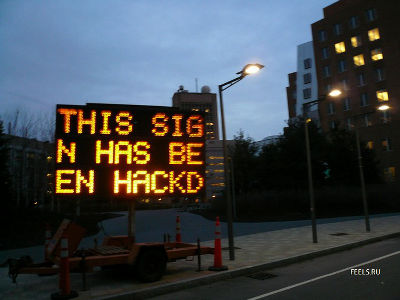 Viewed from the side. The building that you can see in the back is "Pictures of buildings doubtfully doubting your eyesIt is the building that I covered in the article called "Ikko.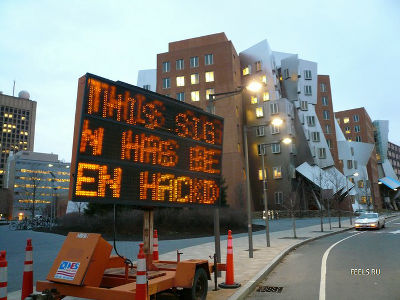 Who did this?

There is an original photo in the following URL.

Осторожно, в городе орудуют хакеры) (4 фото)
in Note, Posted by darkhorse_log