Bench to upload photos of people sitting on Twitter "TweetingSeat"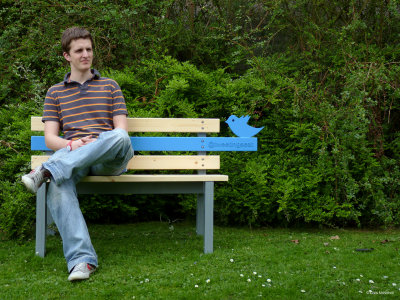 People using Twitter are treated with familiar blue birds, pop bench with good sense "TweetingSeat"is.

At first glance it's just a stylish bench, but when people sit down, a camera installed in the bird works and photographs the people sitting and the surrounding landscape from two angles and uploading photos on Twitter It is applied.

Details of "TweetingSeat" are as follows.TweetingSeat << Chris McNicholl

TweetingSeat - a set on Flickr

Product designer Mr. Chris McNicholl produced this bench. When a person sits on a bench, two cameras operate, and a mechanism combining photographs taken from different angles is uploaded on Twitpic.

This is "TweetingSeat". Only one of the boards of the backrest of the bench is painted on the blue of Twitter's image color.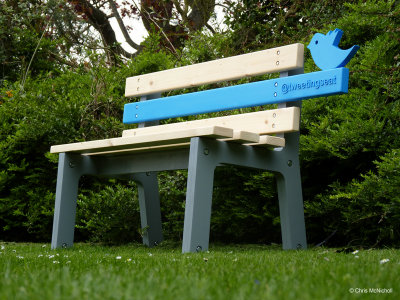 At the end there are familiar birds. Just below the bird, this bench's Twitter account which is also used for photo uploading etc.@ TeatingseatIt is written.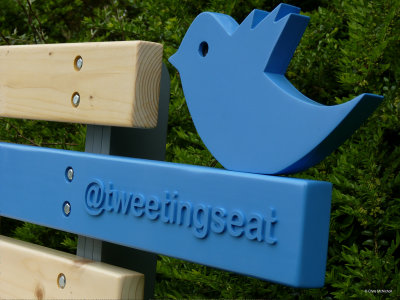 It seems a little narrow for an adult male to sit for two people, so it's a little small as a bench.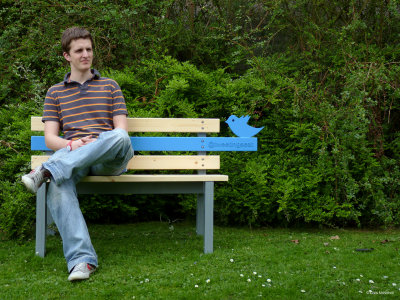 If you know Twitter, you may have an impression like "Twitter user seat" from its appearance.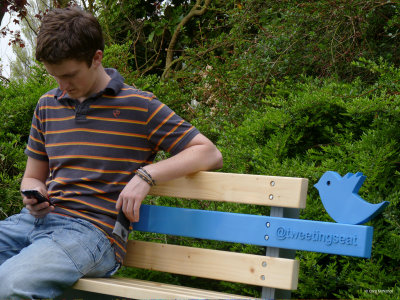 Another bird stopped in a tree is not a decoration but a camera, it is installed in an angle that can shoot a person sitting on a bench.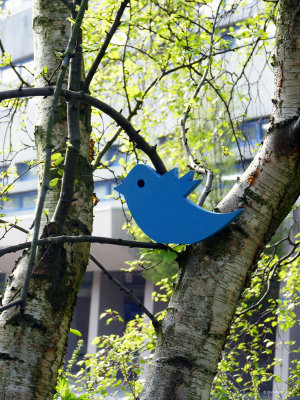 Even in a scene that is distracting like this, it is taken and the photos are published on Twitter.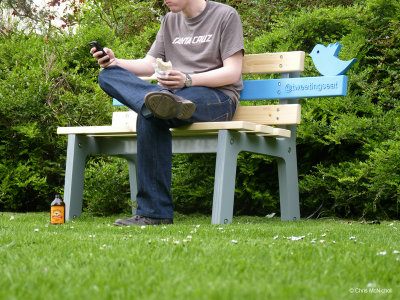 McNicholl said, "We created" TweetingSeat "to record and investigate how the bench is used and what people are sitting in. By uploading the photo on Twitter, I thought that the physical action of sitting and the community of the digital environment can mutually influence each other ", he says the reason for making such a device.

Although it is only necessary to explain the concepts and functions as described above, it seems that there is no shooting function in "TweetingSeat", it seems not to be shown anywhere on the bench, and from the viewpoint of privacy protection a slightly dangerous impression I will accept.

By the way, it seems that the pictures taken are posted like this. I do not know the individual's face so much because the resolution is not so high, but since most of the year's preference and surrounding circumstances are known, some people who dispute it seems to come out.

Tweeting from Botanic Gardens, Dundee on Twitpic




The making landscape of "TweetingSeat" can be seen in the blog below.

Design Project << Chris McNicholl