"Reflectray" that reflects the laser with the mirror and reaches the goal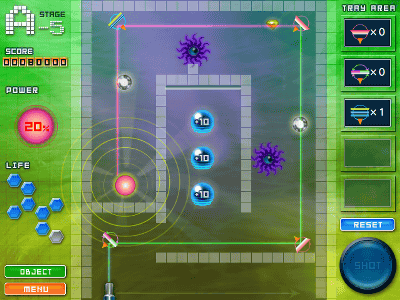 Although all the games you can play with Taito's "Game on Blog" are high in quality, the last one to introduce is "Reflectray". It is a game that uses multiple mirrors (trays) to reflect the laser to the goal. There are various items and stages, and it has become a game with considerable involvement.

Access is from the following.
GAME on Blog - Reflectray

title. "HOW TO PLAY" explains how to play in detail.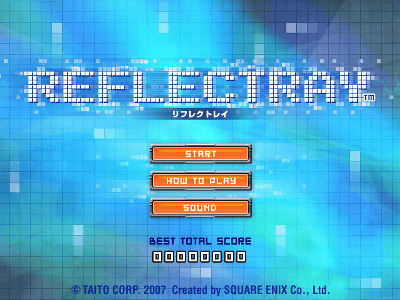 The game screen looks something like this.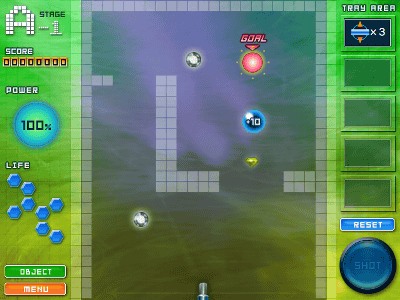 Bring the tray from the upper right and place it. The lower laser emitting part can also be moved. If it is OK click "SHOT" in the lower right.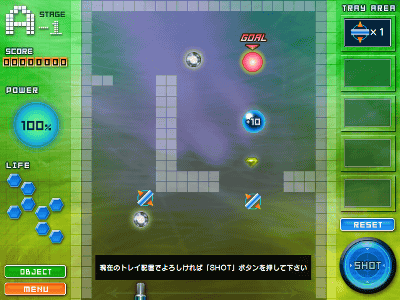 It successfully reached the goal.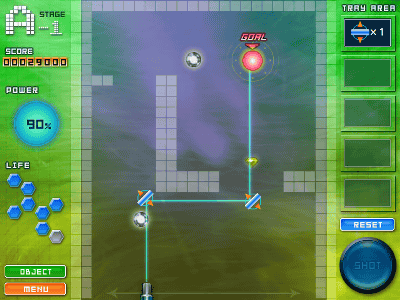 Rank E. Of the stage bonus, we could not achieve a score of 35000 or more.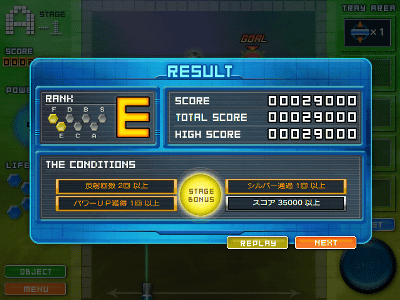 When you clear it you get a bonus. Various items are added to other stages.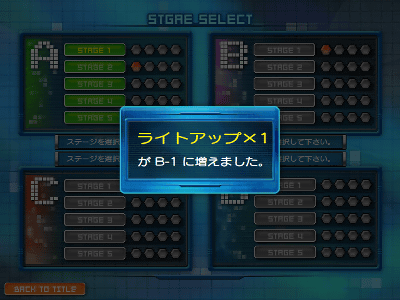 Strange objects are increasing. You can check what exactly is at the bottom left "OBJECT".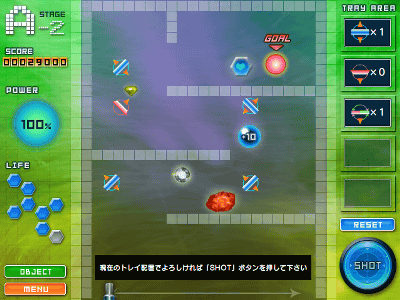 long way to go.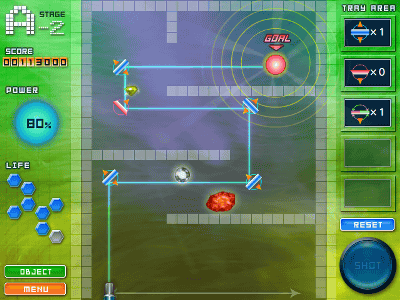 This time, rank S.



Laser will weaken as it reflects, so let's restore it with a red tray or "+10".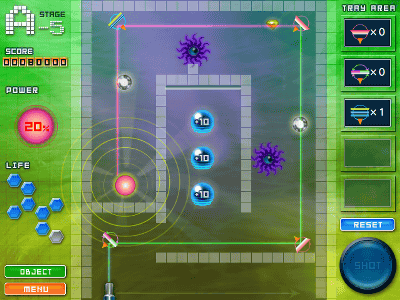 I can hardly meet the bonus conditions.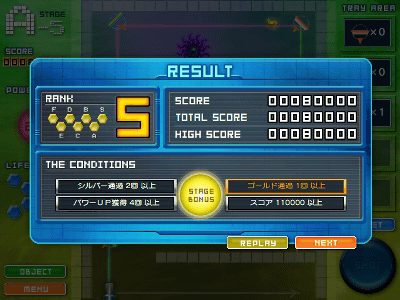 I use the rotating tray well here.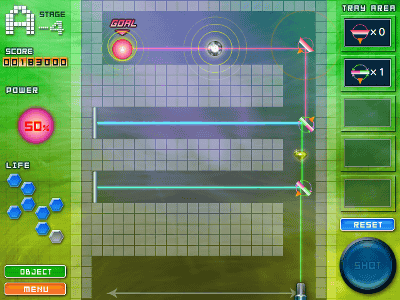 By setting the last tray to turn tray, conditions could be achieved.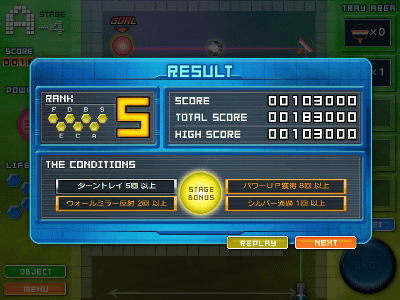 I give up on gold.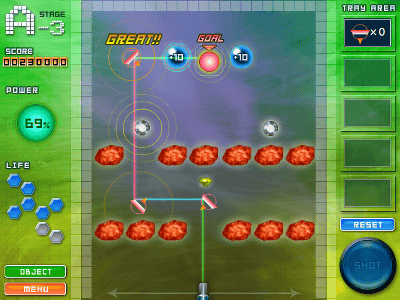 How do I get the score 80000 ...?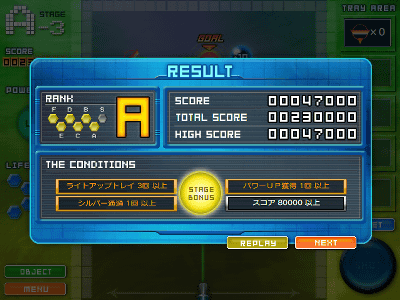 If you clear all the stages in A zone you will be able to proceed to B.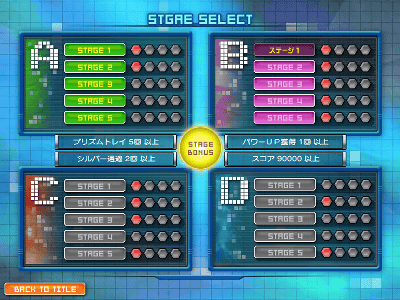 The degree of difficulty rises with gun.