Image editing software "Pixelmator" that moves crisply using the world's first GPU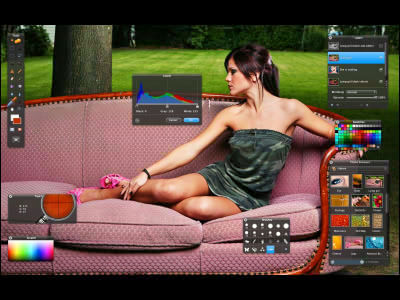 So-called image editing software such as Photoshop is used for benchmarking to overwhelm the CPU tremendously at the stage of image processing absolutely, but it is finally installed in the "GPU (Graphics Processing Unit)", not the CPU, so-called graphic board There is a photo retouching software of approach that raises processing speed by using CPU which specializes in various graphics which are being done well. Its name is "Pixelmator", it seems almost possible to do with Photoshop.

What is amazing is that you can preview in real time the situation after adding effects. It is also quite fast. It seems that image processing can be done without stress. Functions are also abundant and we can almost do what Photoshop can do.

That's why the details of movies and what kind of screen they look like to move are as follows.
First off from the official website.

Pixelmator
http://www.pixelmator.com/

It is compatible with Mac OS X 10.4 Tiger or later, and unfortunately there is no Windows version yet. To use GPU, graphics card is obviously necessary, and ImageMagick, Core Image, Automator, Cairo, Sparkle etc are also used. It supports more than 100 formats, and in the case of Photoshop's PSD format, it also naturally supports layers. Selection, color correction, various tools etc. are almost fully supported, and there are more than 50 kinds of filters.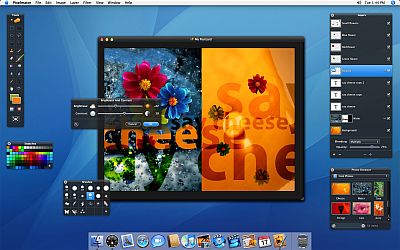 Because it corresponds to iSight as a strange point, you can put the snapshot image shot in real time directly on the existing image as a new layer. This is also demonstrated in the movie.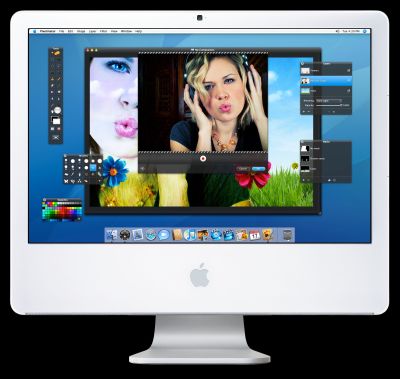 You can see that the following is the actual action movie, it moves considerably lightly. Drag and drop to load files and move between layers. (QuickTime is required for playback)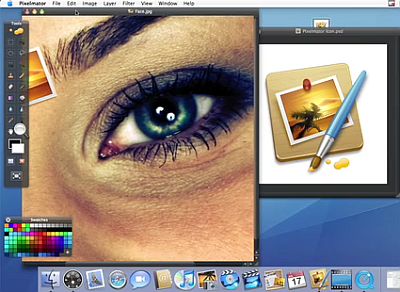 TUAW Exclusive: Video of Pixelmator in action - The Unofficial Apple Weblog (TUAW)

In addition, the image conversion widget for Dashboard, various brush / swatch using ".Mac", backup and synchronization function such as setting are also equipped. You can also embed metadata corresponding to Spotlight and link with iPhoto.

The release date is scheduled for late July, and the price is $ 59 (about 7100 yen). This price is pretty good bargain though it ensures compatibility to some extent by arranging Photoshop class functions as much as this ... ....

Detailed specifications are written below.
http://www.pixelmator.com/specs/

Flickr has photos of developers of this software.

Flickr: Photos from Pixelmator Team
http://www.flickr.com/photos/pixelmatorteam/