'Universal Control' that allows Mac and iPad to work side by side is now available in beta for developers of macOS 12.3 and iPad OS 15.4
In June 2021, Apple announced a new function 'Universal Control' that
allows you to operate side-by-side Macs and iPads with a single keyboard and mouse. The implementation of Universal Control, which was scheduled for release in the fall of 2021, remained postponed, but is finally available in the developer beta versions of
macOS 12.3
and
iPadOS 15.4 delivered in January 2022.
rice field.
Hands-On With Universal Control in iPadOS 15.4 and macOS Monterey 12.3 --MacRumors
https://www.macrumors.com/2022/01/27/hands-on-universal-control/
You can finally try Universal Control between Macs and iPads with macOS 12.3 and iPadOS 15.4 betas ―― 9to5Mac
https://9to5mac.com/2022/01/27/universal-control-mac-ipad-available/
Universal Control is a feature that allows you to physically bring a Mac and iPad linked with the same Apple account closer together so that you can operate two devices with one keyboard and mouse. In other words, you can use your Mac's trackpad or keyboard to click on apps on the iPad screen next to you or write notes. You can find out how the universal control function works by reading the following articles.
What is the mechanism of 'universal control' that enables direct cooperation just by arranging Mac and iPad side by side? --GIGAZINE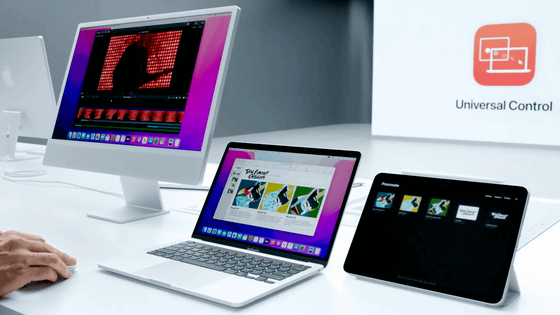 Initially, Universal Control was scheduled to be released in the fall of 2021, but
it was not released even after the original schedule
. However, it is reported that Universal Control is finally available in the developer beta versions of macOS 12.3 and iPadOS 15.4 released on January 27, 2022 local time.
In the video released by MacRumors, an IT-related media, you can clearly see how Universal Control was actually used.
Apple's Universal Control Is Here & It's Amazing ???? --YouTube
Universal Control, announced by Apple over six months ago, is finally in beta for developers on macOS 12.3 and iPad OS 15.4.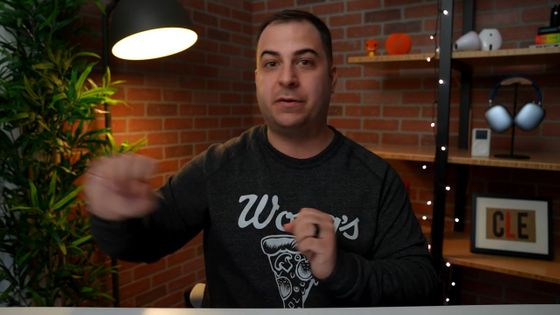 First, arrange the iPad (left) and MacBook (right) side by side. At this point, the mouse cursor is on the MacBook screen, but ...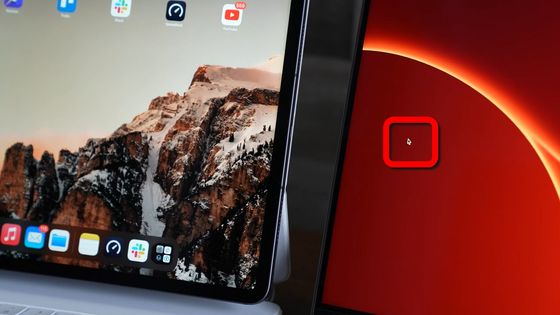 When I moved it to the side with the iPad, the mouse cursor moved to the screen of the iPad.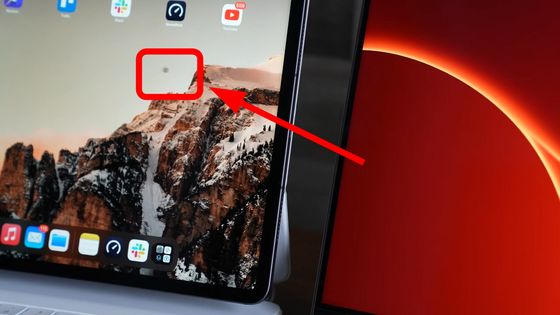 Of course, you can also use the mouse cursor to open the iPad app. According to MacRumors, it was necessary to restart the iPad and MacBook after updating the OS, but no other special apps or settings are required.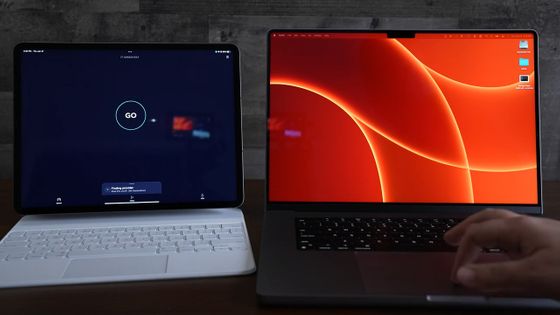 You can also use your MacBook keyboard to write text in your iPad's notes.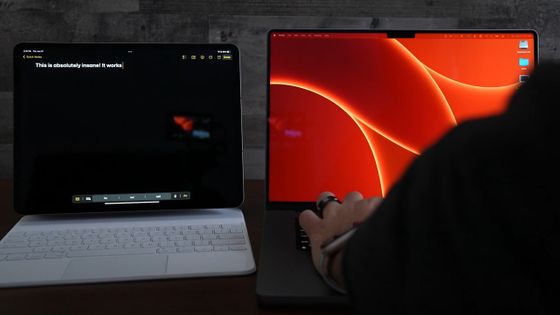 It is also possible to operate the Mac using the Magic Keyboard connected to the iPad, but it seems that swiping the app with the trackpad gesture for the iPad cannot be used on the Mac. However, since it is in beta at this time, it may be fixed in the official release.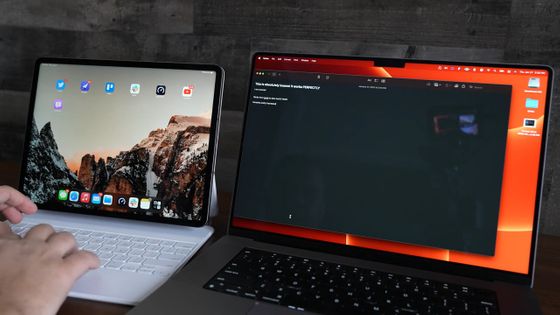 Universal Control allows you to drag and exchange files between your Mac and iPad, but if you want to move files from your Mac to your iPad, you must have the appropriate app on your iPad to receive the files. It will not be. In other words, if you want to move photos from Mac to iPad, you need to have the Photos app open on the iPad side.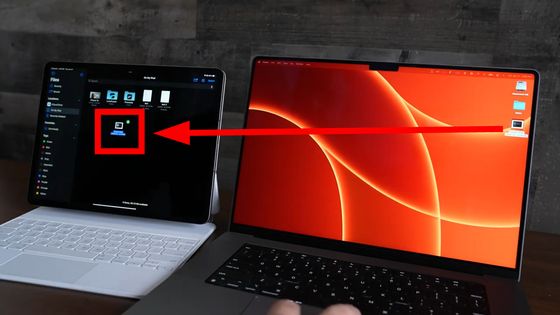 When I moved the file from my iPad to my Mac, it was placed directly on my desktop.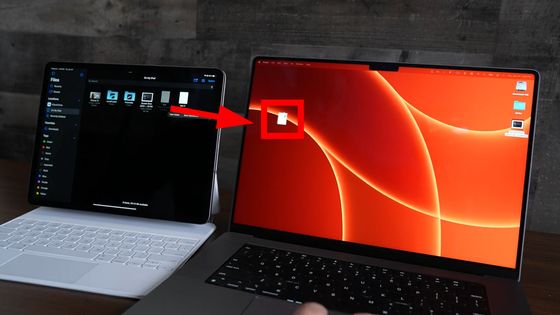 In addition, it is said that the on / off of universal control can be set by opening 'Settings' → 'General' → 'AirPlay and Handoff' of iPad or Mac.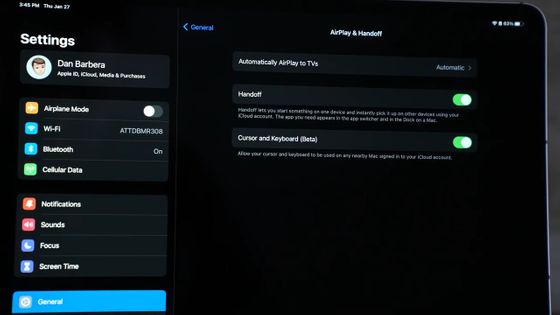 At the time of writing, Universal Control is only available in beta for developers on macOS 12.3 and iPad OS 15.4, but IT-related media said it was likely that a public beta with Universal Control would be released soon. 9to5Mac said.