Discover E.T. and laser beam with new features in Google Maps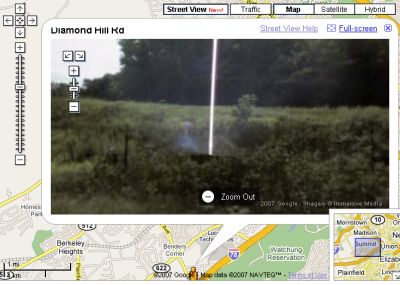 New features released the other day,"Street View" that allows you to see a map from a plan view from Google MapsFunction, but why in New YorkE. T.Was discovered. Besides, from the side it seems like a laser beam straight towards the sky, and the squirrel rays are stretching.

Details are as follows.
Phone Home: Google Maps Street View Found E.T. - Gizmodo

Access is from the following.

New york - Google Maps

Apparently the laser beam is a metallic pole or something ... ... this E.T.