Reproduce Donkey Kong and Mario with 6400 sticky notes in school window


Ten students took 5 hours to paste 6,400 sticky notes on the school's window, reproducing the game screen of Donkey Kong. Hierarchical differences are being effectively utilized and it looks pretty good. Because it is a sticky note paper removal is also easy.

Details are as below.
UCSC Engineering Building Attacked by Giant Gorilla

First of all prepare a lot of post it.



Separated by color, it looks like this. Is there anyone who regularly uses black post-it?




Work with a ladder.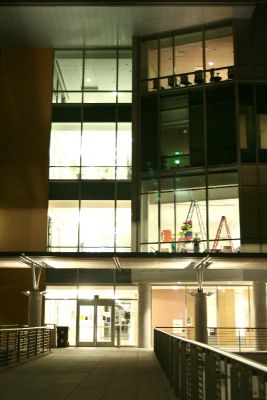 People who are working are also like characters in the game.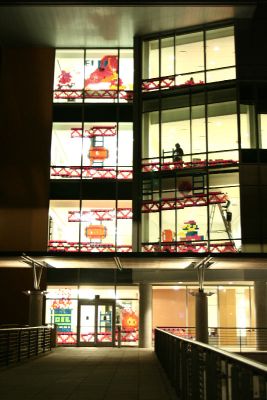 Completion About 6400 post it used.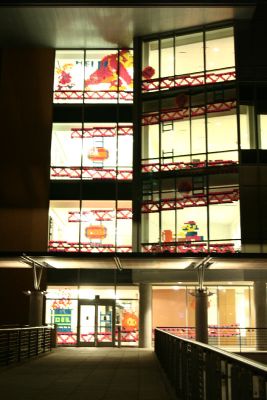 I can see it well in the daytime when lights are off.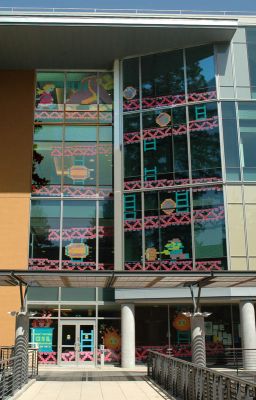 Complete version of Making is from here.
↓
Building & its behind-the-scenes version that reproduced Donkey Kong's game with 6400 sticky notes Complete version - GIGAZINE

In the same building, Super Mario Brothers was made before.

UCSC Engineering Building Gets an 8bit Upgrade

I made it over an hour and a half by 12 people.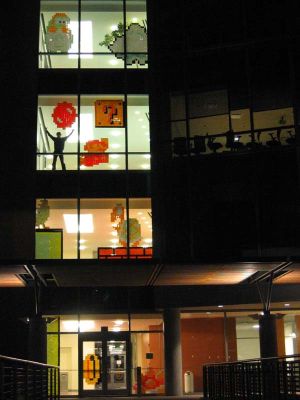 View from the inside.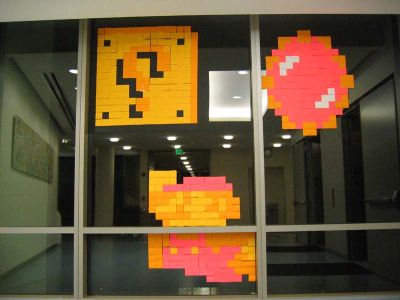 At the entrance there is Togezo and coins.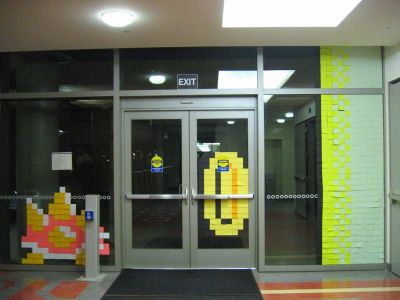 After the removal, the game over Mario was left.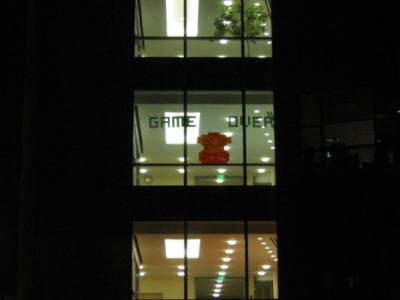 Incidentally the usual window is like this.
UCSC Engineering 2 Building