PS 3 version "Folding @ Home" seems like this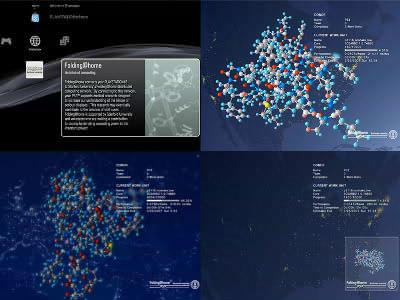 I covered the other dayEarth Simulator vs 30000 PS3In the article that stanford university in the United States in America stated that we are talking about the fact that people all around the world are doing a distributed computing project "Folding @ Home" forming supercomputer to analyze proteins that cause intractable diseases did.

And I told that PS 3 is doing a good job in that project, but actually I gathered images and movies etc. that started "Folding @ Home" on PS 3.

Details are as follows.
NOTCOT: c PS3

Executable by installing "Folding @ Home".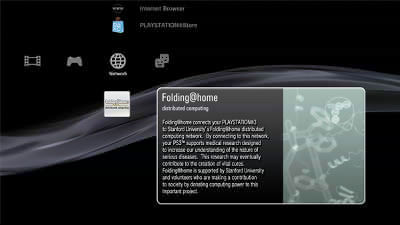 It looks like a starry sky, but each point is a pattern of participants in North America.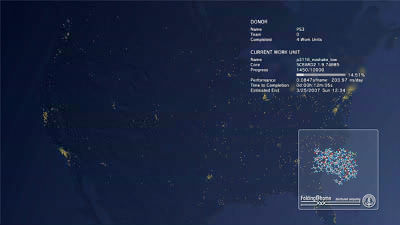 We reproduce protein folding phenomenon as real time simulation video.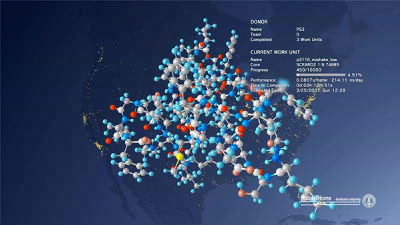 A movie that is doing real time simulation is here.
YouTube - Folding @ Home for Sony PS3 client GUI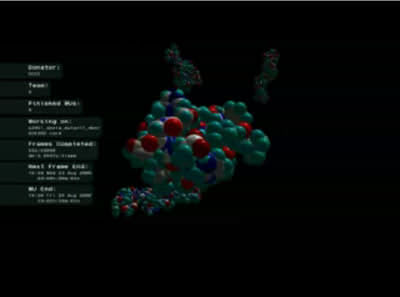 It is a movie from starting "Folding @ Home".
YouTube - Folding @ Home PS3 Review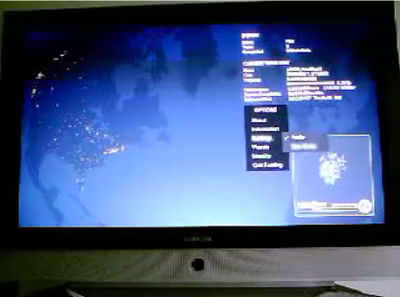 It is more graphical and surprising than I expected.

correction
We corrected the misunderstanding of the linkage of protein expressed in 3D with the user's ties.