Banprest releases an alarm clock that images a time bomb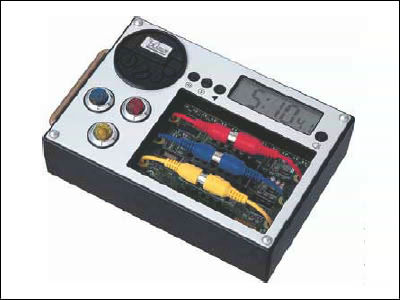 It is said to be an alarm clock "wakeup device DANGERBOMB CLOCK" reminiscent of a tense scene that is familiar in movies and television as "familiar" To stop a time bomb, which line is cut ... !?

A violent explosion sounds whenever one of the three red, blue, and yellow lines is not pulled out by the set time. It's kind of thrilling. It is released nationwide from mid March. 3129 yen including tax.

Details are as follows.
Banprest, parody release alarm clock "wakeup device DANGERBOMB CLOCK" released

According to this release, "wake-up device DANGERBOMB CLOCK" announced "3 minutes before" the set time, "1 minute before" announced one minute ago, countdown to the explosion started 10 seconds ago Then, it seems that a violent explosion sounds ringing unless you pull out the line decided by the set time. It is said that it will be set randomly every day to see which one of the three lines will stop.

It is said that a tight election moment and a tense sense of explosion if you go through the wrong line in a hurry will awaken the sleepiness of a weak awakening office worker or OL, but if I am, it seems to be a fun of listening to the explosion every day ... .