Game "Tower Blaster" to sort tower numbers earlier than opponent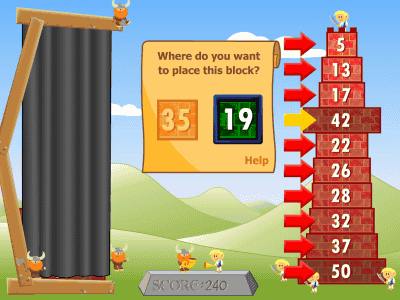 As the tower is made of ten pieces with numbers written, it is a game like a puzzle that sorts it so that the numbers with big numbers are lower and the smaller ones are on. It is simple, but I have difficulty after not planning what kind of piece to put where.

Access is from the following.
Tower Blaster - Puzzle Games / Flash Games

title screen. There are 8 stages in all, but you can not restart from the middle.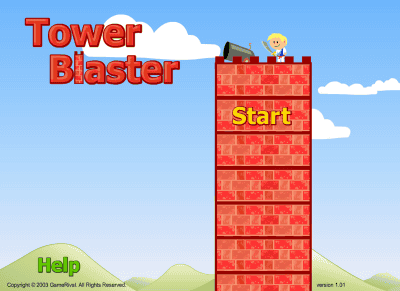 The first stage has numbers from 1 to 50. Because the numbers keep in touch with each other, the things that are in yours are not in the enemies, of course nothing used by the enemy.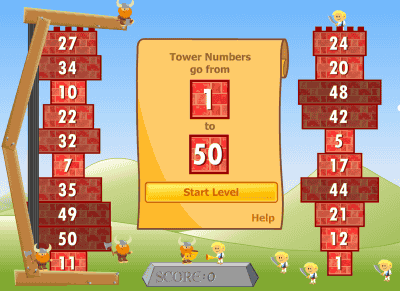 In this way, you will be asked if you want to use this block, so choose a red block if you want to use it. When a different number is good, is it green? Clicking a block randomly chooses a number.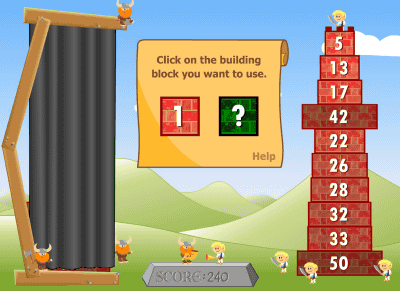 First stage clear. I still can afford because the other party was far from completion.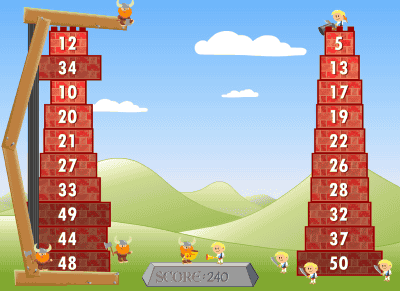 You may also know where the other party is putting the numbers, so it may be helpful as to how far they are going.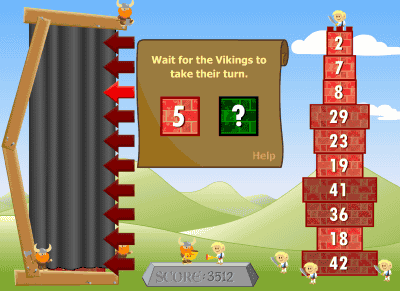 By the way this is the final level. Numbers are from 1 to 22.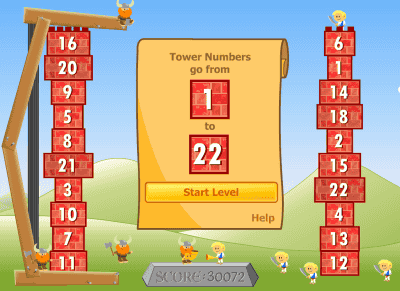 Somehow cleared. The remaining parts are 2 and 21, so it seems that the partner is not yet in a state that can be cleared.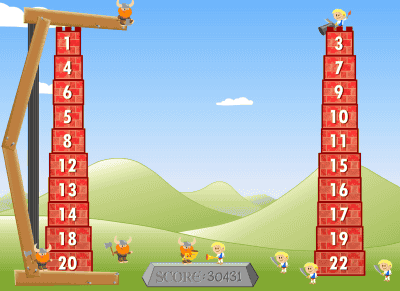 By the way this is a trial version of the Flash version, below there is a download trial version.

Tower Blaster - Play Free Games - Grab.com Games

You can play the download version for 60 minutes. In the lower right, click the Play Game enclosed in red to start the game.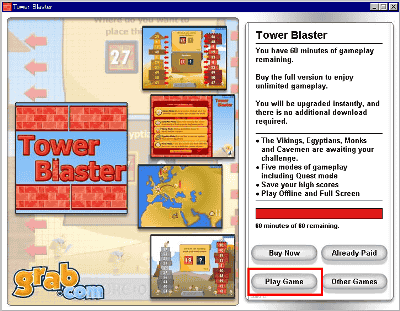 In the gallery of Extras you can see that the final stage enemies are like samurai.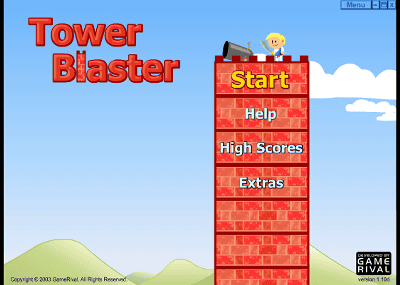 Level 1 is a cave man that you can see what your opponent is stacking. Biking appearing in Flash version is level 2.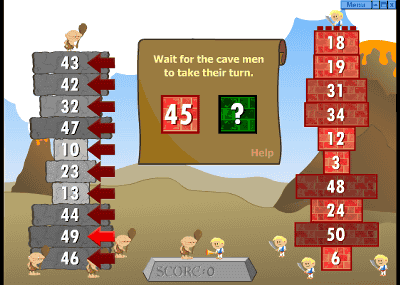 Level 3 Egyptian. Mommy Magic reverses upside down.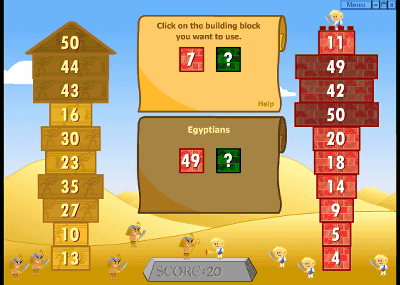 Level 4 is against the monk. Pile up two towers.