I was surprised by "Megumi Ippei chan night shop's fried noodle sushi" with Sono real sprinkle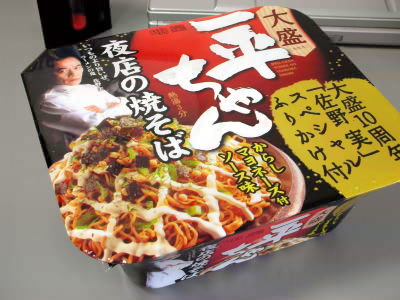 It seems that it is a new product released from February 19, 2007 (Monday). The impact of the package I saw at a convenience store was so strong that I bought it and tried it.

The fried noodles developed to celebrate the 10th anniversary of the Dai Saku cup is said to have a special sprinkle supervised by Sano real name "Ramen no Oni" with a different name. How much has it changed by sprinkling a sprinkle?

Details are as follows.
To the lid is Sano real.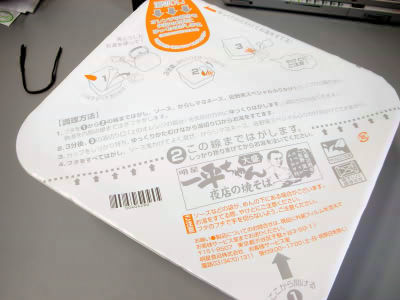 Source, "Sano real" special sprinkle, mustard mayonnaise is included.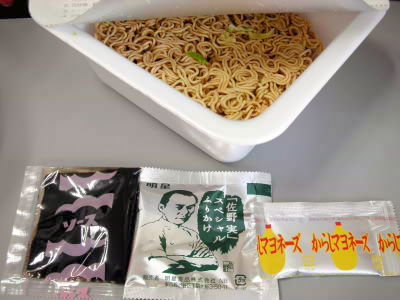 Wait for 3 minutes with hot water.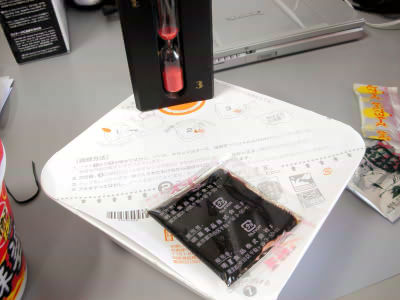 Sprinkle the hot water, mix with sauce, mix it, sprinkle it there and finish it.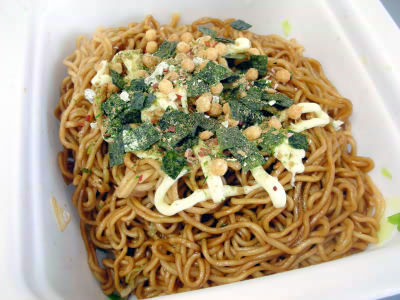 Although I tried to eat it, as a texture it looks like a hare riding on Ochazukei, crispy flavor and flavor very much match the fried noodles, which is quite an excellent idea. It often tastes good with both mustard mustonnaise and very delicious. However, it may be that I wanted it a bit more because the amount was small.

It is odoroki that the feeling changes so far with one sprinkle. It might be good to sell this sprinkle separately ... ....

The official page is here.

10th anniversary of the sale
~ Ramen no Oni · Mr. Minoru Sano injected into Ippei-chan! ~