Developed recycled ink cartridges that can be used with Epson, refilled ink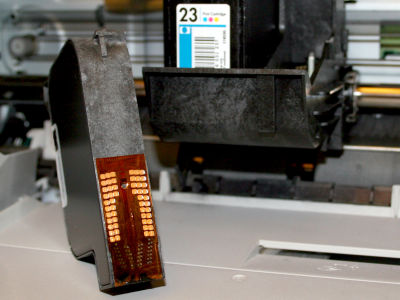 It seems that Seiko Epson has developed a recycled ink cartridge that can refill used ink cartridges and reuse them. This product is a demonstration test to verify the realization of the recycled ink cartridge recycling program and its sustainability, the Internet shopping site "Epson OA SupplyIt will appear from early May.

Details are as follows.
Seiko Epson Develops Genuine Recycled Ink Cartridge

Cartridges collected from collection posts that were in the shop front of mass merchandisers are used as recycled materials in raw form in accordance with the material, but this recycled ink cartridge is reused in the used cartridge after collection It seems that it can be reused by filling it.

The reason why this product could not be done until now is that the load is higher than the method used as recycled material in view of the environmental burden of recycling, and there seems to be problems in terms of quality assurance. After that, we established that with the establishment of regeneration technology and quality control, one with performance and function equivalent to that of a new ink cartridge was made.

Is that such a product is said that the cartridge collection rate at the collection post is high so much? There seems to be quite a few cartridges discarded in the trash box ....