Softbank counteracts docomo, pioneers smartphones to a fixed amount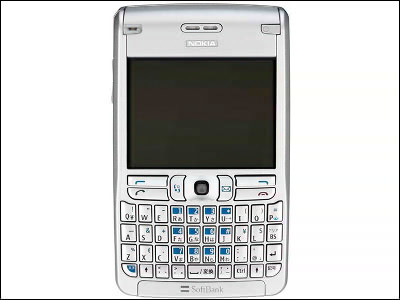 NTT DoCoMo recently launched "Pake-hodai full" available on March 1, 2007 (Thursday) available for viewing by full browser of PC from FOMA, with a flat fee of 5985 yen per month (tax included) Also, from the smartphone terminals "M1000" and "hTc Z", the start of the provision of "Biz · hodai" which can be used on a flat basis at the same price since April was announced, but Softbank has decided to offer flat rate service against it Announced.

What kind of service is it?

The details to worry about are as follows.
SoftBank Mobile Introduces Two New Packet Flat-rate Services Dedicated to "Blue Plan"

According to this release, as an optional service of SoftBank's DoCoMo offering for docomo's MNP (Number Portability) migrant, the option fee plan "Blue Plan" has the same contents as the DoCoMo, and from March 1, Full "and" Packet flat-rate Biz ".

The service content is the same as "Pake-hodai full" and "Biz · hodai", and the monthly charge is the same amount 5985 yen (including tax), but the fixed-rate communication plan "Biz · hodai" for docomo's smartphone is April On the other hand, SOFTBANK expects to start a flat-rate communication plan "packet flat-rate Biz" for its smartphone terminals "X01HT" and "X01NK" from March 1,

By the way, I announced the same plan with the same price as above, when SOFTBANK is going to handle mobile phone business, when NTT docomo, au cut price from the existing rate plan, It seems because Softbank made a promise to lower price further within 24 hours.

When SoftBank's first smartphone "X01HT" came out,I took up the plunge, It is considerably cheaper compared with the new upper limit of "dual packet flat rate" announced exclusively for "X01HT", which was taken up at that time, 10290 yen (including tax) per month.
in Mobile, Posted by darkhorse_log