Real online killing bad users in online RPG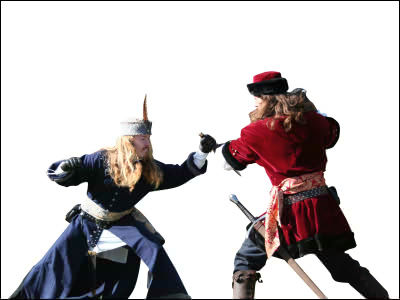 It seems that Russian users who were conflicting on online games everyday have fought with each other because they met conflicting opponents in the coffee shop, and as a result they killed the other party.

It is said that there is a possibility that the perpetrator will be imprisoned for up to 15 years in prison.

Details and details are as follows.
Virtual Conflict Ends in Real Death

According to this article, online games that had been conflicted were "Lineage II"There is a conflict between a user named Ponamorenko who was playing under the name" DVP "and a user named Blyoskin who was playing with the name" Shtai ", and frequently brawls at a forum where users of Lineage II gather together It is said that.

And on January 12, when 20 ~ 30 people of heavy users of Lineage II gathered at a central Russian coffee shop, "DVP" Ponamorenko found that Blyoskin you are talking about was "Shtai" He told me that he stepped on the fallen Blyoskin 's head after changing bloodsmiths, taking beat out kicking out and taking it outside. It seems that Blyoskin died 4 days later due to the bruises.

Although it is Lineage II, according to the announcement in November 2006 by Korean NCsoft Inc. that provides the service, the number of users in the world seems to be 14 million.

Also, as a similar incident, the fight between the French and Russian teams occurred at the hotel at "World Cyber ​​Games" held in South Korea in 2003, and the weapons that they shared in 2005, which happened in 2005, Although one of them sold it to a third party without permission, the other user who did not get in touch with the police because it is not actually present pierces the user who sold it many times to become a life sentence It is cited that the incident occurred.

It is heading "the conflict in the virtual world will end with real death", but it is quite terrible.
in Note, Posted by darkhorse_log