Ringtones of iPhone can be downloaded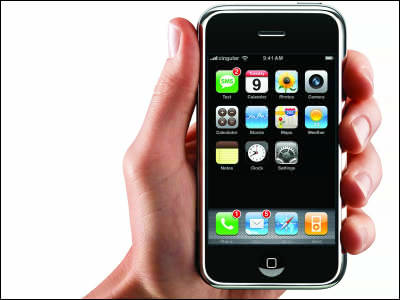 At the time of iPhone announcement, Apple's chief executive Steve Jobs actually had a call to take a phone call to the iPhone, but he seems to be able to download the ringtone at that time.

With this, your cell phone may become an iPhone as well.

Details are as follows.
IPhone Ringtone Sounds Like Holy Angels Tinkling: Download it Here - Gizmodo

According to this article, the ring tones released this time were desperately cut out the actual ring tones that flowed at the time of the presentation. It is a toast to its guts.

It can be downloaded from the following link.

IPhone Ringtone

It is somewhat comical ringtone.