20,000 songs of Western music videos on YouTube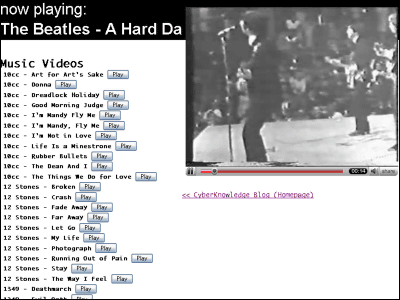 There is a site that collects various music videos that you can see on YouTube. That number of songs will be about 20,000 songs. The contents of the movie are various, there are some movies edited, others are played and danced by amateurs.

Access is from the following.
Cyber-knowledge - Music Videos

If you click "Play" next to the song title, the movie will be played on the right side of the browser. This movie will follow even if you scroll. There are things already disappearing, but you can see quite a few music videos.
in Video, Posted by darkhorse_log