Akeboso makes a capital tie-up negotiation with Nissin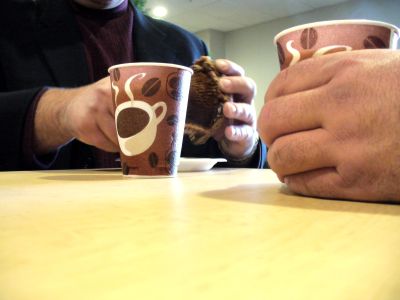 It seems that Akashi Foods famous for "Charmela" entered into negotiations with capital alliance with Nissin Foods which sells "UFO" and "Cup noodle".I told you before.It seems to fight against a US investment fund that is launching a hostile takeover bid (TOB), but it seems that there are tremendous instant foods when these two companies form.

Details are as below.
[Topical stock] Nissin Foods and Akashi Foods: Coverage with Capital Alliance Negotiations on Friendly TOB View

Asahi.com: Meisei, the biggest Nisshin begins to consider capital tie-up Nisshin also begins review

Sankei Web> Economy> Meisei counter capital alliance negotiation with Nissin against the US-based investment fund (11/10 10:40)

U.S. investment fund, Steel Partners Japan Strategic Fund, a major shareholder with 23.1% of Meisei's shares based on voting rights, will implement a TOB with a purchase price of 700 yen per share with a period up to 27th this month . In order to prevent the TOB aiming to acquire all shares, it seems that negotiations with Nissin have been started with the view to implementing a countering TOB that presented stockers with prices exceeding the TOB price presented by Steel.

The market share of instant noodles will be about 50% if Nisshin, the industry leader, and Akeboshi in 4th place together. I hope the negotiations will be gathered and interesting products will come out.
in Note, Posted by darkhorse_log