Solar car capable of wind power generation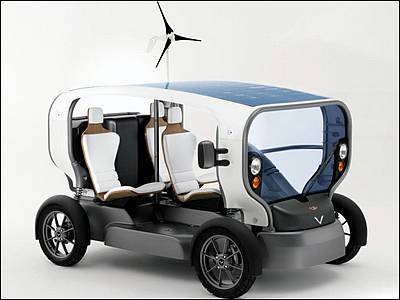 It can be recharged not only by sunlight but also by wind power. It is very ecological in addition to being movable even on cloudy days.

Details are as follows.Motor Authority »Wind and solar powered Venturi Eclectic

According to this article, this car seems to have been announced at the motor show now being held in Paris, not only the 2.5 square meter solar panel installed in the ceiling, but also wind power generation is possible by installing a propeller That's right.

By the way, the solar panel part is like this.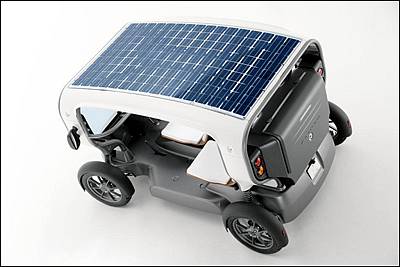 Removable propeller.



Although it seems that 50 km can run with fully charged condition, it seems that wind power can only run about 15 km after charging for a whole day, wind power generation is a preliminary thing. The maximum speed is 50 km / h. The price is 24,000 euros (about 3.6 million yen), it is said to be released in June 2007. Although it seems possible to lower the price depending on the sales, it is expected that it will be around 2009.

It is regrettable that the price that one hybrid car can buy is surely ....