I tried using the Japanese version of Firefox Beta 2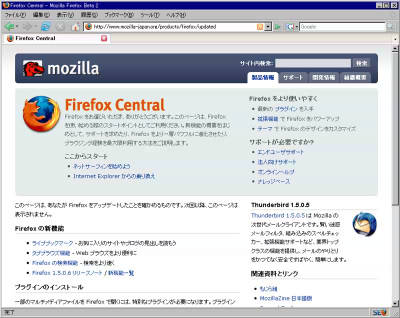 Although Internet Explorer is currently being pursued browser "Firefox", beta 2 of the next "version 2" has come out.

The height of the button is slightly lower, the amount of visible page is slightly increased, the RSS part is changed, which tab is active, it is easier to see, it has the function to restore the closed tab And various additional functions and improvements are made.

So, I overwrote it and tried using it.
Download it here.

Mozilla Firefox - Next Generation Browser - Beta Downloads

Launch the installer after downloading




Click "Next"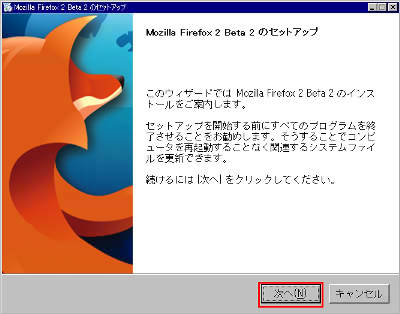 Please check "I agree to the license agreement" and click "Next"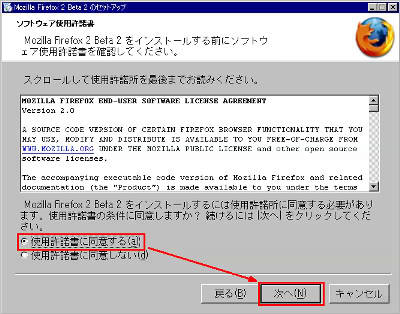 Select "Standard installation" and click "Next"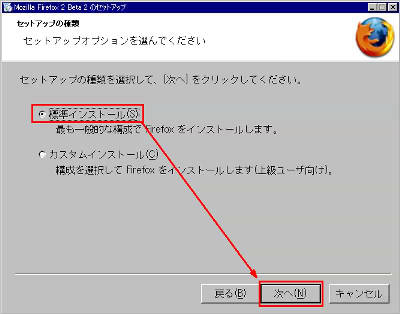 Installing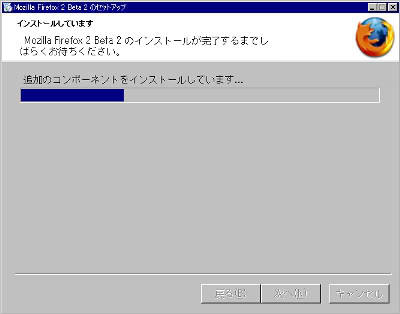 Click "Finish" to quit and start up as it is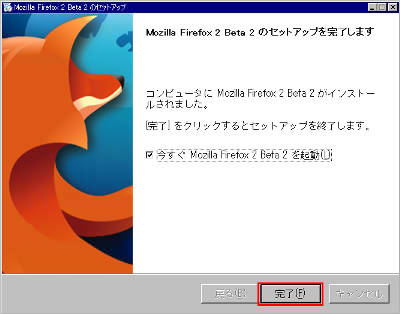 Click "Confirm Now" to check compatibility for already installed add-ons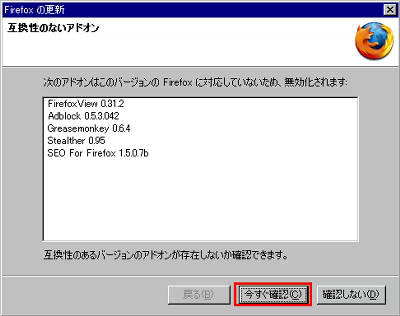 "SEO For Firefox"Seems to correspond to Beta 2 so click" Install now "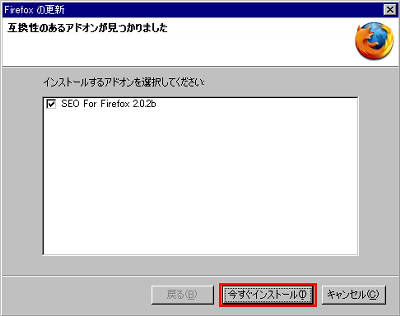 Click "Done"



This is a new design of Firefox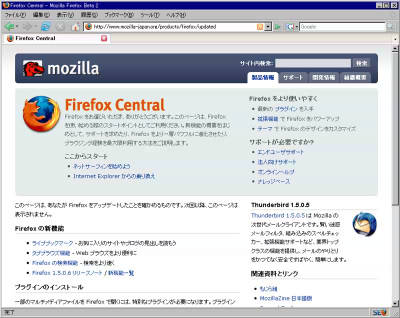 By the way this is the old design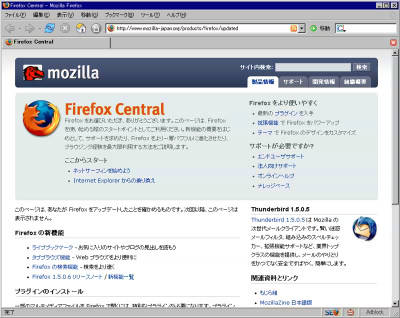 The tabs are different, making it easier to see which tabs are active




This is the old version. It may be confusing if it is told indeed.




Even if you want to restore the closed tab once, right click and you will return immediately if you select "Restore closed tab"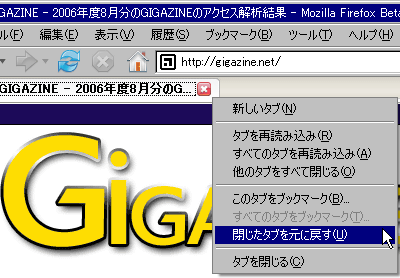 RSS also looked like this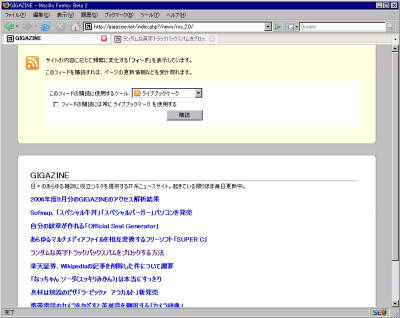 RSS reader service on the web is also available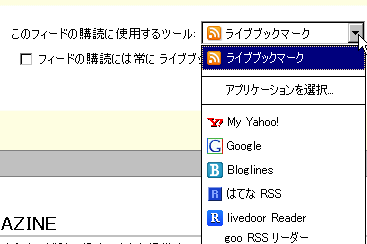 Add - on management (management of extended functions) It has changed a little bit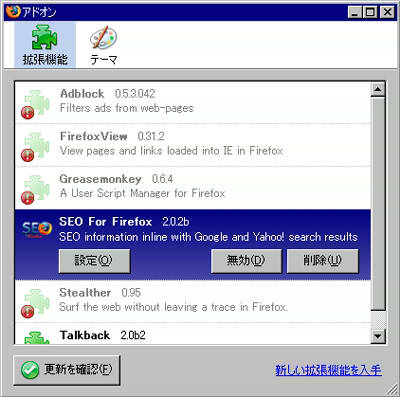 Other changes are as follows.

Mozilla Developer News >> Blog Archive >> Firefox 2 Beta 2 milestone released

It seems that it corresponded also to JavaScript 1.7, but I do not understand well.

New in JavaScript 1.7 - MDC

Here is how to make a new search plugin for Firefox.

Creating MozSearch plugins - MDC

In addition, the installer has switched to this from this time.

SourceForge.net: Nullsoft Scriptable Install System