Official website and concept site of PlayStation 3 opened today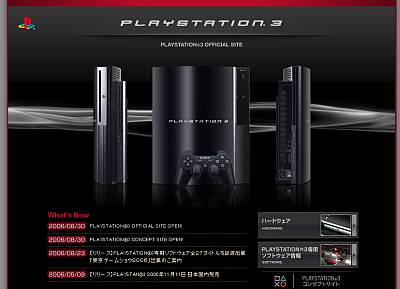 I was surprised at what I had not done yet. It is more interesting that there is a movie or the like on the concept site than the official site.

Details are as follows.
PLAYSTATION 3 OFFICIAL SITE
http://www.jp.playstation.com/ps3/

PLAYSTATION 3 Concept site
http://www.playbeyond.jp/

There are banner images and wallpaper on the concept site. In addition, there is a link to download the movie to the bottom of the site, there is a version converted to ZIP compressed WMV version and PSP format.

It is somewhat modern to explain in a movie.