NTT's video sharing site, ClipLife trial started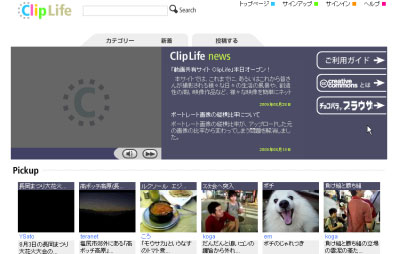 NTT launched a video sharing service similar to YouTube. Basically it is the same as YouTube, but interesting things are filtering technology for illegal moving pictures. It seems to be a technology to compare the characteristics of the video of the popular program against the up videos. I also look forward to how useful each will be because they are full of experimental content, such as incorporating chocopara TV that delivers digest video that is automatically generated and extracted excitement of other sounds.
That's why I tried it for the time being.ClipLife

To post a video, first sign up and register your email address.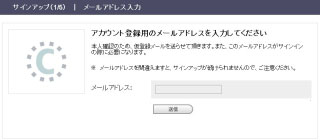 Temporary registration mail will be sent. When you click the URL in the mail, it goes to the account information input screen.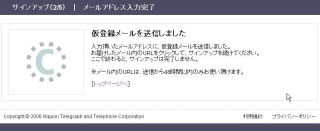 Enter your nickname and password and check the agreement to terms of use.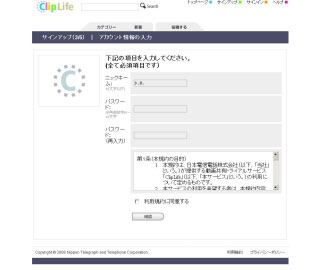 Confirm the account information and complete it if it is registered.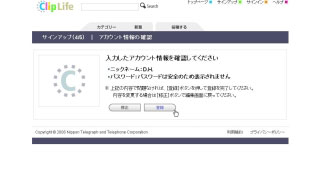 I will try to get it up quickly. Select post from My page, specify the file and press the register button. Currently you can upload 8 types of WMV (up to Windows Media Encoder 8), MOV, MPG, M2P, AVI (including DivX), 3GP, MP4, FLV (but only Sorenson Spark codec).



Uploading. Since the meter does not come out, I do not know when to finish, let us wait patiently. By the way it took about 3 minutes at 27.7 MB.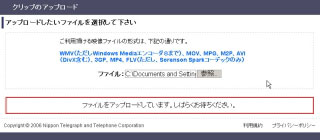 When the up is over it will be on this screen. Enter video information.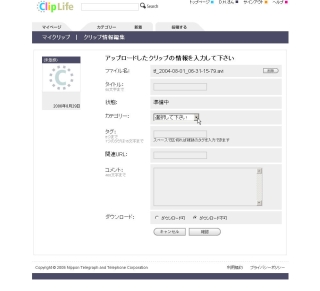 If you choose downloadable, you can choose the license of Creative Commons. It seems that you can divert other people 's videos depending on the license setting, or conversely get your own videos.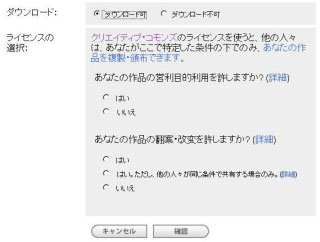 in preparation. It seems that judging will be initially made.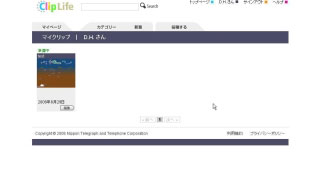 After a while it looked something like this. It was not possible to publish. Since all comments on the top are commented, it may be played if there is no comment.