DEPOT of Taepodong 2 launch table taken from satellite orbit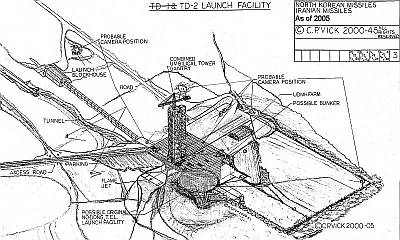 Famous for satellite orbit photographsGlobalSecurity.org"Released information on Taepodong 2 in North Korea. Among them is a launch pad on Taepodong 2 with a drawing.

Details are as follows.
Musudan-ri - Satellite Imagery

Pictures taken on May 24, 2006 are also released. Among them, will the images and others photographed today be made public? Pay attention.