Music video where video and music change depending on the weather of the place where I live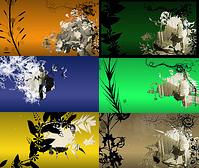 A site that automatically identifies the viewer's local time when accessing the site and the weather related to it and generates a new music video based on it.

The unseen video - milosh - you make me feel
http://www.theunseenvideo.com/

There seems to be a Flash version and a QuickTime version.

The image used is as follows
http://www.flickr.com/groups/theunseenvideo/pool/

It could drip instead of environmental video.
in Video, Posted by darkhorse_log