Creating a castle of cards Cards of world record holders Various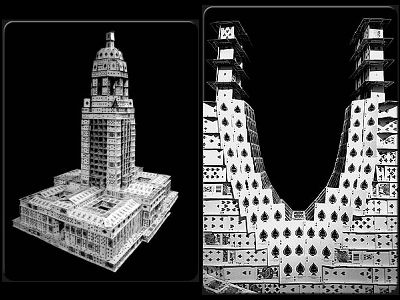 Far from being a castle, it is anything but a building. It is ashigi that I do not use glue. The hands are not a fuss about the deft championship.

Details are as follows.
Bryan Berg - Cardstacker
http://www.cardstacker.com/

The things I have made so far are below.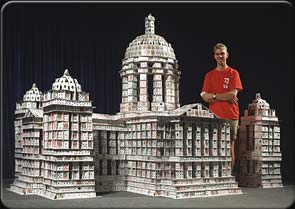 Gallery

Gallery 2

The work at the FAQ is also quite amazing.

Cardstacker FAQs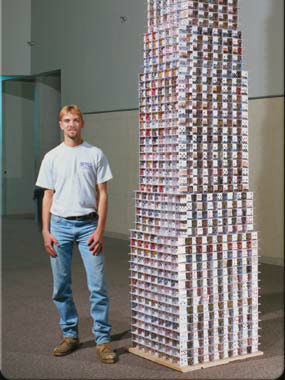 The above tower is still introductory, after this he challenged the world record and set a world record brilliantly. If it breaks before completion, it is likely that the spirit will collapse together.
in Note, Posted by logc_nt