A report summarizing the suspicion of user padding and abuse for crime of the payment service company 'Block' led by Jack Dorsey was released and the stock price plummeted
Block (former Square)
, a payment technology company led by Twitter founder Jack Dorsey, published a report pointing out ``a large increase in the number of users'' and ``abusive use by criminals,'' an investment known for short-selling. The company Hindenburg Research announced. Following the announcement of the report, Block's stock price plummeted by 22% at one point.
NEW FROM US:

Block—How Inflated User Metrics and 'Frictionless' Fraud Facilitation Enabled Insiders To Cash Out Over $1 Billion https://t.co/pScGE5QMnX $SQ

(1/n)

— Hindenburg Research (@HindenburgRes) March 23, 2023


Block: How Inflated User Metrics and "Frictionless" Fraud Facilitation Enabled Insiders To Cash Out Over $1 Billion – Hindenburg Research
https://hindenburgresearch.com/block/

The payment technology company 'Square', which was launched by Mr. Dorsey in 2009, was renamed to 'Block' in 2021 , but the name of the payment service itself remains Square. In addition to providing payment terminals that allow retailers to easily accept credit cards and mobile payments, Block also develops a P2P mobile payment service called ' Cash App ' that allows users to send money to each other.

Hindenburg Research conducted dozens of interviews with former Block employees and industry experts, extensive reviews of regulatory and litigation records, and access to public records under the Freedom of Information Act. It has been investigated. The contents covered in the report are as follows.

◆ 1: Block is taking in 'criminals without bank accounts' as customers
In Block's business, Mr. Dorsey aims to serve people who cannot use banks due to low credit scores or who have distrust of banks. A report released by the Pew Research Center in September 2022 also shows that Cash App targets low-income and minority people.

Cash App has earned a high reputation for its ease of creating an account with just an email address or phone number and its easy-to-use platform, but as a result it is being abused by criminals who do not have bank accounts. . Hindenburg Research found that Cash App accepts non-compliance to increase users, not only makes it easy to create an account, but also makes it possible to quickly create another account even if the account is closed, which is blatantly false. It points out that you can have an account with your identity.

In fact, the gang arrested for drug trafficking in Baltimore, Maryland, USA in 2021 was named 'Cash App' as its name suggests . In addition to this, it has been reported that criminal groups such as the Sinaloa Cartel , a Mexican drug cartel, are using Cash App for transactions.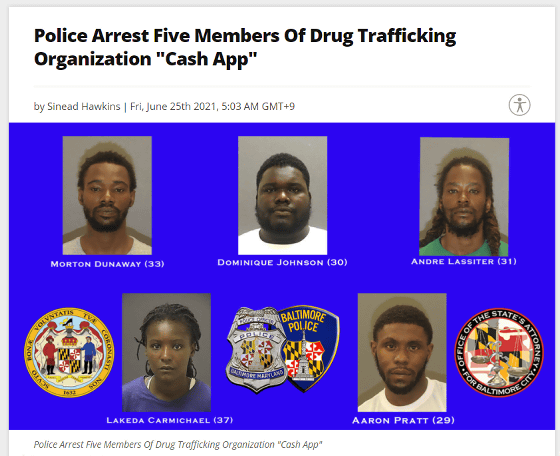 Dorsey also mentioned at an investor conference held in May 2020 that the word ``Cash App'' appears frequently in hip-hop lyrics, and that Cash App is permeating popular culture.
I appealed
. However, most of this hip-hop music refers to using Cash App for fraud, drug trafficking, paying for murder orders, etc., rather than using it in a legitimate way.
Hindenburg Research has compiled a collection of hip-hop music with lyrics that criminalize Cash App and publishes it on YouTube. Rapper
22Gz
, who sang the song '
Cash App
,' which Block helped PR
with, has been charged with attempted murder
after he opened fire in a club in June 2022, injuring three people.
Cash App Music Video Compilation (Hindenburg Research)-YouTube
In addition,
the Polaris Project
, a non-profit organization that fights human trafficking and sexual exploitation in North America,
lists Cash App
as the most commonly used app for sexual trafficking. The U.S. Department of Justice also reports that Cash App was used as payment in
multiple
indictments
related to sexual intercourse with minors.
According to a former Cash App compliance officer, the patterns that indicate that Cash App is being used for sex trafficking include 'multiple Lyft and Uber rides from 11pm to 5pm' and 'hotels in various locations'. It is said that there is such a thing as 'dotted'. ``Every criminal has a Cash App account,'' said another former employee. I will create an account for '.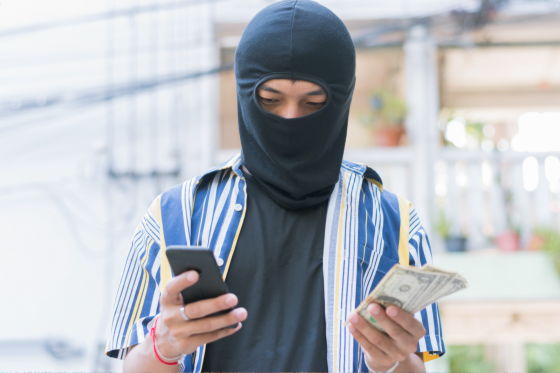 ◆ 2: Inflation of fraudulent accounts
Block reports that Cash App has 80 million annual active users and 51 million monthly active users. However, Hindenburg Research, which interviewed more than 10 former employees involved with Cash App, concluded that 'pressure from Block management has led to a pattern of disregard for anti-money laundering and customer data protection laws. The result was a surge in fake accounts facilitating fraud, inflating Block's user metrics and benefiting from increased transaction-based revenue.'

According to a former Cash App customer service employee, in some cases a single user could run hundreds of accounts, and in many cases those accounts were subject to 'fraud or other policy violations.' It was said that it contained something that was registered in the blacklist. Multiple accounts may have been used to transfer funds between them, making it difficult to track funds, suggesting they returned to the platform multiple times after being banned for policy violations. .

Although Cash App does 'account closure', it does not kick off the user itself, so criminals can create accounts repeatedly. There is no account verification based on social security numbers, you can create a new account with just an email address or phone number, and you can change your name after creating an account.

In fact, Cash App has several fake accounts named 'Jack Dorsey'.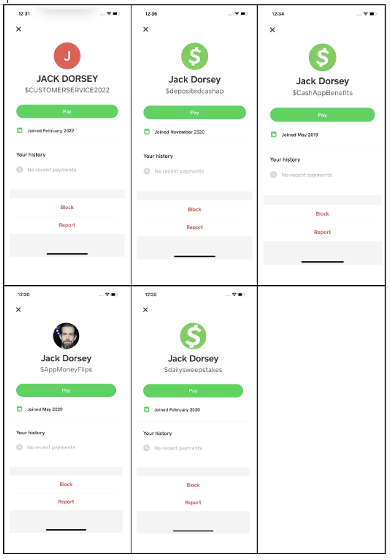 'Elon Musk' is like this.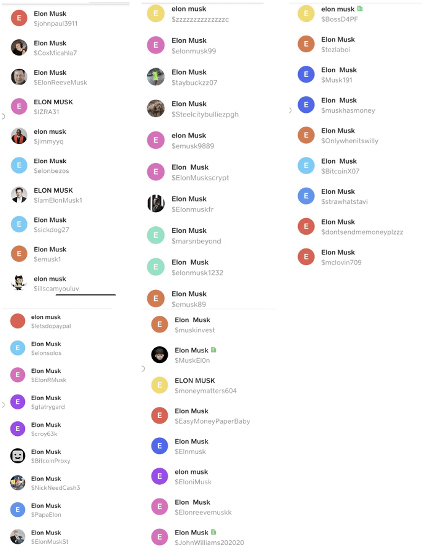 To find out just how lame the Cash App system is, Hindenburg Research actually created two accounts, renamed one to 'Elon Musk' and the other to 'Donald Trump,' and used the funds. We interacted. It also reports that it has successfully created a Cash App cash card under the name 'Donald Trump'.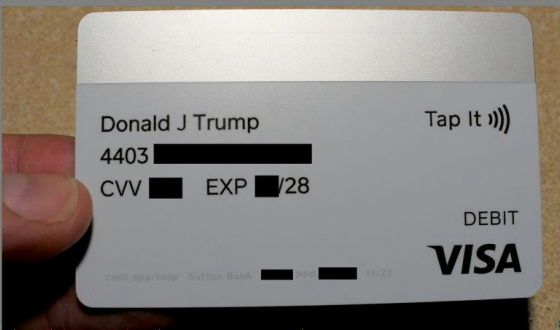 ◆ 3: Abuse in benefit fraud of new coronavirus infectious disease (COVID-19)
During the COVID-19 pandemic, Cash App appealed to people without bank accounts as a window for receiving unemployment benefits, and gained many users and grew. However, the Cash App is a platform of choice for criminals looking to fraudulently defraud benefits, and Hindenburg Research reports that many benefit frauds were carried out via the Cash App.

In March 2022, the U.S. Department of Labor's Inspector General's Office testified that $163 billion (approximately 21 trillion yen) of inappropriate pandemic unemployment benefits had been paid in all states, and benefits fraud was reported in various states. An investigation is being conducted. Hindenburg Research obtained Ohio public records and found that Cash App partner bank Sutton Bank was the fifth most used bank overall for receiving benefits. .

Sutton Bank processed $956 million (about $124 billion) in benefits, but later pointed out that 32,120 claimants were ``ineligible beneficiaries,'' including fraud. On the other hand, Huntington Bank, which was the most used in Ohio, processed nearly twice as many benefits as Sutton Bank, but had significantly fewer 3,884 ineligible beneficiaries.

Public records from Massachusetts and Washington also show that Cash App's partner banks processed more ineligible beneficiaries than larger banks such as JP Morgan.

Additionally, the (PDF file)
indictment
for rapper Nuke Bizzle, who released the song 'EDD' alluding to benefits fraud and was
arrested
two weeks later on benefits fraud charges, alleges Bizzle is using Cash App. is mentioned.
Fat Wizza & Nuke Bizzle 'EDD' (Official Music Video)-YouTube
Block's stock price plummeted following the release of the report, temporarily dropping 22%.


In January 2023, Hindenburg Research released a report accusing Indian conglomerate Adani Group of ``the biggest fraud in corporate history''. As a result, the stock price of the Adani Group's affiliated companies plummeted, causing a loss of about 14 trillion yen in two weeks.

India's Adani Group, owned by the world's third richest man, plunged in stock price due to accusation of ``the biggest fraud in corporate history'', 1.5 trillion yen blown away in one day-GIGAZINE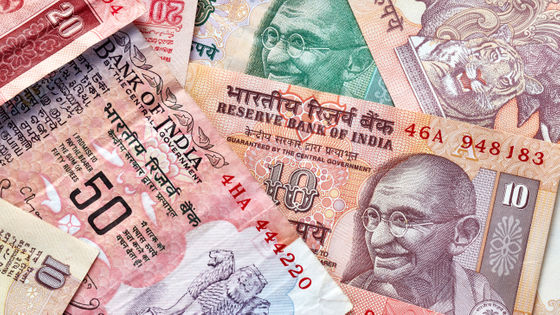 in Note, Posted by log1h_ik