It turns out that people with procrastination have a strong tendency to become unhealthy later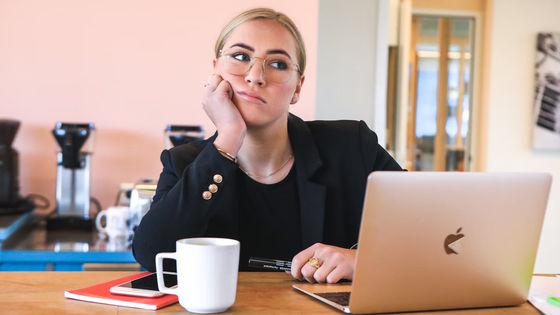 Studies have shown that people who procrastinate are more likely to be physically and mentally unhealthy afterwards.

Associations Between Procrastination and Subsequent Health Outcomes Among University Students in Sweden - PubMed

https://doi.org/10.1001/jamanetworkopen.2022.49346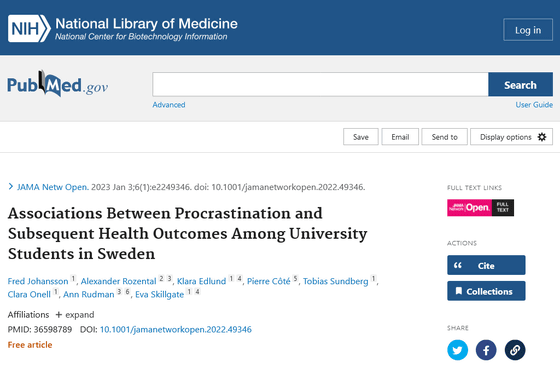 Procrastination is linked to poor health – new study
https://theconversation.com/procrastination-is-linked-to-poor-health-new-study-197332

This is a study by Fred Johansson of Sophiahemmet University in Sweden, Eva Skillgate of Karolinska Institute, Alexander Rosenthal and others, and the paper was published in the open access medical journal JAMA Network Open. .

Johansson et al. conducted a cohort study based on the existing hypothesis that the 'procrastination habit' that is common among college students adversely affects health.

The subjects were 3,525 students from universities in the Stockholm metropolitan area and central Sweden, Örebro. Johansson and his colleagues asked students to complete a questionnaire every three months for one year. A total of 2,587 students responded to the follow-up questionnaire nine months later. In previous studies, participants were not continuously surveyed, so it was not possible to assess which came first, 'procrastination' or worsening health conditions.

As a result, students with a high tendency to procrastinate were more likely to report shoulder and arm pain, poor sleep quality, loneliness, and financial hardship than students with a low tendency to procrastinate. This percentage is even after excluding other factors that can affect physical and mental health status, such as the age and gender of the students, the level of education of their parents, and previous physical and mental diagnoses. It seems that it did not change much.

Johansson et al. have declined to say that the results of this study do not prove a causal relationship between the two, and do not deny the possibility that other factors can explain it. He said it was a strong indication of a relationship.