Finally, the iPhone has USB-C, or the EU's USB-C mandate says Apple executives 'must comply'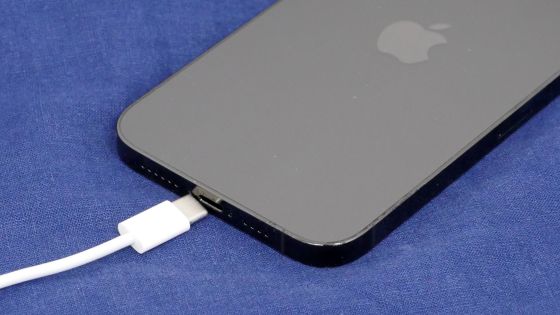 While most Android smartphones use USB Type-C as a connector for charging and data transfer, Apple continues to equip the iPhone 14 series released in 2022 with a Lightning connector. Meanwhile, Greg Yoswiak, senior vice president of marketing at Apple, said that he had to comply with the EU's USB Type-C mandatory bill. As a result, the possibility that the next iPhone will be equipped with a USB Type-C connector is high.

Apple Executives Say Privacy Controls and Advertising Can Coexist - WSJ
https://www.wsj.com/articles/apple-executives-say-privacy-controls-and-advertising-can-coexist-11666757658

Apple confirms the iPhone is getting USB-C, but isn't happy about the reason why - The Verge
https://www.theverge.com/2022/10/26/23423977/iphone-usb-c-eu-law-joswiak-confirms-compliance-lightning

In the EU, a bill to unify charging standards for mobile phones was being deliberated with the aim of reducing the waste of electronic devices and improving consumer convenience. On October 4, 2022, the European Parliament passed a bill to unify charging standards, making it mandatory for smartphones sold in the EU after the end of 2024 to be equipped with a 'USB Type-C connector for charging.' rice field.

A bill to oblige all smartphones including iPhone to support USB Type-C is passed in the EU - GIGAZINE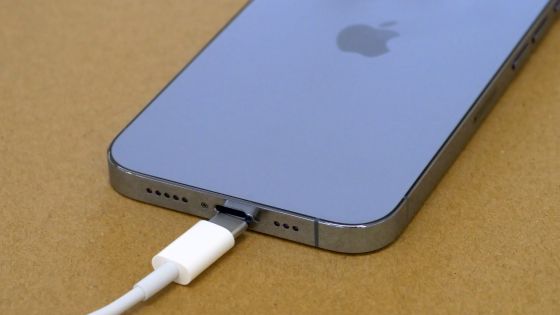 When asked about the above USB Type-C mandatory bill at a conference held by the Wall Street Journal on October 26, 2022, Mr. Yoswiak said, 'Of course, (the EU bill) must be followed. I will not,' he said, clarifying his stance to comply with the bill.

During deliberations on the EU's USB Type-C obligatory bill, Apple said, ``If there is a law that requires a common charger, hundreds of millions of devices and accessories that support Lightning will become useless, an unprecedented amount. of waste will be generated." ``Since the industry as a whole is moving to USB Type-C, the regulation itself is unnecessary.'' . After the above remarks, Mr. Yoswiak said, ``The government believes that it is a better approach for the environment and users if it is not so normative,'' he said. continue to show their position.

As mentioned above, the EU's USB Type-C mandatory bill stipulates that USB Type-C will be installed by the end of 2024. However, Mr. Yoswiak replied, ``It is the Europeans who decide the timing in Europe,'' in response to the question ``When will the iPhone have a USB Type-C connector?'' There is no clear timeframe for adopting the C connector.

Although Mr. Yoswiak suggested that USB Type-C would be installed in the EU, he did not clarify whether USB Type-C would be adopted outside the EU as well. For this reason, even if an iPhone with USB Type-C appears in the EU, there is still the possibility that iPhones outside the EU will continue to have a Lightning connector.