I tried two kinds of Burger King `` Guilty Porcini Burger '' sandwiched with fragrant mushroom sauce and French fries using 5 kinds of mushrooms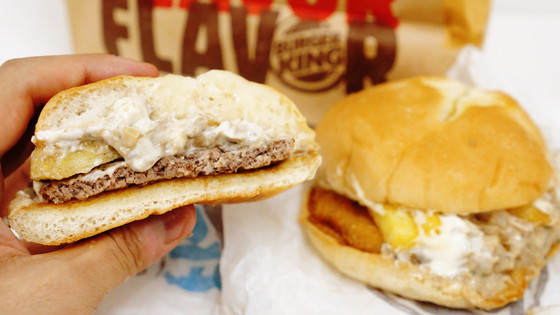 `` Beef Guilty Porcini Burger '' and `` Chicken Guilty Porcini Burger'' with French fries and mushroom sauce made with five kinds of mushrooms: king oyster mushroom, maitake mushroom, mushroom, porcini mushroom, and shiitake mushroom. Burger ' will appear at Burger King for a limited time from October 7, 2022 (Friday). I actually tried it because it was a 'sinful burger' where you can enjoy the taste of autumn.

``Guilty Porcini Burger'', a self-confident product that will be delivered in the fall of appetite Two types of authentic beef and chicken burgers with butter-soaked craft buns and fragrant mushroom sauce and French fries boldly appear

https://www.burgerking.co.jp/#/campaignDetail/1242
Arrived at Burger King.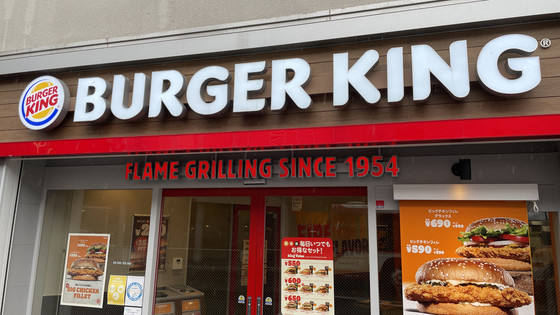 I bought 'Beef Guilty Porcini Burger (590 yen including tax separately)' and 'Chicken Guilty Porcini Burger (540 yen including tax separately)' at takeout.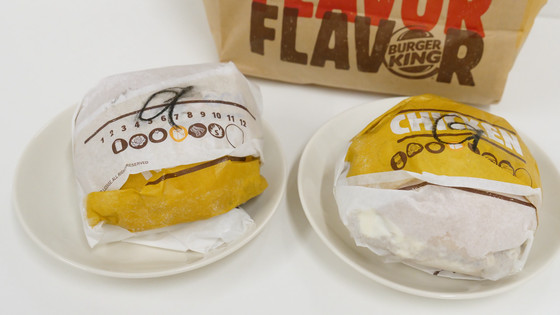 Beef Guilty Porcini Burger looks like this. The fluffy buns are said to be ``characterized by a fragrant and rich taste that is made by carefully stuffing the fermented bread dough with butter one by one by hand and baking it''. You can see the porcini sauce using 5 kinds of mushrooms protruding from between the craft buns. Already at this stage, the scent of porcini is drifting around.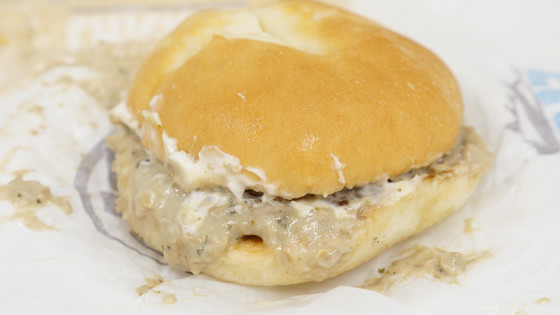 Compared the size side by side with the transportation IC card.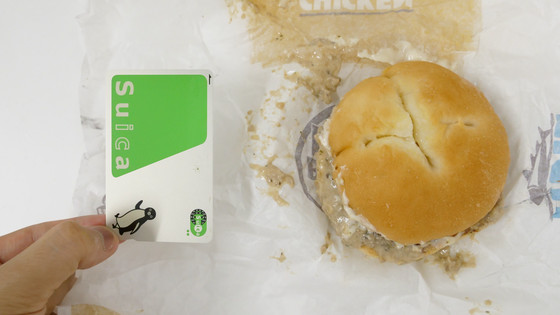 I turned over the upper buns. The white one was mayo sauce, and there were several french fries sandwiched between the gray porcini sauce. Although it is difficult to understand with the image, there is a beef patty that is grilled directly under the porcini sauce.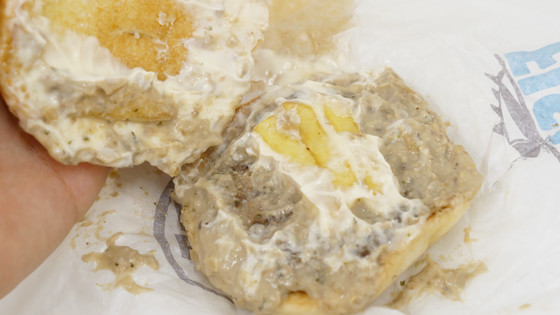 If you cut it with a kitchen knife and look at the cross section, you can see that the beef patty is caught. When I ate it, I could feel the fragrance and elasticity of the rich mushrooms along with the fragrance of the beef patty that was grilled over direct fire. French fries are accented with a crispy texture. The buns are fluffy, but the scent of grilled beef patties and the scent of porcini sauce are strong, and the scent of butter was not felt much. Also, the change in taste is not so much, and the saltiness is strong. The scent of mushrooms and beef patties only continues, so it can be said to be somewhat monotonous.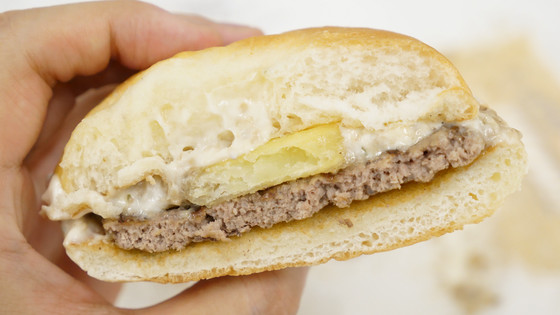 Next is Chicken Guilty Porcini Burger. Chicken fillet, French fries and porcini sauce can be seen between the buns.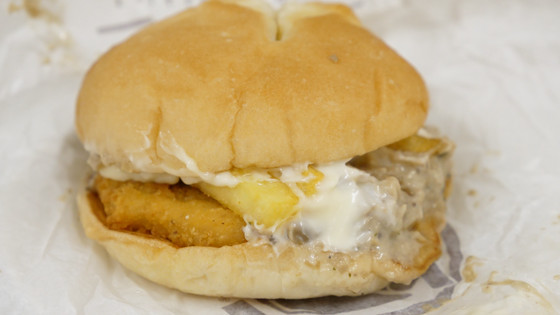 I turned over the buns. Beef Guilty Porcini Burger The beef patty is replaced with chicken fillet, but the rest is the same.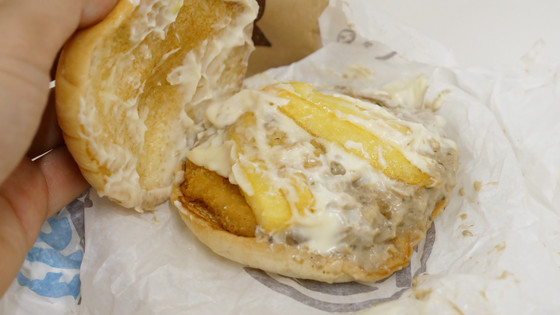 The cross section cut with a kitchen knife looks like this. Chicken fillets are thicker than beef patties and have a solid appearance. Chicken fillet does not have the aroma of grilled beef patties, so you can fully enjoy the aroma of porcini sauce. Also, the chicken fillet itself is quite light, so the impression is that the taste of porcini sauce and the saltiness of French fries are stronger.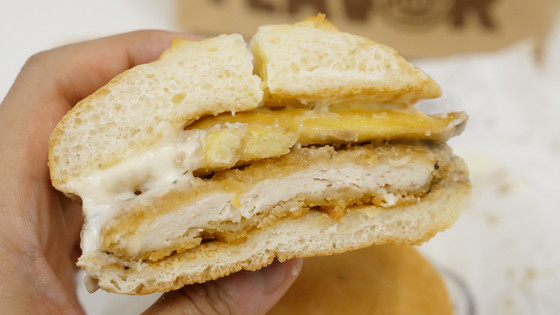 Beef Guilty Porcini Burger and Chicken Guilty Porcini Burger can be ordered from Burger King nationwide for a limited time from Friday, October 7, 2022.