EVGA, a major graphics manufacturer, declares the end of NVIDIA's new GPU handling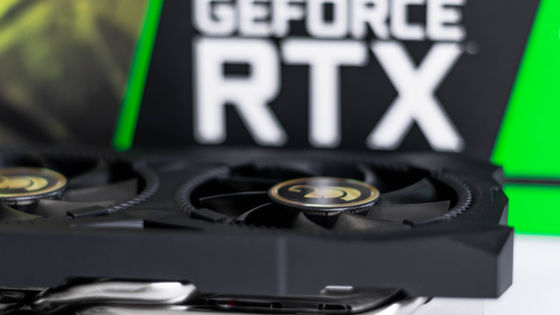 Hardware maker
EVGA
, which has been handling NVIDIA GPUs for over 20 years, has revealed that it will not handle NVIDIA's next-generation GPUs. EVGA says that the reason for the end of handling is 'deteriorating relationship with NVIDIA'.
Official Message from EVGA Management - EVGA Forums
https://forums.evga.com/Official-Message-from-EVGA-Management-m3574574.aspx
EVGA stops making video cards and blames Nvidia's bad behavior - The Verge
https://www.theverge.com/2022/9/16/23357031/evga-nvidia-graphics-cards-stops-making
EVGA Terminates Relationship With Nvidia, Leaves GPU Business - GameSpot
https://www.gamespot.com/articles/evga-terminates-relationship-with-nvidia-leaves-gpu-business/1100-6507619/
EVGA won't offer Nvidia next-gen series | Jon Peddie Research
https://www.jonpeddie.com/news/evga-wont-offer-nvidia-next-gen-series
EVGA is a company that mainly manufactures and sells products equipped with NVIDIA GPUs in North America, and is said to have accounted for about 40% of the NVIDIA GPU market share in North America, making it one of NVIDIA's major strategic partners. was.
However, EVGA posted a short message on the official forum on September 16, 2022, clarifying that it will not sell graphic boards equipped with next-generation GPUs, and that existing products will continue to be provided and supported.
Since graphic board sales are said to account for 80% of EVGA's total revenue, the termination of the relationship with NVIDIA is expected to be a major blow to EVGA.
When the YouTube channel Gamers Nexus talked directly to EVGA CEO Andrew Han and asked for details, Mr. Han said, ``It has been difficult to work with NVIDIA for some time.'' . According to Mr. Han, NVIDIA has not been consulted about product price changes and new product announcements for some time, and it seems that EVGA's 'true partnership' has changed.
EVGA Terminates NVIDIA Partnership, Cites Disrespectful Treatment-YouTube
In addition, NVIDIA strictly controls the price of graphics boards equipped with its own GPUs, limiting the ability of partners such as EVGA to differentiate themselves from other manufacturers in a highly competitive market. In addition, recently NVIDIA has begun selling its own graphics board 'Founders Edition', and the price of this model was sometimes significantly lower than the price of the product sold by the partner, so EVGA was forced to cut the price due to competition. It seems that there is also a thing. ``Products with RTX 3080 or higher GPUs have lost hundreds of dollars (tens of thousands of yen) each,'' Han said.
Gamers Nexus spoke to Han further, Han said, ``I want to spend more time with my family, and I feel that the way NVIDIA is doing business is no longer worth the time I have to spend away from my family. It is said that he also said.
In addition to the gap with the strategy taken by NVIDIA, the demand for graphics boards is decreasing due to the shrinking of the virtual currency mining market, which requires graphics boards with high-performance GPUs, while the manufacturing cost of graphics boards is rising year by year. It is believed to be one of the reasons for the withdrawal.


There are concerns about the future of EVGA, which has 250 employees and relies on the manufacture and sale of graphic boards for 80% of its total revenue source, but Mr. Han has no plans to sell the company, and AMD and Intel. It is clear that there is no plan to manufacture graphic boards equipped with GPUs of other companies. Mr. Han argues that ``the loss of employment will be minimal,'' and will focus on the production of PC parts such as power supplies and motherboards in the future.