I tried Starbucks' 'Cream Pie Blueberry & Cocoa' which has a strange appearance but a high degree of perfection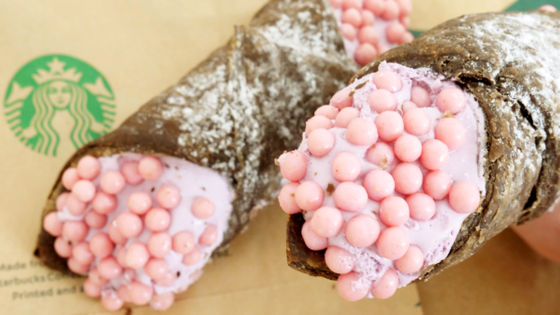 Starbucks has released a sweet ' Cream Pie Blueberry & Cocoa ' with sweet and sour blueberry cream in a crispy pie. I was wondering what this pie, which was talked about because it looked like a sweet, tasted like it, so I actually tried it.

Cream Pie Blueberry & Cocoa | Starbucks Coffee Japan | Food Menu: Pastry

https://product.starbucks.co.jp/food/pastry/4524785511200/
Arrived at Starbucks. The 'Cream Pie Blueberry & Cocoa' you were looking for was in the showcase.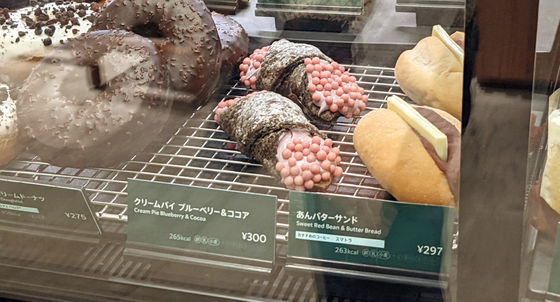 'Cream pie blueberry & cocoa' looks like this.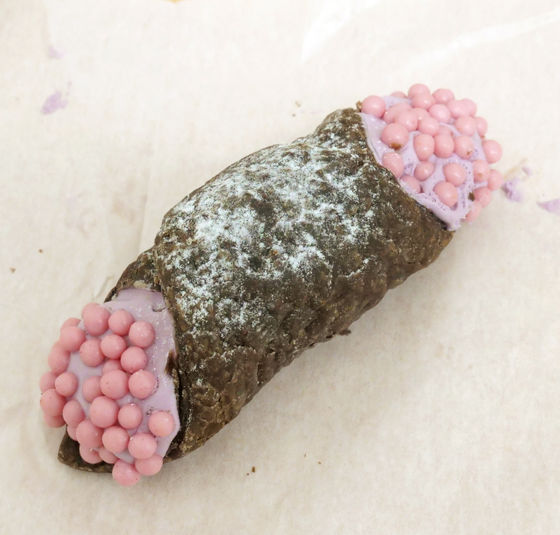 The size is about 12 cm ......



It weighs 64g.



The pink part is blueberry cream.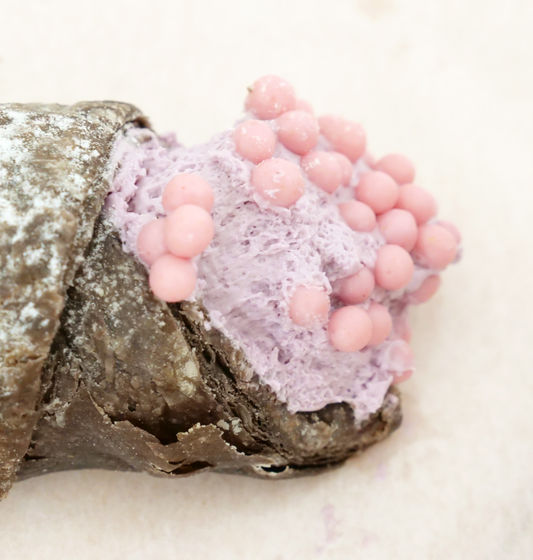 Pearl chocolate with strawberry powder is topped with cream.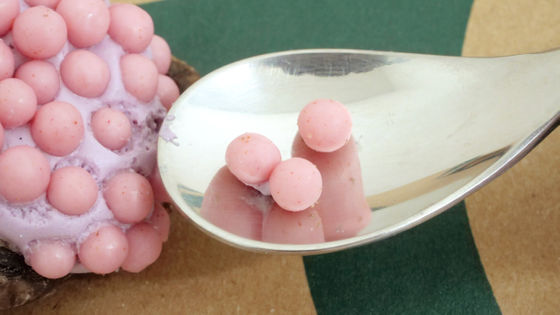 The central black part like glue is a pie dough mixed with cocoa powder.



That's why I will eat it. The tightly packed blueberry cream is creamy and sweet, and you can really feel the aroma of blueberries. The pie dough is moist and the cocoa claim is slightly weak. Pearl chocolate has a puff inside, and you can enjoy a crisp texture when you chew it. Although it is a sweet that uses berries, it has no sourness at all, and it was finished as a pie with a sweet color as a whole.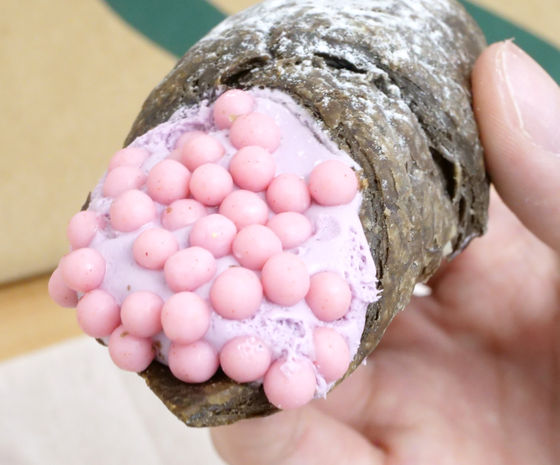 The price of 'cream pie blueberry & cocoa' is 300 yen including tax. From Starbucks (PDF file)Sold only at some stores .

By the way, when this product was announced, it was talked about as 'like a king bug (Nausicaä of the Valley of the Wind)' because of its eccentric appearance.

If you line up like this, you can only see Omushi w pic.twitter.com/lHm9bhogvB

— The Sukiyaki Magistrate (@SukiyakiBugyo) August 3, 2022