Development plan for drone equipped with taser gun for school is canceled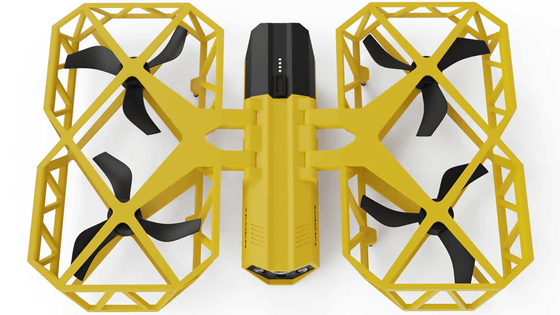 Axon, a maker that had proposed to schools to introduce a remote-controlled drone with a taser gun, announced the cancellation of the drone development plan after nine members of the ethics committee announced their resignation. Did.

UPDATE 4-Taser-maker halts project to arm drones with stun guns as ethics panel quits | Reuters

https://jp.reuters.com/article/axon-enterprise-drones-idINL1N2XT176
Axon halts plans for Taser drone as 9 on ethics board resign | AP News
https://apnews.com/article/technology-government-and-politics-shootings-655fc0df3588e3e6afcd2a81b9619724
Axon Ditches Plans for Weaponized Taser Drones as Majority of Ethics Board Resigns --WSJ
https://www.wsj.com/articles/axon-ditches-plans-for-weaponized-taser-drones-as-majority-of-ethics-board-resigns-11654545598
In the United States of gun society, mass shootings are not uncommon. In May 2022 alone, 10 people were killed in a mass shooting at a supermarket in Buffalo, New York on May 16. A mass shooting at an elementary school in Texas on May 24 killed 14 children and a teacher, as well as a suspected man on the scene.
To counter these incidents, Axon, a manufacturer of taser guns and body cameras, has announced that it will develop a remote-controlled drone for schools equipped with taser guns.
Manufacturer proposes to introduce remote controlled drone with taser gun to school-GIGAZINE


The plan wasn't born suddenly in the wake of a mass shooting, it was something that had been underway within Axon for some time. From that time on, the Institutional Review Board had expressed concern that 'a drone with excessive power would harm the community,' but in the wake of a series of mass shootings, Axon 'Forced' the announcement.

Nine of the twelve members of the Institutional Review Board have resigned, saying that 'Axon's trust as a responsible partner has been lost.' As a result, Axon's taser drone development plan has been withdrawn.

'Customers must be in the community served by the police, not the police itself,' said Barry Friedman, a professor of law at NYU School of Law, who is the chair of the Institutional Review Board and one of the resigned members, according to AP. I have to, but it was very difficult for Axon to understand the idea. '

Professor Friedman admitted that the shootings at school were an emergency, but accused Rick Smith of proceeding without listening to the members of the ethics committee. doing.

Ryan Caro, a professor of law at the University of Washington, said, 'Frankly, ubiquitous surveillance in combination with remote non-lethal weapons remains a company's ethical advisory board that believes it is a viable countermeasure against gunfire at school. I have no intention of doing so. '

Meanwhile, Giles Hardale, a member of the board who has been involved in digital research for many years, chose not to resign, saying that 'being inside the tent can have a big impact'. Said.


in Note, Posted by logc_nt