What was your impression of actually using 'Wristcam', which is a camera combined with the wristband part of Apple Watch?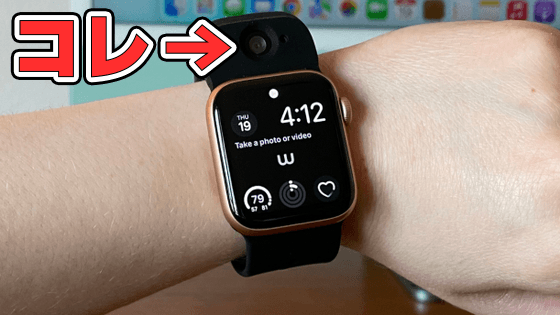 One of the features of Apple Watch is that you can change the wristband according to the scene. However, official wristbands are limited in design and expensive, so there are many cheap third-party wristbands on the market. ' Wristcam ' which combined the camera with the wristband for such Apple Watch has appeared, and 9to5Mac of Apple related media has summarized the reviews that I actually used.

Wristcam Review: the first dedicated camera for Apple Watch --9to5Mac

https://9to5mac.com/2022/05/20/wristcam-review-apple-watch-camera/
Wristcam is a wristband for Apple Watch that integrates a wristband and a camera. You can shoot 4K resolution photos and movies with full HD (1920 x 1080 pixels) image quality with the camera in the wristband part without taking out the iPhone, and it is highly water resistant like Apple Watch, so it gets wet. You can use it without worrying about it. In addition, Wristcam was created by a team of former Apple Watch designers and app developers, priced at $ 299, and also acquired 'Made for Apple Watch' which proves that it is an Apple certified third party accessory. I have.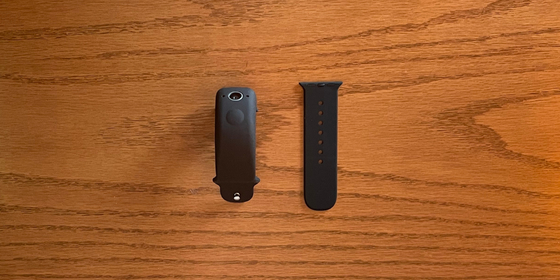 The Wristcam package looks like this. It contains a power adapter, a charger, and a main unit, as well as a replacement band for Wristcam.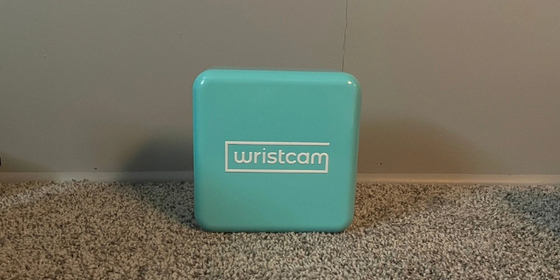 Wristcam has an 8-megapixel back camera and a 2-megapixel front camera, and also has 8GB of internal storage that can store 2000 4K-quality photos and an hour's worth of 1080p video. The battery needs to be charged about twice a week, and it can be fully charged in about 30 to 60 minutes using a magnet-attached type charger such as MagSafe. You need to install the dedicated app on your iPhone and pair Wristcam with your Apple Watch, and you will be able to import photos and videos taken with Wristcam to your iPhone via the app.

To activate Wristcam's camera, you need to use Siri or a dedicated app installed on your Apple Watch. The following is an example of a photo actually taken with Wristcam's camera.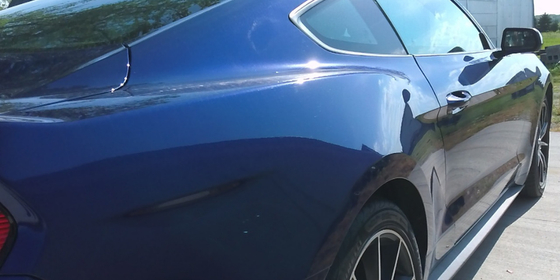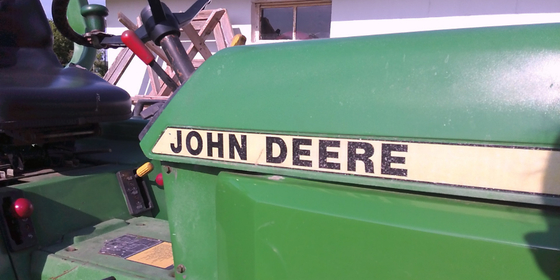 Wristcam is a third party accessory and is not compatible with FaceTime. However, you can make video calls and send video messages using Wristcam's dedicated app. You can send video messages to someone who doesn't have the Wristcam app, but both must have the Wristcam app installed to make a video call.

The 9to5Mac says, 'Wristcam isn't a great accessory for everyone, but if you have a cellular model Apple Watch, you don't always have an iPhone, so Wristcam's photography capabilities. May be useful. '' I think it would be ideal to use the Wristcam as an action camera like the GoPro. '

However, 9to5Mac says, 'I like the idea of Wristcam, but it's not as simple as it should be, so it's a problem to have to watch the 15 how-to videos officially provided to learn about the device. It takes time and patience to learn how to use it perfectly. '

Wristcam can be purchased from the official website for $ 299 (about 38,000 yen).

Apple Watch Camera | MFi-Certified Modular Camera for your Apple Watch – Wristcam
https://wristcam.com/