A woman who learned to fly an airplane from the age of 14 and at the age of 19 broke the youngest record of 'around the world by a woman's solo flight' for 11 years.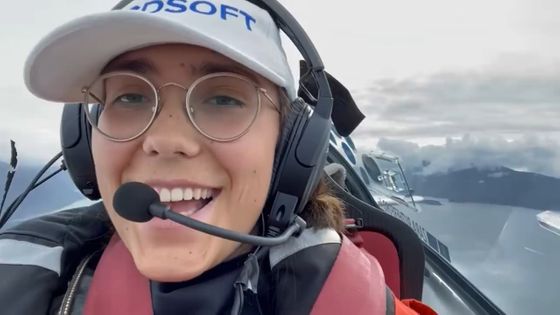 On January 20, 2022, Zara Rutherford, who was trying to fly alone around the world on an ultra-lightweight airplane,
landed in Kortrijk
, Belgium after a journey of more than 150 days, and completed a wonderful round of the world. .. Rutherford, a 19-year-old woman of Belgian and British nationality, set a new record of 11 years, surpassing the youngest record of the traditional 'Around the World by Female Solo Flight'.
FlyZolo – Youngest Woman Solo
https://flyzolo.com/
Belgian-Briton Zara Rutherford is youngest woman to fly solo around world | Belgium | The Guardian
https://www.theguardian.com/world/2022/jan/20/belgian-briton-zara-rutherford-is-youngest-woman-to-fly-solo-around-world
FlyZolo, a solo flight project by Mr. Rutherford, has released a movie summarizing this trip.
FlyZolo Full route and media reel --YouTube
Mr. Rutherford's parents are both pilots, and his daughter, Mr. Rutherford, was also taken on an airplane from an early age.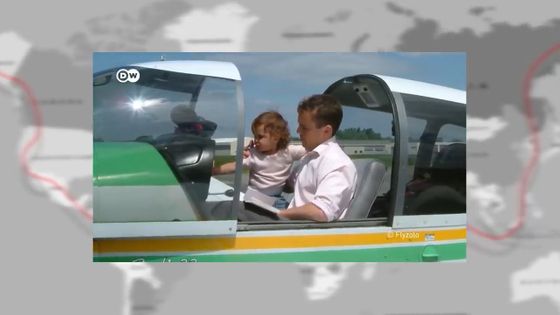 Rutherford, who decided to become a pilot himself, started learning to fly at the age of 14.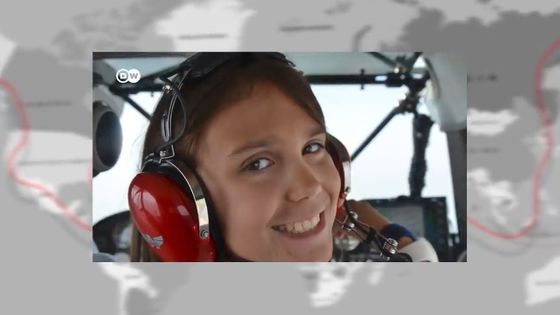 After graduating from high school, Rutherford decided to leave Belgium on August 18, 2021 to take on the challenge of traveling alone around the world.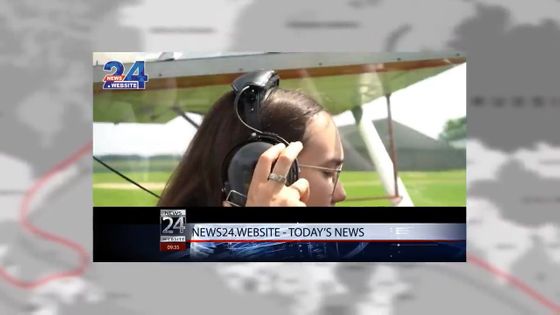 In a TV interview, Rutherford said, 'I really dreamed of flying around the world, but I thought it was impossible because of the high funding, danger, complexity, and transportation issues.' However, after graduating from high school, he decided to go around the world thinking that 'the only time I can try this is now.'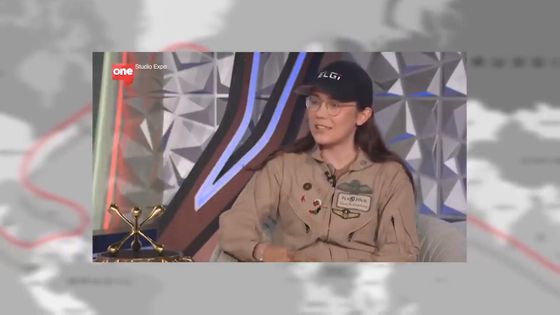 And on August 18, Mr. Rutherford boarded the ultralight plane 'Shark Aero ' to embark on a journey around the world.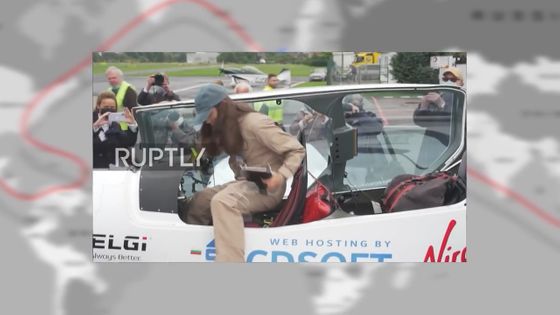 Run on the runway ...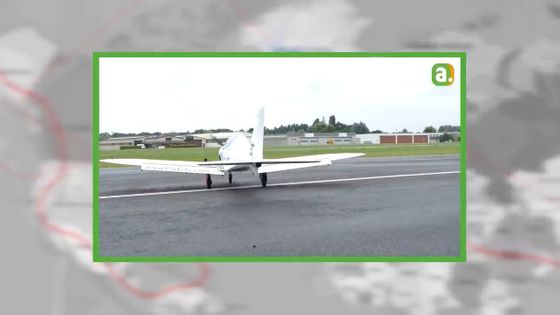 I finally took off.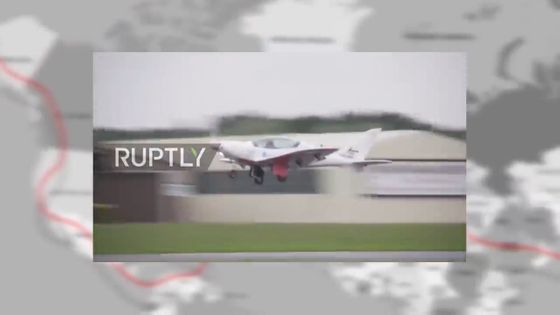 Shark Aero is one of the fastest ultralight planes in the world, reaching a maximum speed of 300 km / h, but it has the limitation of being able to fly only during sunny days because it cannot fly at night or in the clouds.



After leaving Belgium, Rutherford headed west and reached the United States via England, Scotland, Iceland, and Greenland.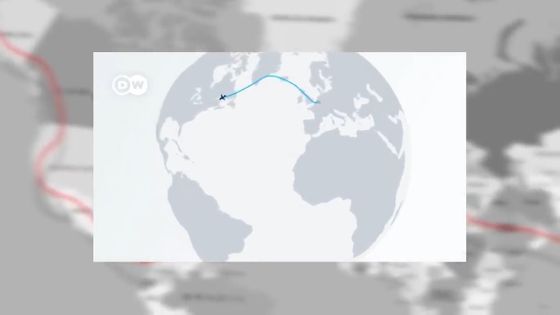 Mr. Rutherford was shooting the scenery from the cockpit during the flight.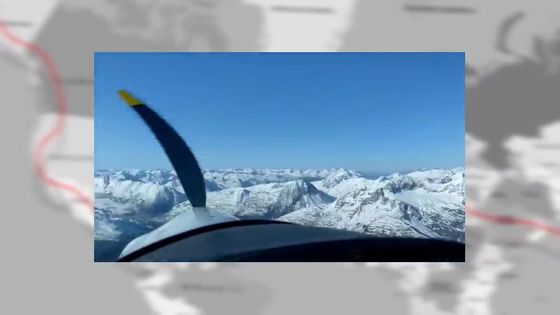 In addition, it was featured in various media as 'a woman who is challenging to go around the world by flying alone'.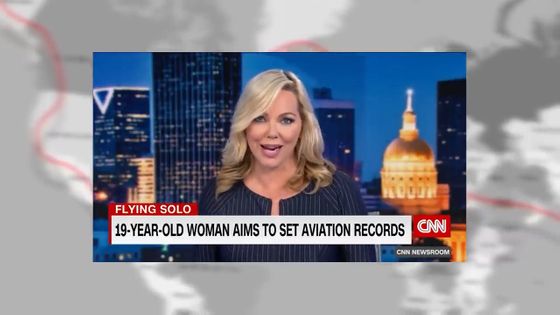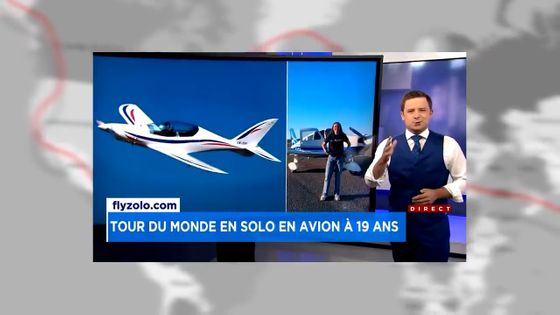 After visiting not only North America but also South American countries ...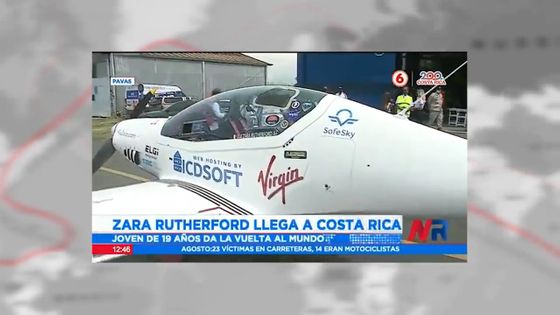 This time I headed north to Russia via Alaska.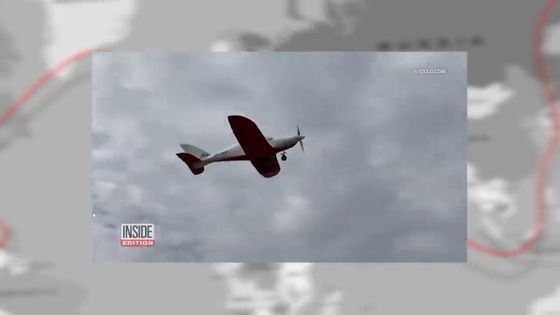 In an interview, 'I want to encourage girls and women to fly and study science and technology engineers,' Rutherford said.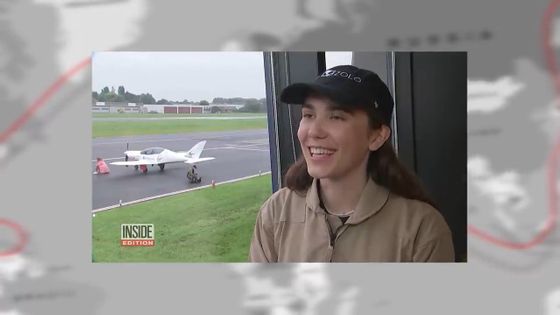 It seems that many people were encouraged by the appearance.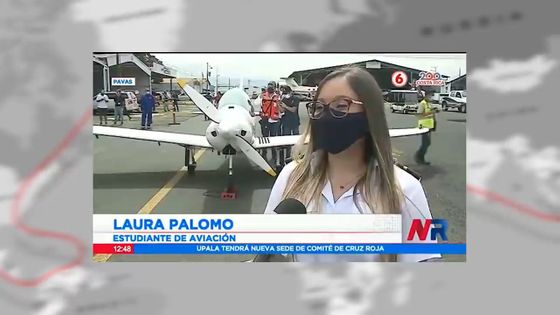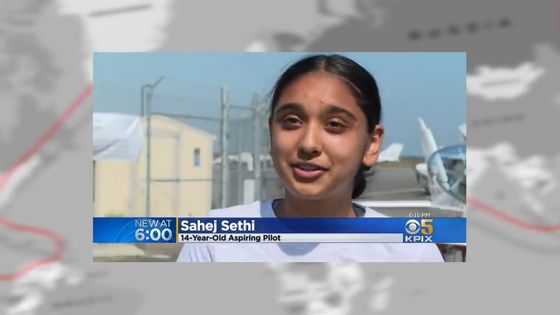 However, this trip was not always smooth.
In the city of Gnome
, Alaska, USA, I was stranded for about a month due to visa-related procedures for Russia. At this time as well, he was waiting while doing daily chores such as university entrance examination-related procedures and airplane maintenance.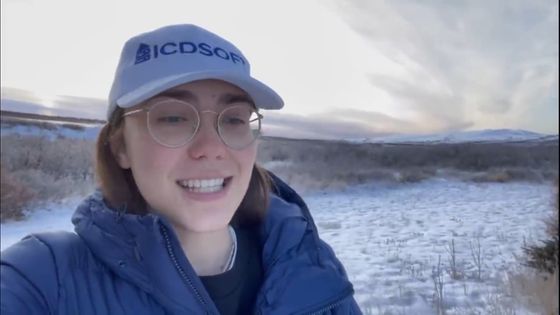 Although it finally reached Russia, the flight over Siberia, where the temperature on the ground was minus 35 degrees Celsius, was the most difficult place on the trip so far. "If the engine stopped, I didn't know if it would be possible to survive the hours before the rescue came," says Rutherford. However, the flight over Siberia is said to be one of the most memorable trips.

In Magadan
, a city in northeastern Russia facing the Sea of Okhotsk, I had to wait for about a week due to a snowstorm, and I was forced to stay in a village called
Ayan, which has a population of only 800, for three weeks.
In Ayan, the official language of Belgium, Dutch, of course, was hardly understood even in English, and wireless LAN was not available, but the locals were very kind and were willing to help Mr. Rutherford.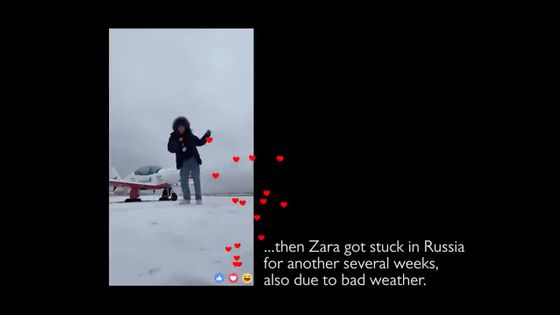 In addition, due to changes in China's immigration rules due to the influence of COVID-19, we decided to select a route to avoid China shortly before. Therefore, Mr. Rutherford went to South Asia via South Korea and Taiwan.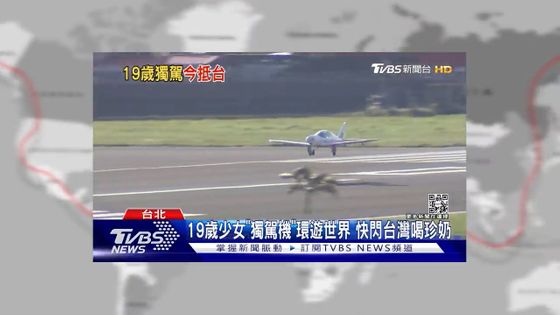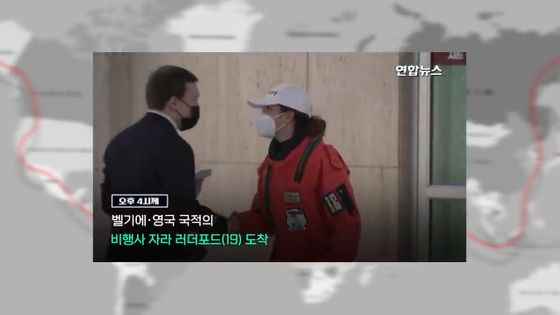 Rutherford answers a media interview in India, arriving via Indonesia and Sri Lanka.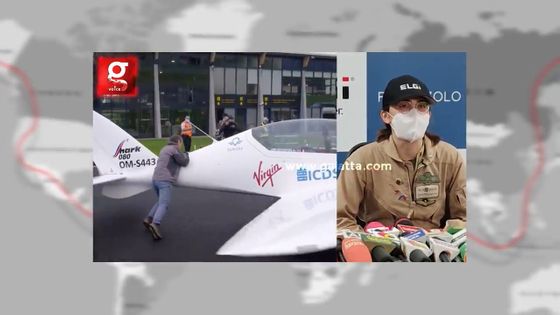 After leaving Mumbai, India, he flew to Dubai in the Middle East for 8 hours, but at this time he landed at an airport 60 miles (about 97 km) away from the schedule due to the influence of the storm.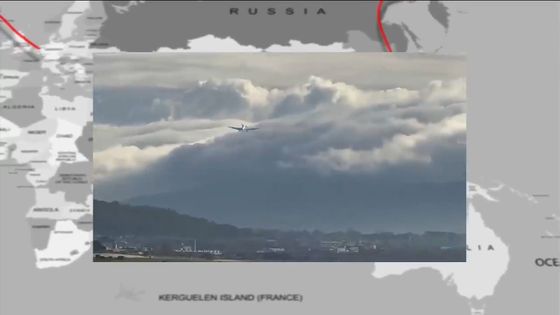 Fly over the desert to Europe via Egypt.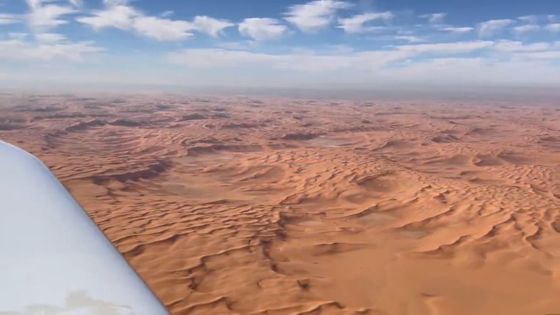 Finally, on January 20, 2022, Mr. Rutherford landed at the airport in Kortrijk, Belgium, and completed a brilliant solo flight around the world. It is a feat that breaks the record of Mr. Shasta Ways, who had 'a record of a round-the-world flight by a woman alone' for nearly 11 years, and closes the gap with Mr. Travis Radrow, who has a record of men, to one year.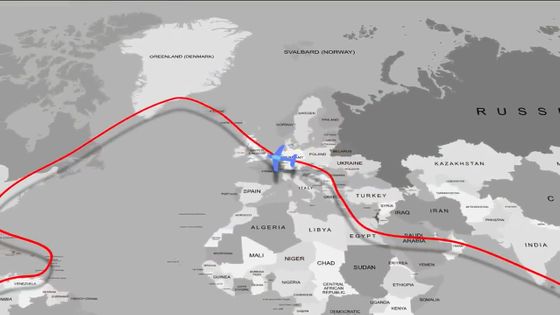 Mr. Rutherford has a total flight distance of 52,080.3 km, a total flight time of 200 hours, and 71 takeoffs and landings.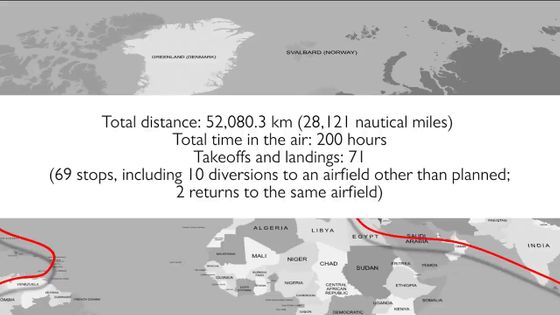 The longest flight was 2000km, the longest distance over the water was 1861km, and the highest altitude was 4200m, which was recorded over Greenland.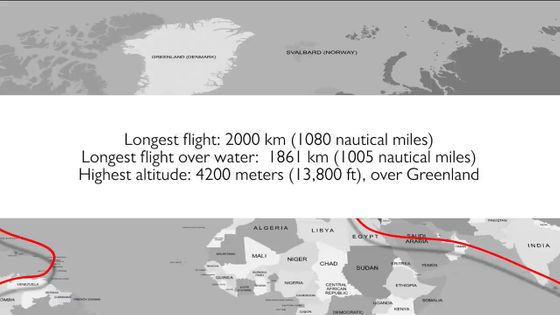 I visited 31 countries on 5 continents, and the highest temperature was 32 degrees Celsius, which I experienced in Jakarta, Indonesia, and the lowest temperature was minus 34 degrees Celsius, which was recorded in
Magadan, Russia.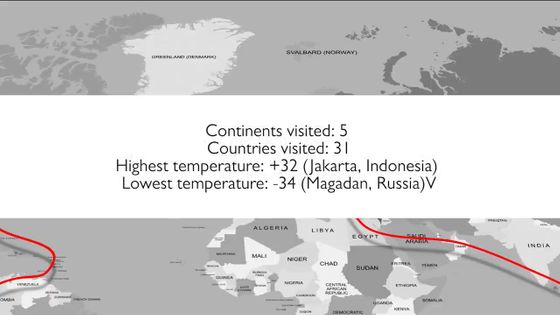 Mr. Rutherford, who returned to Belgium, plans to study electrical engineering at university in the future, and he has a dream of becoming an astronaut in the future. Mr. Rutherford said that he didn't see many female pilots and female computer scientists when he was young, and said, 'I hope that other girls will see me and want to fly in the sky.' '.