A story about a goosebumps that cockroaches move in their ears for 3 days is reported.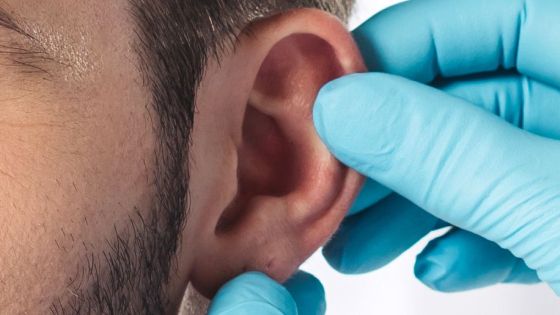 Many people don't like cockroaches to touch or see. Meanwhile, in New Zealand, cases of goose bumps just by hearing that 'cockroaches move around in the ears for 3 days' have been reported and become a hot topic.

Cockroach removed from man's ear after three days --CNN

https://edition.cnn.com/2022/01/13/asia/cockroach-ear-new-zealand-scli-intl/index.html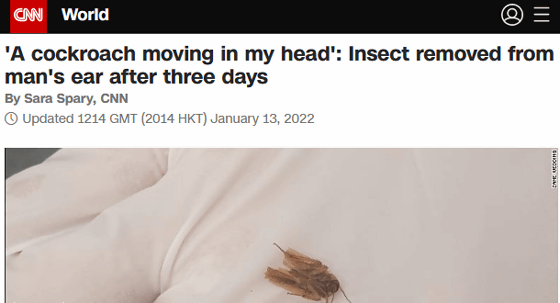 It was Zein Wedding, who lives in New Zealand, who had the tragic experience of getting cockroaches in his ears.
After swimming in the Auckland
pool on the weekend, Mr. Wedding felt a sense of discomfort as if his ears were blocked. Mr. Wedding went to the hospital because his ears didn't feel uncomfortable overnight, but the doctor thought he was just clogged with water and advised him to dry his ears with a hair dryer. ..
After returning home from the hospital, Mr. Wedding slept sideways and dried his ears with a hair dryer, but the discomfort did not improve, he felt dizzy when walking around, and the sound of 'water moving around the eardrum' was heard in the back of his ears. I heard that you heard it.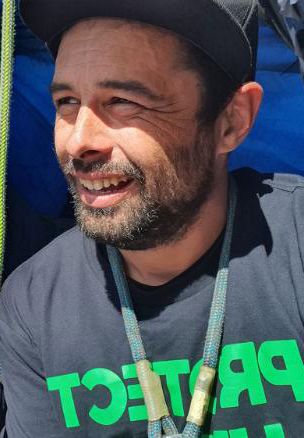 On the third day after he began to feel discomfort in his ears, Mr. Wedding went to an otolaryngologist. The otolaryngologist said, 'What a hell, there's an insect in your ear,' the moment he looked into Mr. Wedding's ear. Mr. Wedding said about his feelings at the time, 'The moment I heard the doctor's remarks, I realized that the feeling of something moving on the weekend was due to cockroaches. I used a dryer to blow hot air into my ears. I felt sick when I realized that it was like cooking a cockroach in my ears. '

The doctor then removed the cockroach from his ear in less than five minutes. 'I imagined a cockroach being pushed into the eardrum every time the doctor touched my ear, and I was relieved the moment the doctor pulled the cockroach out,' said Wedding.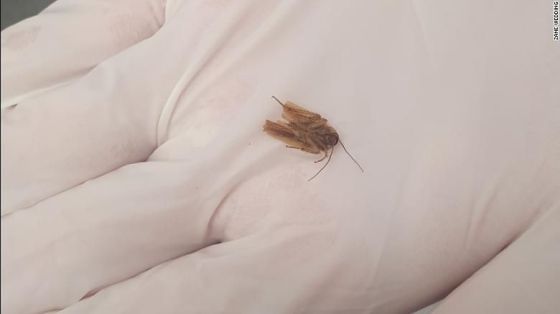 In addition, cases of cockroaches getting into the ears have been reported in the past, for example, in 2018, cases of cockroaches getting into the ears and laying eggs in the ears have been confirmed.

A shocking situation where cockroaches lay eggs in male ears-GIGAZINE