Two Brazilian politicians settle the dispute with 'MMA Fight', three rounds of fighting in a square ring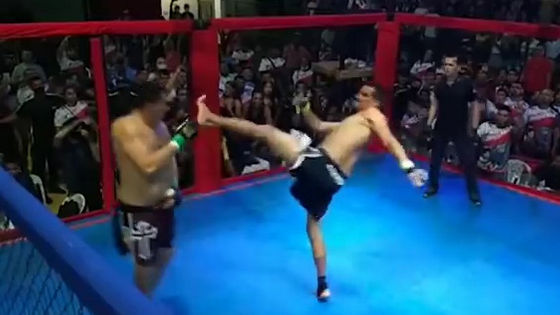 The mayor and a former city council member, who had been in a fierce debate over the management of the city's largest tourist attraction, the pool facility, agreed to dismiss a series of controversies in a mixed martial arts (MMA) -style match. .. In the public game held on December 12, 2021, both sides fired a series of straights, low kicks, and ground combinations while watching over the citizens. He showed his 'power' as a politician.

Prefeito leva briga política para luta de MMA e apanha de ex-vereador

https://www.metropoles.com/brasil/prefeito-leva-briga-politica-para-luta-de-mma-e-apanha-de-ex-vereador
Brazilian politicians in three-round punch-up after waterpark feud | Brazil | The Guardian
https://www.theguardian.com/world/2021/dec/13/brazilian-politicians-in-three-round-punch-up-after-waterpark-feud
Brazilian Politicians Settle Dispute with MMA Fight
https://www.vice.com/en/article/wxdnvx/brazilian-politicians-are-now-settling-disputes-with-mma-fighting
No tatame em Borba, prefeito Simão Peixoto apanha de ex-vereador Mirico, mas ganha luta de MMA --Fato Amazônico
https://www.fatoamazonico.com.br/no-tatame-em-borba-prefeito-simao-peixoto-apanha-de-ex-vereador-mirico-mas-ganha-luta-de-mma/
Mayor Simão Peixoto (39 years old) and former city council member Erineu da Silva (45 years old) in Borba, Amazonas, Brazil, agreed to the rarely seen settlement method of 'deciding the sex of the debate with MMA fights'. ). Both have long been known as political opponents, but Silva called Mayor Peixoto a 'rotten bastard' and a 'scammer' for failing to manage the waterland near the
Madeira River,
which is known as the largest tributary of the Amazon. Provoked, 'I'll give you a scam.' In response, Mayor Peixoto, a big MMA fan, released a movie that said, 'Come on,' while taking a fighting pose, and agreed to a head-to-head game with Mr. Silva.
It was a tongue-in-cheek battle between the two before the match, but after being pointed out by voters, 'What is your behavior as the mayor of the city of Volva, which was
once a Catholic controlled area?', Mayor Peixoto said, 'I am a street fighter.
Not, 'he said, requesting that the match format be' MMA style. ' Thus, on December 12, 2021, both males could meet in an MMA-style square ring specially set up in the gymnasium of a local school.
The full game is
published on Facebook by
Mayor Peixoto. The following is a highlight movie that summarizes the whole story over 1 hour in about 7 minutes.
Prefeito apanha, mas é declarado vencedor de luta de MMA em Borba-AM --YouTube
There was a charge for watching the game, but the spectators' seats were full and thankful.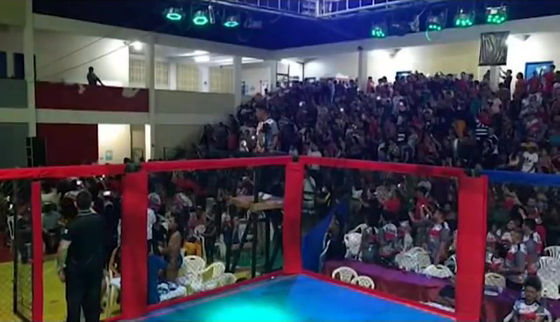 Mayor Peixoto defeats him with a hand sign that cuts his neck from the entrance.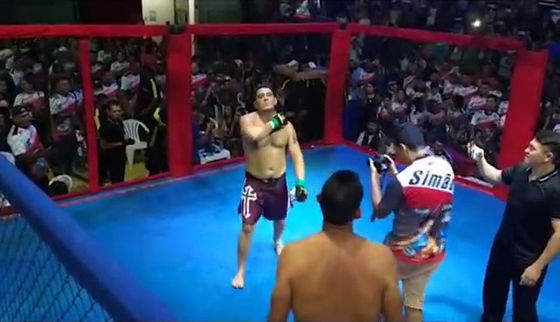 Immediately after the start of the game, Silva's low kick was a hit.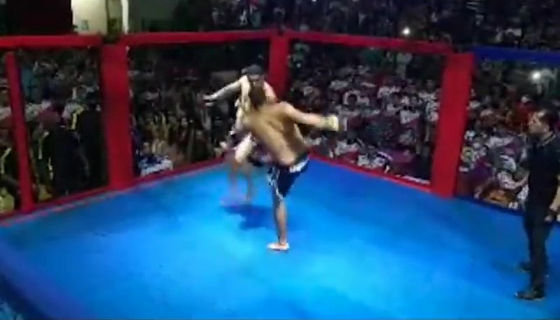 Mayor Peixoto packed at the ring.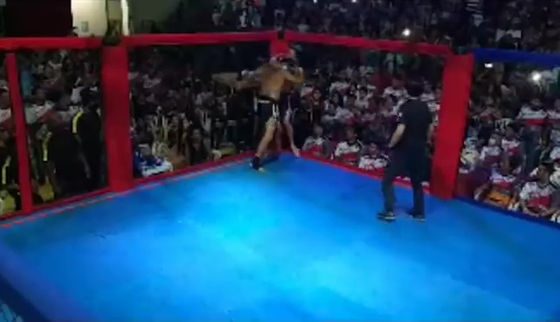 After that, Mr. Silva will mainly assemble the game with a low kick, but ...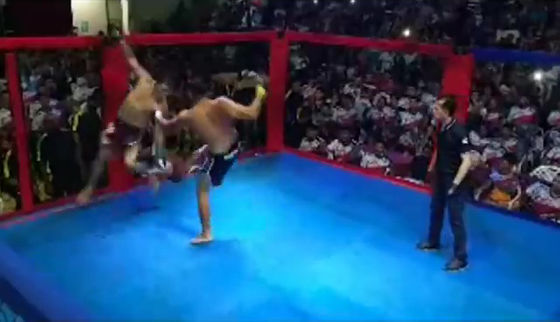 Mayor Peixoto's counter explodes against a sweet low kick.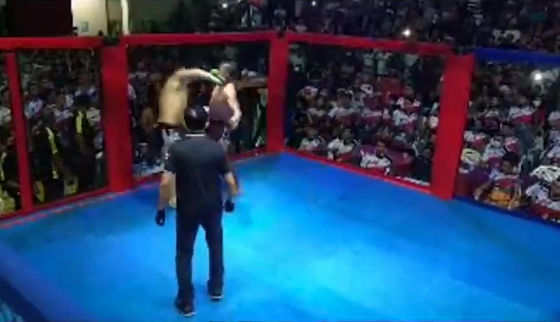 Mayor Peixoto enters the side position as it is. Citizens in the spectators' seats give a great cheer.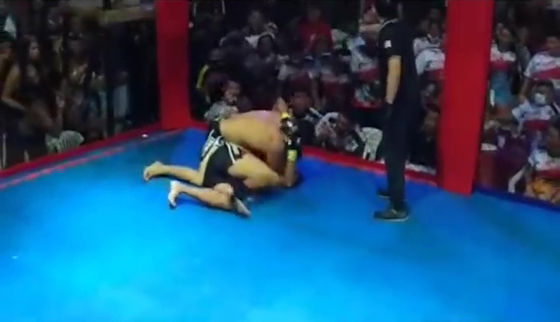 In this way, it was a battle between the two that continued for three rounds, but the result was the decision victory of Mayor Peixoto.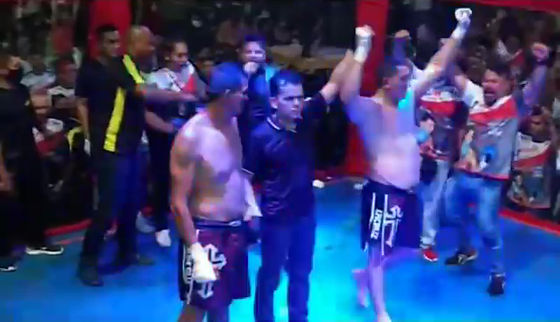 The two embraced each other and settled.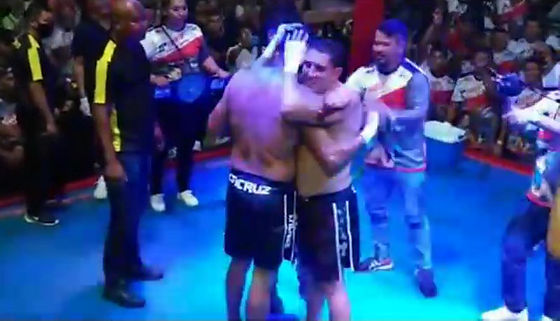 On the other hand, a question mark was also cast in this result, and the local newspaper Fato Amazônico pointed out that 'Mayor Peixoto was beaten so much that the jaw came off' and 'The game was developed with Silva's advantage from beginning to end', and it was judged. Claimed to be closer to the mayor. Similarly, the local newspaper BNC Amazonas argued that 'Mayor Peixoto was too low-kick to walk', while the British big letter The Guardian said a Brazilian critic, 'This is Brazilian politics. I'm going against the situation. '

Mayor Peixoto told reporters, 'This event is for sports promotion.' 'The proceeds will be used for charitable activities such as donations to the poor.'


in Video, Posted by log1k_iy