'Soup Harusame Derihapi! A lot of cheese' tasting review where you can enjoy a soup in which spicy miso and cheese are in harmony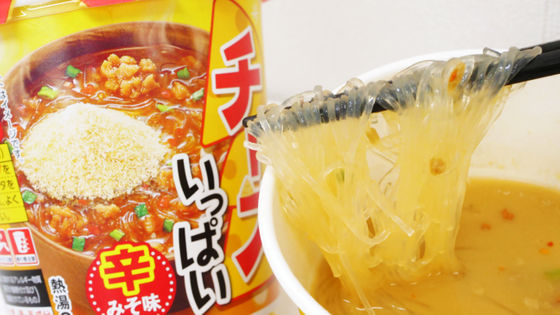 From the Acecook '
Soup Harusame
' series, 'Soup Harusame Derihapi! Cheese-filled
', which is made by dissolving plenty of cheese in spicy miso soup, is now available. It is said that the cheese that melts into the soup spreads in your mouth every time you sip it, so you can enjoy the cheese both in appearance and taste, so I actually tried it.
A new cheese-themed product from the 'Soup Harusame Derihapi!' Series! A cup of cheese and spicy miso soup entwined with vermicelli and vermicelli! Soup Harusame Derihapi! A lot of cheese New release on December 6, 2021
(PDF file) https://www.acecook.co.jp/news/pdf/2111_HRAC.pdf
The package of 'Soup Harusame Derihapi! Cheese-filled' has an illustration of spicy miso soup with a curry-like color topped with grated cheese.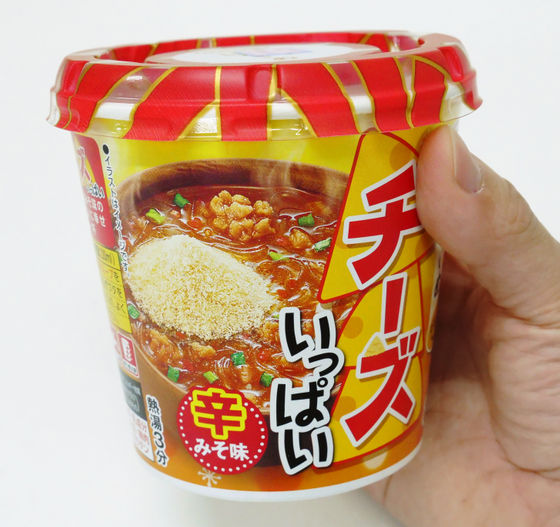 Ingredients are spring rain (made in China (dense flour, brewed vinegar)), soup with sardines (powdered miso, sugar, processed soybeans, salt, pork seasoning, yeast extract, spices, onions, chicken seasoning, chili pepper, whole egg flour ), Sprinkles (potato powder, pork extract, flavor seasonings, foods whose main ingredients are milk, etc.), etc. The amount of cheese powder in the sprinkle is 10%.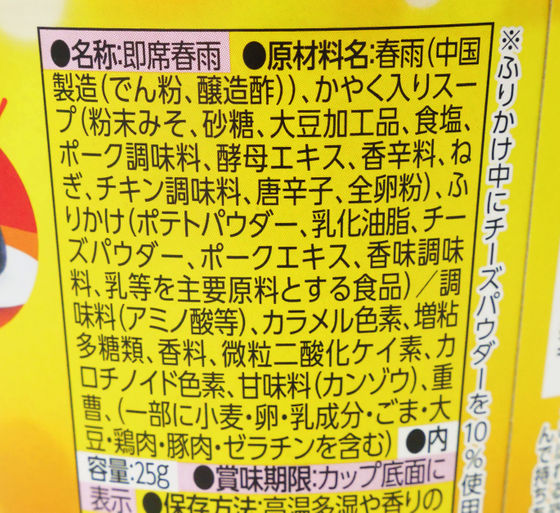 Calories are 86 kcal per 25 g of meal.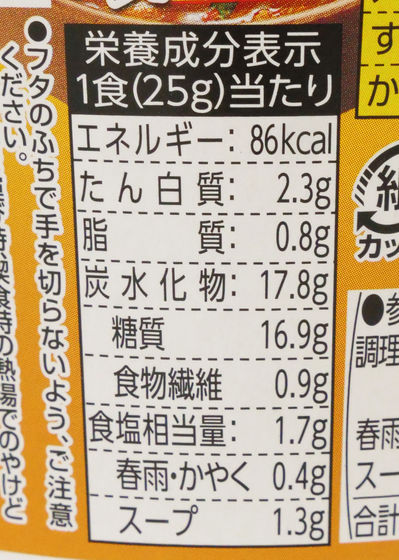 In addition to the powdered soup with a sardine and a sprinkle pouch ...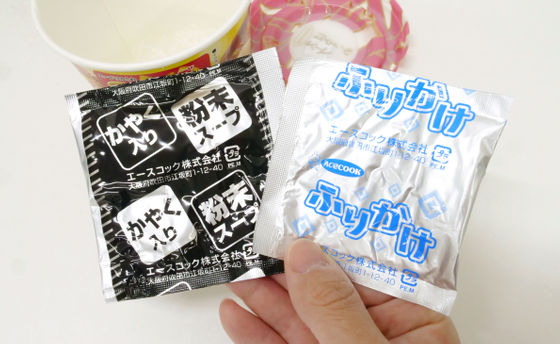 So, I will actually cook it. First, put the powdered soup in a cup.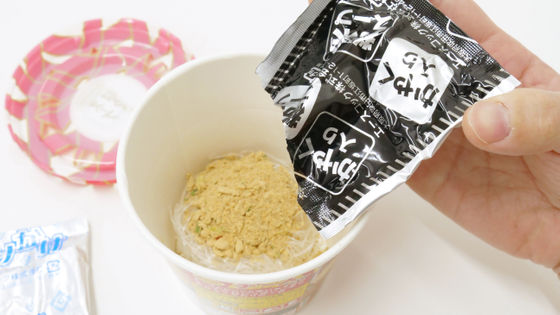 The amount of hot water required to make it is 220 ml.



The waiting time is 3 minutes.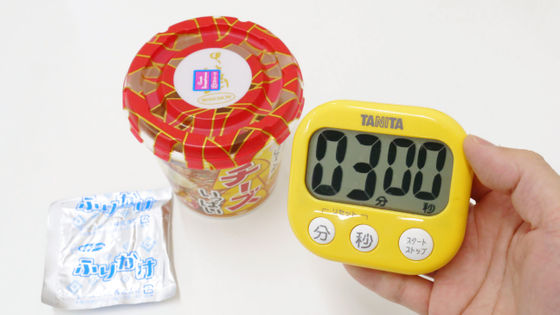 After 3 minutes, add the furikake ...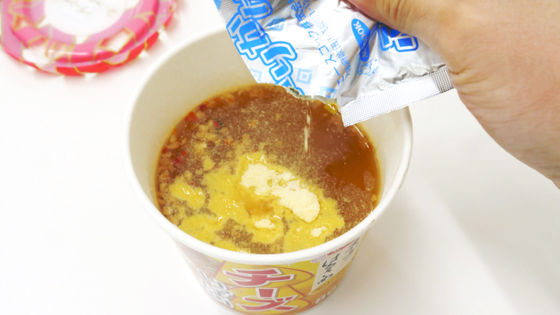 Stir well to complete.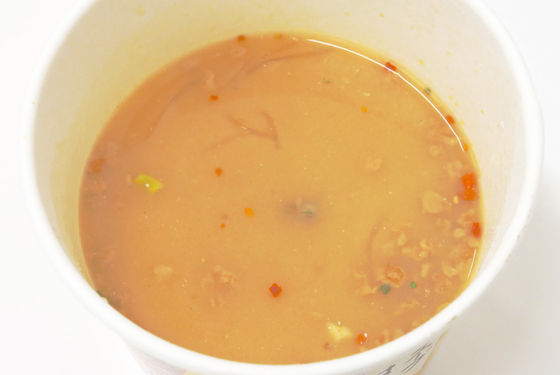 When I drank it from the soup, the miso and cheese were both mild, and as a result of the harmony and integration of each other, the taste was gentle. On the other hand, chili peppers have a spiciness that does not have a tail, even though they have an instant power, and the spiciness is just right for the word 'spicy'.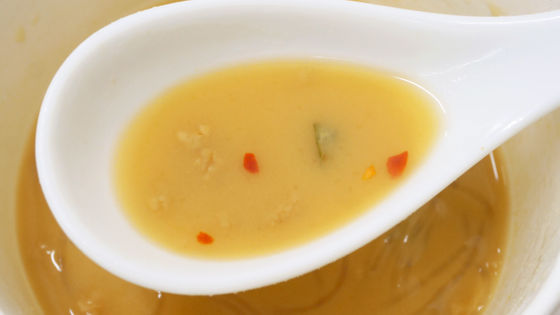 The surface of vermicelli is smooth and the texture is smooth. Not only does it go well with soup, but it also has a modest total calorie of 86 kcal, making it ideal when you are hungry.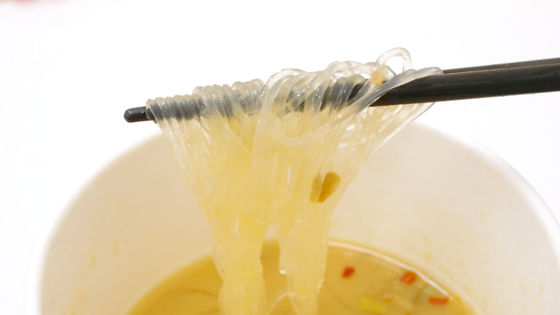 Acecook 'Soup Harusame Derihapi! A lot of cheese' will be available for purchase at retail stores nationwide from December 6, 2021. The suggested retail price is 167 yen excluding tax.