'FMWC' will be held where financial professionals will make Excel e-sports and compete for the speed of financial modeling construction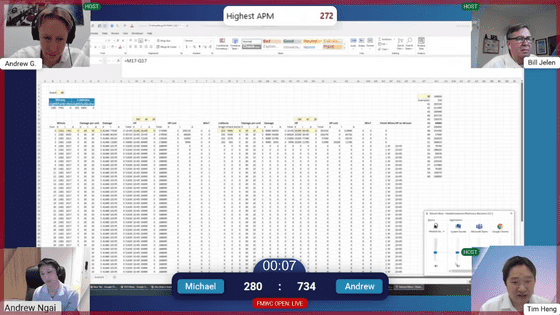 The 'Financial Modeling World Cup (FMWC)' was held to compete for financial modeling construction skills that solve various cases such as corporate evaluation and M & A using spreadsheet software Microsoft Excel.


FMWC Open --Dece 11 (FINALS) --Excel as esports --YouTube
FMWC – Financial Modeling World Cup | $ 20,000 Prize Fund
https://www.fmworldcup.com/
Top Excel experts will battle it out in an esports-like competition this weekend | PCWorld
https://www.pcworld.com/article/559001/the-future-of-esports-is-microsoft-excel-and-its-on-espn.html
FMWC is a contest where dozens of financial problems to be solved using financial modeling are asked, and the speed and accuracy of the answers are evaluated. The construction of financial modeling was all done in Excel, and a total of 128 people, including financial professionals from around the world, competed for a total prize of 20,000 dollars (about 2.2 million yen).
The state of the contest was delivered on YouTube. The following is the state when the question about the
game 'Tri Peaks' using cards was asked.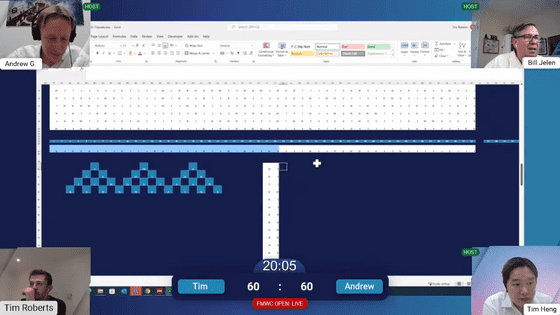 It was said that there was an exciting development about how many problems could be solved within the time limit and what kind of financial modeling to build.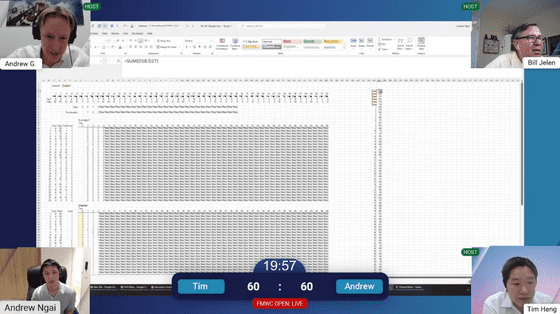 The winner was Diarmuid Early from the United States. He won by a difference of 585 points from the 2nd place and won a winning prize of 5,000 dollars (about 570,000 yen).



FMWC was conducted with the full cooperation of Microsoft. The organizer says that FMWC emphasizes not only aspects such as skill training and education, but also sports aspects of financial modeling. The organizer said, 'We will provide a place to determine the best top financial modelers in the industry.'