'Five memorable books read in 2021' by Bill Gates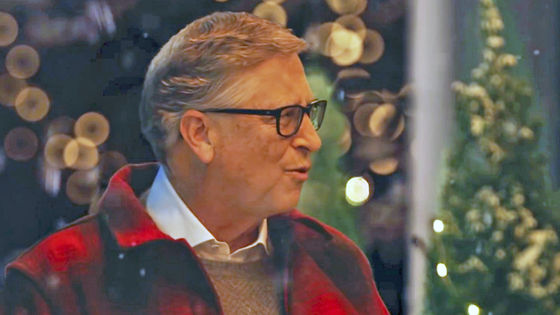 Bill Gates, co-founder of Microsoft, also known as a bibliophile, announced on his blog '5 Recommended Books for 2021 '. In his foreword, Gates mentioned
Isaac Asimov
,
Edgar Rice Burroughs
,
Robert A. Heinlein
and other American science fiction golden age flag bearers. Recently, I've been attracted to the kind of books I liked when I was a kid. '
5 books I loved reading this year | Bill Gates
https://www.gatesnotes.com/About-Bill-Gates/Holiday-Books-2021
5 books I loved reading this year --YouTube
◆ 1: A Thousand Brains: A New Theory of Intelligence | Jeff Hawkins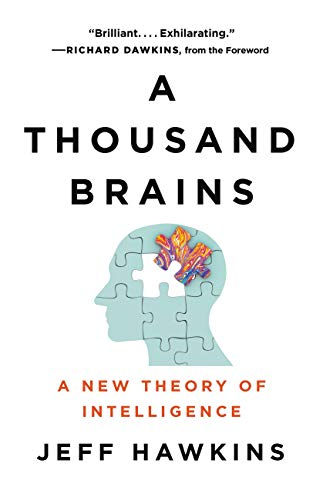 First place was
Jeff Hawkins
' latest work, 'A Thousand Brains: A New Theory of Intelligence,' which is renowned as co-founder of
Palm
and
Handspring.
Mr. Hawkins is a well-known person in the IT system, but he was originally interested in brain science, and one of the themes of exploring the essence of intelligence from the viewpoint of practical engineering '
Thinking brain Thinking computer'
Was announced in 2005, and the theme is the same for the latest works. Gates' review of the latest work says, 'There is no theme that inspires science fiction writers as much as artificial intelligence. It's a fascinating theory for anyone who wants to know what it takes to create true AI. Hawkins,
best known as a co-developer of PalmPilot
, has been studying the link between neuroscience and machine learning for decades, and his thoughts are as good as this one. There is no suitable book to introduce. '
◆ 2: The Code Breaker: Jennifer Doudna, Gene Editing, and the Future of the Human Race | Walter Isaacson.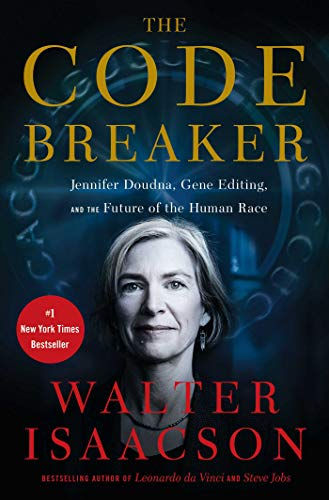 The work of
Walter Isaacson,
who has served as director of the Aspen Institute, a policy think tank based in Washington DC, chairman and CEO of CNN, a major American news magazine, and editor of Time, the world's first news magazine. I was elected as the number one. As a writer, Isaacson is known for his critiques such as '
Steve Jobs,
' '
Leonardo da Vinci,
' and '
Einstein: His Life and the Universe,
' and the latest work selected this time is also the genome editing technology
CRISPR-cas
. A commentary on Professor
Jennifer Doudna,
who co-developed and became the recipient of the 2020 Nobel Prize in Chemistry. 'The CRISPR gene editing system is one of the coolest and perhaps the most important scientific breakthroughs in the last decade. I've learned more about CRISPR through my work at the Foundation,' Gates said. I'm in a position to sponsor a number of projects using CRISPR, but I learned a lot from this book about the discovery of Nobel Prize-winning Jennifer Doudna and her colleagues. Isaacson is the most important ethical issue of gene editing. Is taken up well. '
◆ 3: Clara and the Sun | Kazuo Ishiguro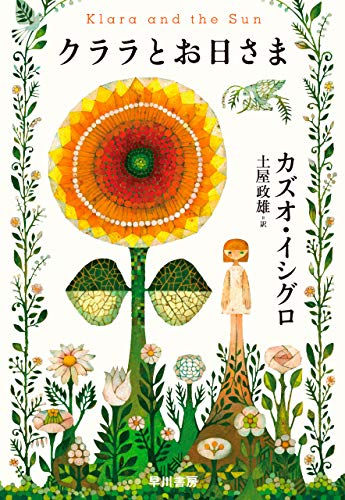 Kazuo Ishiguro
's latest work, 'Clara and the Sun,' which won the Nobel Prize in Literature in 2017, was also selected. Mr. Ishiguro is particularly known for his historical works such
as
'The Remains of the Day
' and 'The
Unconsoled', but in 2015 'The Buried Giant
', an old couple in the world after King Arthur's death I am challenging a work that incorporates the fantasy element of traveling to meet my son, and 'Clara and the Sun', which was released worldwide in March 2021, is a straightforward drawing of the friendship between an AI robot and a girl. It became a science fiction work. Gates commented, 'I love the work of robots, and Ishiguro's novel about the'artificial friend'of a sick girl is no exception. The stage is the future of dystopia, but robots are the incarnation of evil. Rather, it is depicted as a companion for dealing well with people. What will life be like with a super-intelligent robot? We use this kind of machine as a mere part of technology. It was a work that made me think about whether it would be treated as something more than technology or as something more than technology. '
◆ 4: Hamnet | Maggie O'Farrell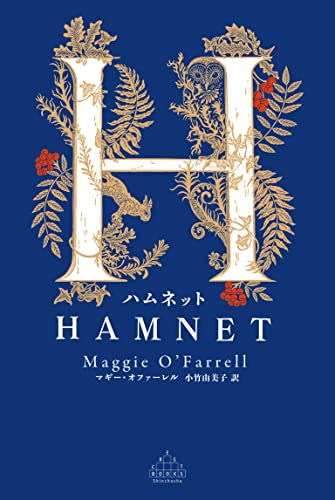 ' Hamlet ' is one of Shakespeare's four major tragedy along with 'Othello, ' ' Macbeth, ' and ' King Lear.' State-of-the-art women writers of Northern Ireland born Maggie Ofareru Mr. Shakespeare announced the same work that was inspired from the point that had lost a son named 'Hamnett' a few years ago to draw a Hamlet, in 2020 the United States Received the Critics Circle Award for Fiction. Gates commented, 'If you're a Shakespeare fan, you'll love this work, which is a moving picture of how his personal life influenced one of his masterpieces. Offerrel is that famous bard. I assembled the work from two historical facts about the poet: Shakespeare lost his son Hamnet at the young age of 11, and a few years later he wrote the tragic Hamlet. My favorite is Anna, Shakespeare's wife, and I found it interesting that she was portrayed as an almost supernatural being. '

◆ 5: Project Hale Mary | Andy Weir (Japanese version will be published on December 16, 2021)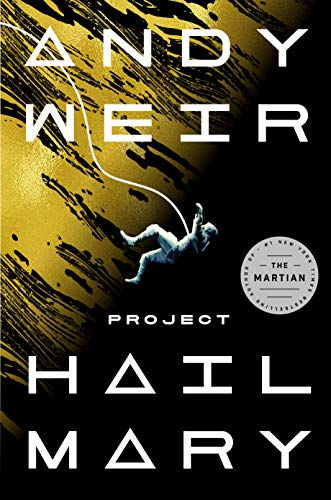 Matt Damon starring in the movie ' Odyssey Book,' ' people of Mars , known for' Andy Weir latest work of Mr. became a bird of 2021 recommend this. 'Human on Mars' was a hard-line science fiction that the main character belonging to NASA was left behind on Mars during the mission ... but the latest work named 'Hale Mary (Prayer of the Virgin Mary)' is A story about a high school teacher who has lost his memory and challenges a mission to save humanity. Gates commented, 'Like many, I was one of the people who knew Weir in The Man of Mars. His latest work is another system, even though he doesn't remember how a high school chemistry teacher got there. It's a ridiculous story of waking up in, and the rest is how this hero uses science and engineering to survive the crisis. It's fun to read and I'm at once on the weekends. I read through it. '

You can check the summer recommended books & annual recommended books that Gates has mentioned so far from the related articles below.