Judiciary authorities succeed in seizing crypto assets worth 6.4 billion yen, in a lawsuit against BitConnect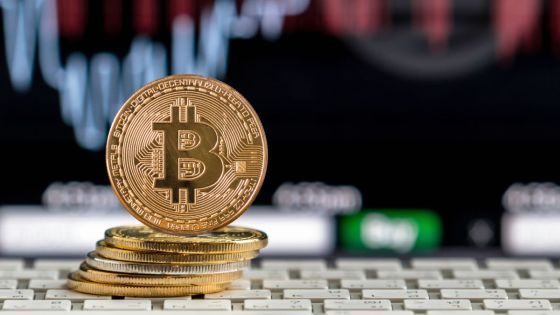 In September 2021,
the founders of the crypto asset lending platform BitConnect
were indicted in a New York state court on suspicion of fraud. On November 16, 2021, the U.S. Department of Justice announced that it would sell $ 56 million worth of crypto assets seized as a result of the proceedings and use the proceeds to help victims of fraud. ..
$ 56 Million in Seized Cryptocurrency Being Sold as First Step to Compensate Victims of BitConnect Fraud Scheme | OPA | Department of Justice
https://www.justice.gov/opa/pr/56-million-seized-cryptocurrency-being-sold-first-step-compensate-victims-bitconnect-fraud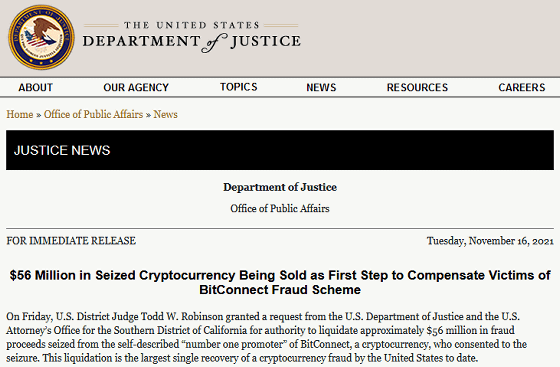 US selling seized cryptocurrency in BitConnect fraud case
https://www.cnbc.com/2021/11/16/us-selling-seized-cryptocurrency-in-bitconnect-fraud-case.html
BitConnect had developed a loan program to 'provide an annual interest rate of 3700% return', but it turned out that the funds actually collected were used for promotion activities etc., and it was fraudulent on September 1, 2021. Was charged with suspicion of. BitConnect promoter Glenn Arcaro has pleaded guilty to the complaint.
BitConnect, a crypto asset lender claiming an 'annual interest rate return of 3700%', is sued for fraud-GIGAZINE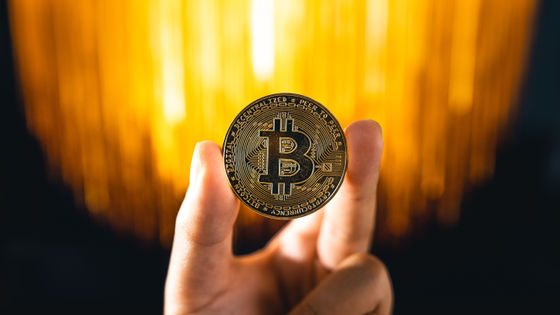 According to the U.S. Department of Justice, the court and the U.S. Department of Justice have succeeded in seizing a total of $ 56 million worth of crypto assets from Mr. Arcaro. The seized crypto assets will be sold by the US government and the proceeds will be used to help victims of fraud cases. The US Department of Justice recommends that victims of fraud cases visit the following court information disclosure page to collect relevant information.

US v. Glenn Arcaro
https://www.justice.gov/usao-sdca/us-v-glenn-arcaro-21cr02542-twr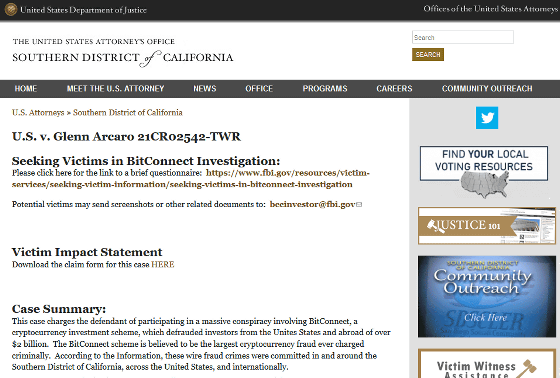 'The BitConnect fraud scheme is the largest cryptocurrency accusation to date,' the U.S. Department of Justice said in a statement. 'This is the largest crypto asset seizure by the United States.' He emphasizes the seriousness of BitConnect fraud cases.

Arcaro is facing a maximum of 20 years in prison and will be sentenced on January 7, 2022.

in Note, Posted by log1o_hf