I tried 'Big Cranky Chicken', a ministop that goes well with crispy batter and fluffy juicy chicken.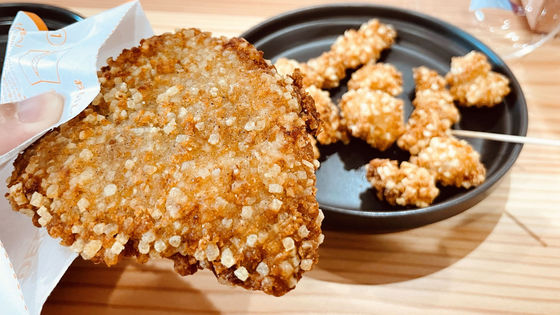 Convenience store hot snacks can fill your stomach at a reasonable price, so many people may have taken care of them when they were hungry at the end of work or school.
Even at Ministop, 'Cranky Chicken
', which contains a large amount of bite-sized chicken, is
sold as a standard product, but 'Big Cranky Chicken
' is transformed into a more satisfying menu with a huge piece of meat. Has appeared since September 24, 2021 (Friday). It's a huge chicken breast with finely chopped potatoes and a special bread crumbs batter, which is perfect for snacks and side dishes, so let's eat and see what it actually tastes like. rice field.
Big Cranky Chicken | Product Information | Ministop
https://www.ministop.co.jp/syohin/products/detail030349.html
'Cranky chicken' turns into BIG! 'Big Cranky Chicken' will be released on September 24th (Friday)!
(PDF file) https://www.ministop.co.jp/corporate/release/assets/pdf/20210922_10.pdf
I came to Ministop at once. Big Cranky Chicken banners and POPs are posted in stores and throughout the store.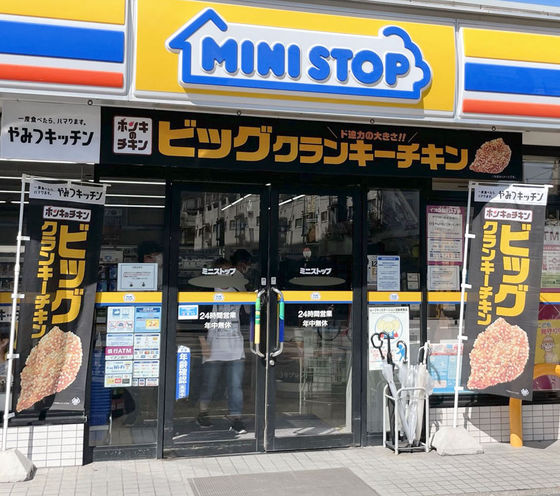 The hot snack corner looks like this. The big crunchy chicken you are looking for is recommended as a new release.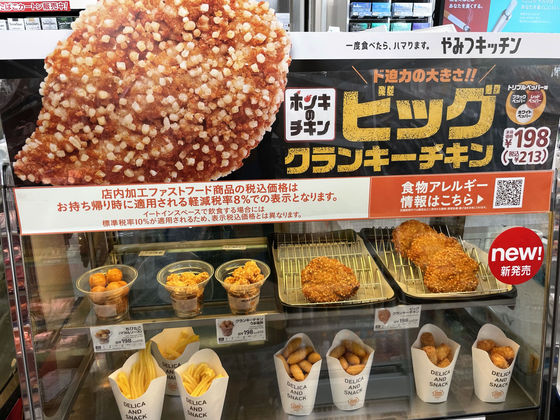 I have bought both the big crunchy chicken and the base crunchy chicken. Both prices are 198 yen excluding tax.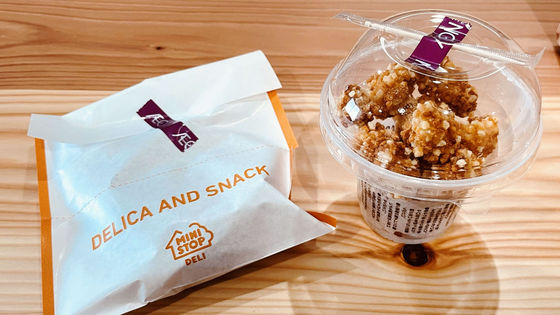 When I open it on a plate, it looks like this. In terms of quantity, I get the impression that Cranky chicken seems to be a little more.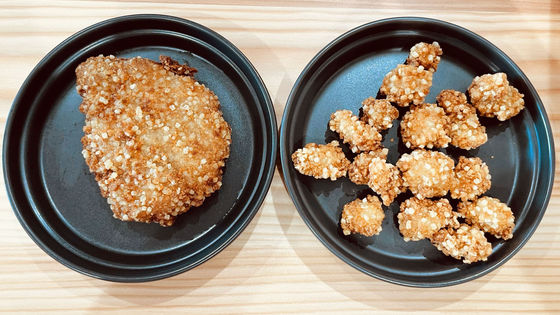 Big Cranky Chicken and Cranky Chicken are characterized by their crispy texture made from finely chopped potatoes and special bread crumbs.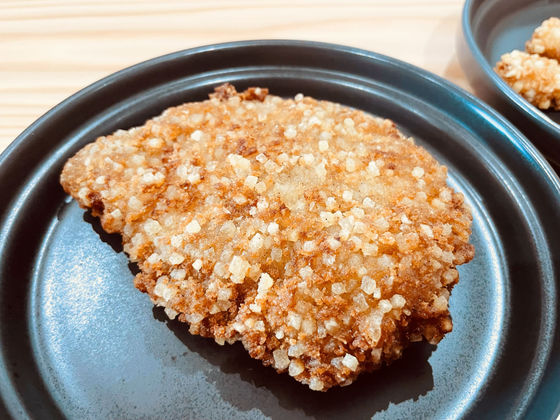 It has an appetizing aroma like fried chicken, so I tried it right away. The calorie per big crunchy chicken is about 261 kcal.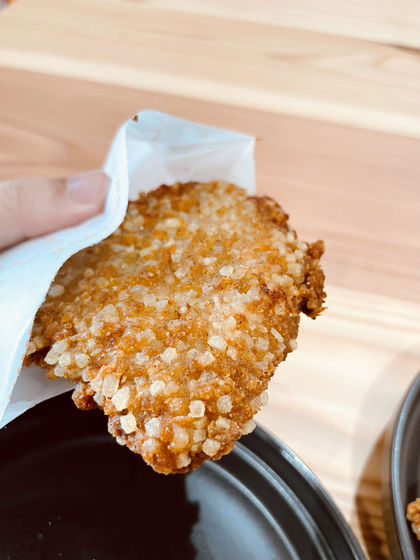 Normal crunchy chicken has a snack-like menu where you can enjoy the crunchy texture of the clothes more directly instead of the small meat, and it is a hot snack that is more like a funny feeling than a side dish. However, the big crunchy chicken uses whole large chicken breast, so the meat is plentiful and very juicy. Compared to crunchy chicken, it has a stronger side dish and you can enjoy the deliciousness and juiciness of chicken.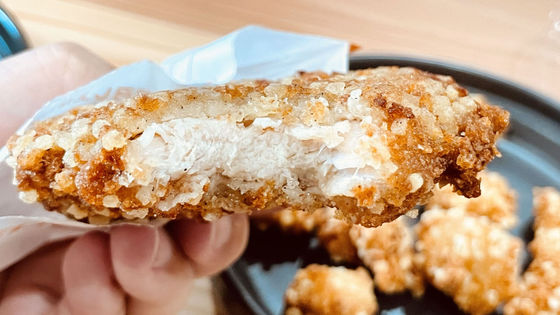 The seasoning of Big Cranky Chicken has changed from horse salt to triple pepper, and it has a punchy taste with a lot of pepper. In fact, if you take a closer look at the garment, you can see that it contains a large amount of pepper.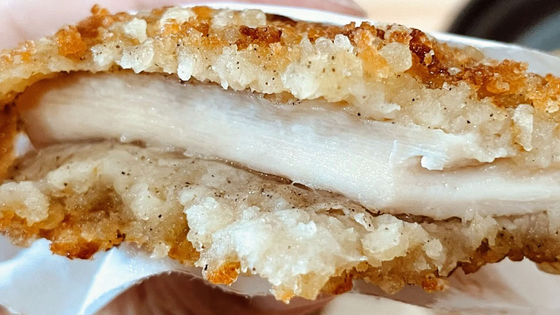 'Big Cranky Chicken' is on sale at Ministop nationwide for 198 yen excluding tax.