Oculus releases open beta version of Horizon Workrooms, a virtual conference room where teams can collaborate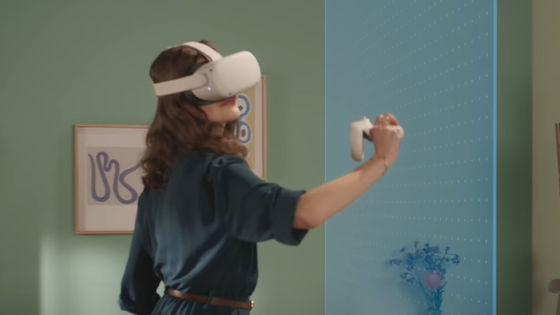 Oculus has announced an open beta of Horizon Workrooms, a virtual meeting room that facilitates team collaboration and communication. The app is available as a free download on Oculus Quest 2.

Announcing Horizon Workrooms: Rebuilding Remote Collaboration | Oculus

https://www.oculus.com/blog/workrooms/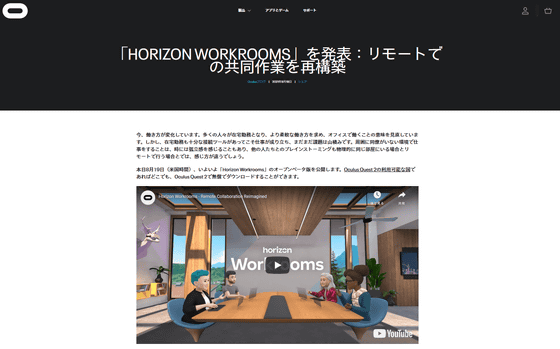 You can see what 'Horizon Workrooms' is like by watching the following movie.


Horizon Workrooms --Remote Collaboration Reimagined --YouTube
A woman wearing Oculus Quest 2 behaved like scanning a keyboard on her desk.


'Horizon Workrooms' is a virtual meeting room where even people working remotely can gather in the same place.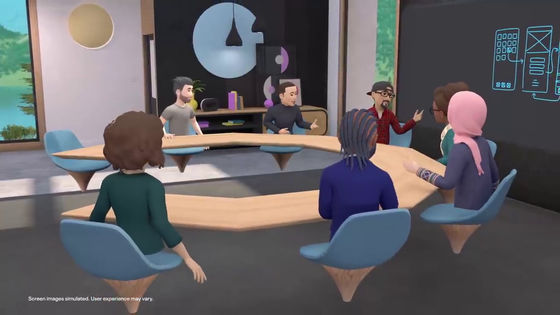 You can share your ideas on the whiteboard that comes with your room.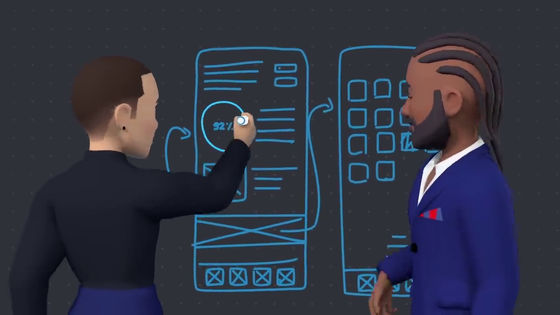 What you typed on your keyboard is ...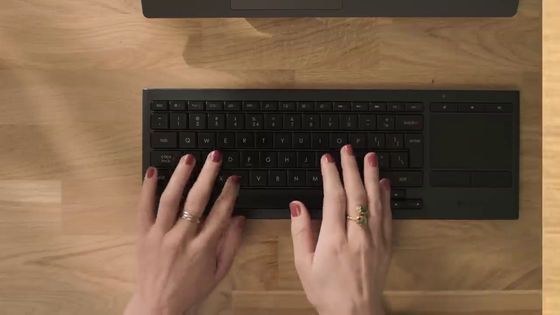 The same input will be made on the virtual keyboard brought into the virtual meeting room by scanning earlier. You can take notes and check the files at hand during the meeting.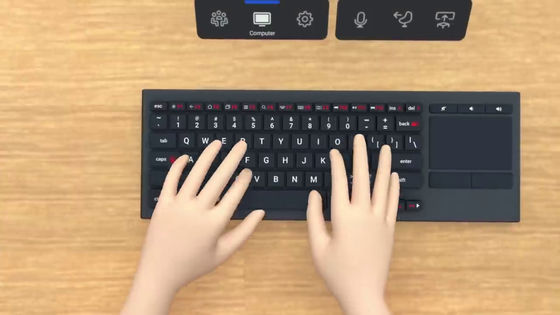 The woman moved the controller indoors to create a virtual whiteboard.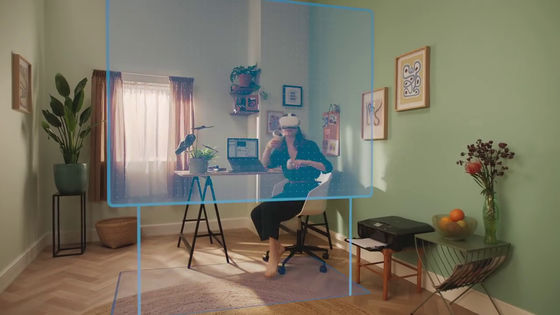 The content written here is ...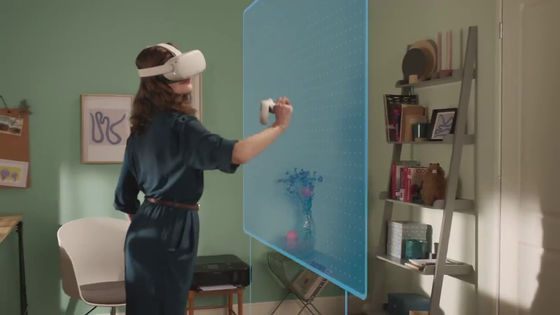 It will be reflected on the virtual whiteboard.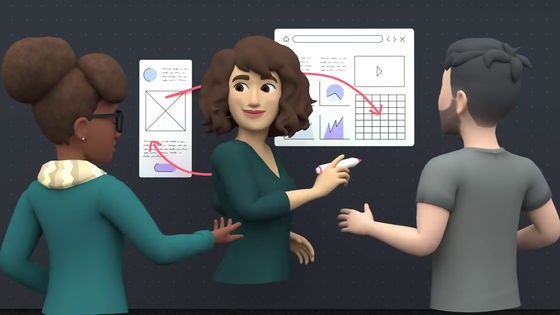 You can leave the contents of the whiteboard as it is for as long as you need it, and you can output it as an image to your PC at any time.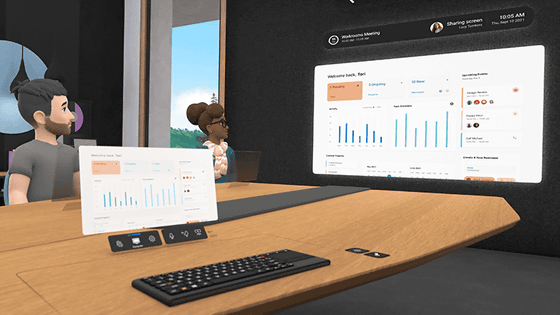 Also, if you don't have a VR headset, you can join the virtual room with a video call. The maximum number of people in the meeting room is 16 for VR and 50 for video calls.

You can use the 'Horizon Workrooms' service for free, but you need a 'Workrooms' account in addition to your Oculus and Facebook accounts.

Andrew Bosworth, vice president of VR-related business on Facebook, tweeted how he actually used it. The avatar on the right is participating without scanning the keyboard, so it behaves as if it were hitting the void.

Horizon Workrooms is now open for collaboration, built for teams to feel like they're together despite being apart. The tools we currently have serve people to a certain degree, but we've lost the ability to be creative and connected, a gap we Workrooms Can Bridge Believe. Pic.Twitter.Com/TOSyiinKOl

— Boz (@boztank) August 19, 2021


We have received several reports from Japanese users that it is quite convenient.

I tried Horizon Workrooms. The feeling of being there is amazing! The sound is good and the whiteboard is better than anything else. It's linked to the board at hand, so it's convenient to talk while sharing. If this is the case, we can have a meeting. pic.twitter.com/JgwW6dlb4l

— MuRo (@MuRo_CG) August 19, 2021
I tried Horizon Workrooms immediately. Sound localization is natural and there is little stress even if it is done for a long time. The whiteboard is very convenient to hang on the board or even at the desk. The avatar always looks like he's thinking about it properly, and it feels like he's having a meeting. It's a little troublesome until you register or go to the other party's room. pic.twitter.com/uQ9ejWuIqx

— Somelu (@ Somelu01) August 19, 2021
I tried Horizon Workrooms. Was funny. Since the position of the desk is calibrated first, there is a haptic of the desk, and I feel a high presence with a sense of unity as a whole with a purpose. It seems that MTG can be done normally with all the tools such as whiteboard and screen sharing. pic.twitter.com/NN0IZjsxxA

— Korin @VR (@korinVR) August 19, 2021


A video of Mark Zuckerberg of Facebook responding to an interview in a studio set up in a virtual space is also released.

NEW --Zuckerberg unveils Facebook's 'revolutionary' virtual 'metaverse,' where humans turn into comic characters and interact with each other. Pic.twitter.com/a4bAWA8t02

— Disclose.tv (@disclosetv) August 19, 2021