Former Microsoft executive IoT startup 'Blues Wireless' raises about 2.4 billion yen from Bill Gates and others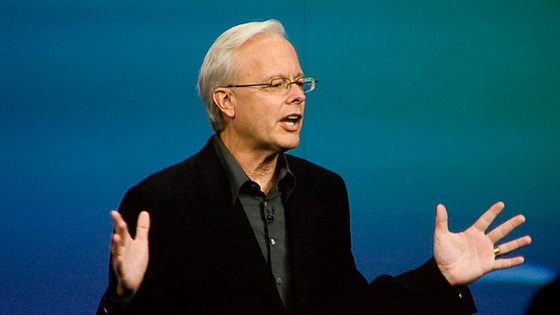 by
Aaron Hockley
Blues Wireless,
an IoT startup founded by former Microsoft chief software designer
Raymond Ozzy
, has received $ 22 million from investors, including Microsoft co-founder Bill Gates. ) Has been procured.
Blues Wireless Announces $ 22 Million Series A Funding to Meet Demand for Cellular Wireless Solutions
https://www.prnewswire.com/news-releases/blues-wireless-announces-22-million-series-a-funding-to-meet-demand-for-cellular-wireless-solutions-301331040.html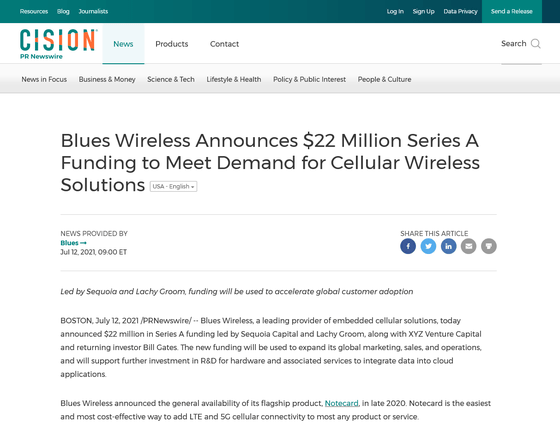 Ray Ozzie's cellular IoT startup Blues Wireless raises $ 22M from Bill Gates and others --GeekWire
https://www.geekwire.com/2021/ray-ozzies-telecom-startup-blues-wireless-raises-22m-bill-gates-others/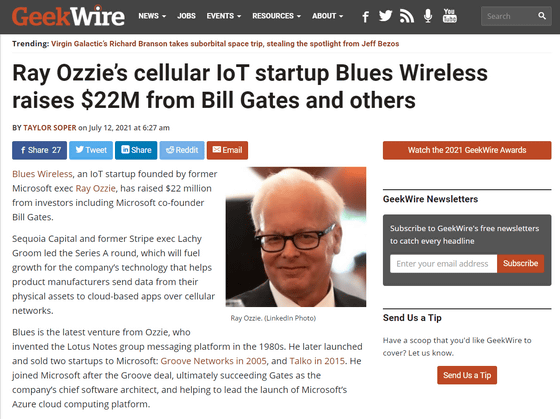 Blues Wireless, led by Microsoft's former top software architect Ray Ozzie, raises $ 22M --SiliconANGLE
https://siliconangle.com/2021/07/12/blues-wireless-led-microsofts-former-top-software-architect-raises-22m/
Founded in 2019 by Ozzy, Blues Wireless is a startup that develops Notecard, a way to add wireless connectivity to any product.
Notecard is a mini board equipped with Arm-based low-power embedded processor
Cortex-M4
, GPS, accelerometer, and temperature sensor, and can be connected via LTE or 5G network. Notecards are used for crop monitoring on farms and truck management at delivery companies.


The price of Notecard is 49 dollars (about 5500 yen) per card, and it is said that a communication capacity of 500 MB is also included in the set. 'We provide simple and affordable solutions to complex and costly issues, helping businesses connect their products to the cloud securely with minimal effort,' said Ozzy. Stated.

In this series A round , Sequoia Capital , a leading American venture company, and Lachy Groom, a former Stripe, are leading the investment, and Bill Gates is also participating in the investment. Blues Wireless plans to invest the $ 22 million in global marketing, sales, operational expansion, and R & D on hardware and related services.

'We've had a lot of feedback and strong demand since we brought Notecard to market. We've been working with world-class teams and investors to raise billions of dollars,' said Ozzy. It also helps accelerate progress by connecting customers' remote devices to the cloud. '