New Cuban corona vaccine 'Abdala' with more than 92% effectiveness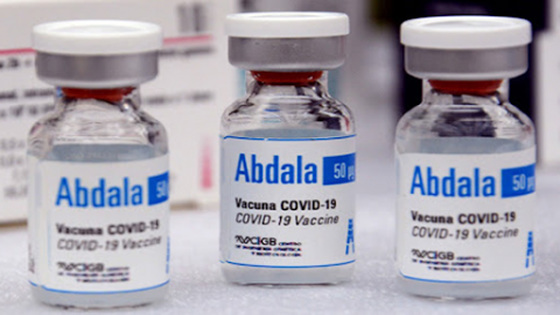 In Cuba, a socialist nation, a new coronavirus vaccine ' Abdala ' has been developed. BioCubaFarma, a state-owned biotechnology company, has announced that Abdala is about 92.28% effective, comparable to Pfizer and Moderna vaccines.

Candidato vacunal 'Abdala' con tres dosis, tiene una eficacia de 92,28% | Ministerio de Relaciones Exteriores de Cuba

http://www.minrex.gob.cu/es/candidato-vacunal-abdala-con-tres-dosis-tiene-una-eficacia-de-9228
Cuba's COVID vaccine rivals BioNTech-Pfizer, Moderna | Americas | North and South American news impacting on Europe | DW | 27.06.2021
https://www.dw.com/en/cubas-covid-vaccine-rivals-biontech-pfizer-moderna/a-58052365
In Cuba, more than 2000 cases of infection with the new coronavirus are reported daily, and at the time of writing the article, nearly 1200 people have already died of COVID-19. Russia and China have proposed to Cuba to provide a new coronavirus vaccine, but the Cuban government refused to do so. In addition, Cuba does not participate in the UN-sponsored vaccine distribution project '
COVAX
', so vaccines such as Pfizer, Moderna and AstraZeneca are not available.
Therefore, the new coronavirus vaccine 'Abdala' from Cuba was developed at the Genetic Engineering Biotechnology Center of BioCubaFarma in
Havana
, the capital of Cuba. The name Abdala is named after the main character of the poetry 'Abdala' released by the
Cuban Revolutionary hero and poet José Martí.


Abdala uses a 'peplomer' as an antigen for the new coronavirus to bind to cells in the human body, but
unlike vaccines made by
Pfizer
and AstraZeneca, some of the spike proteins made using yeast are used. It is a
recombinant protein vaccine
to be administered.
According to the results of a late-stage clinical trial
conducted by BioCubaFarma, Abdala's efficacy is about 92.28%, which is comparable to Pfizer's new coronavirus vaccine, which shows about 95% efficacy.
Abdala is given in 3 doses, with an interval of 2 weeks between each vaccination. Cuba has a population of approximately 11 million and the government plans to inoculate 70% of the population by August 2021. The government seems to be in a hurry to plan for vaccination, and despite the fact that Phase III clinical trials of the vaccine have not been completed, vaccination with Abdala and 'Soberana 2', a new corona virus vaccine from Cuba. The program was rolled out in mid-May 2021.
According to Gerardo Enrique Guillen Nieto, a member of Abdala's development team and chief of the Department of Biomedical Research at BioCubaFarma's Center for Genetic Engineering and Biotechnology, 2.2 million Cubans had already received their first vaccination at the time of writing. It is said that 1.7 million people have completed the second vaccination and 900,000 have completed the third vaccination.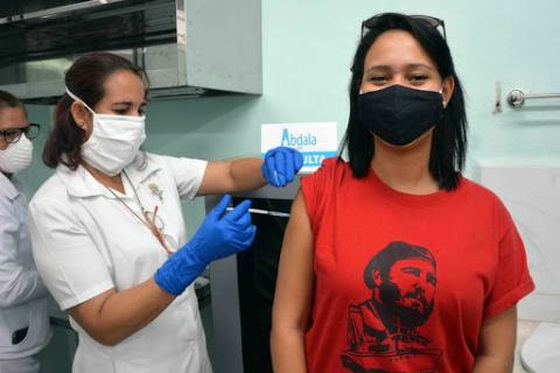 In addition, the Cuban government has applied to the World Health Organization (WHO) for approval of the international use of Abdala. Bolivia, Jamaica, Argentina and Mexico are already showing interest, and the Cuban government has announced that Venezuela has received 12 million Abdala supplies.

Guillen Nieto suggested that Cuba was politically isolated by the US embargo, 'we knew we would ultimately have to rely on our strengths and abilities. The result is a medical system that is not only cost-effective, but also centrally controlled, and can respond quickly to disasters, including clinical trials, vaccination campaigns, and vaccine production. '